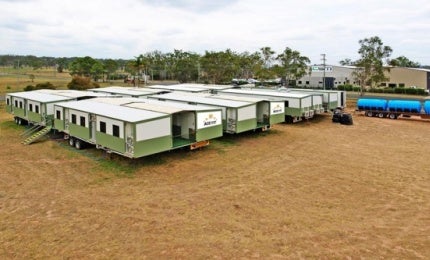 Ace Camp Solutions produces and delivers customised, state-of-the-art mobile trailers and modular buildings, which accommodate remote camps and construction camp projects.
Our solutions are engineered to meet the demands of remote locations and constructed to provide the strength, quality and comfort that are required for modern workforce camps.
Our robust trailer-mounted camps come complete with our patented one-level deck solution, hydraulic decks and are built for Australia's tough conditions, offering many benefits. Our modern robust camp design features many low-maintenance, easy change-over products and also boasts to leave a marginally smaller carbon footprint compared with other mobile camp providers.
Ace Camp Solutions specialises in modern mobile trailers for remote camps.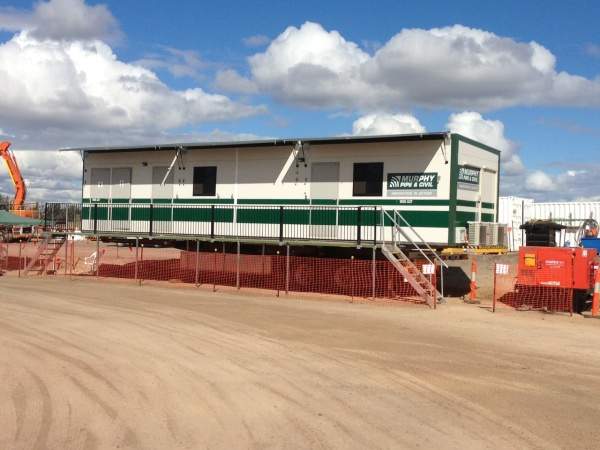 Specialised trailer-mounted cribs and project offices are among the 'plug & play' facilities offered by Ace Camp Solutions.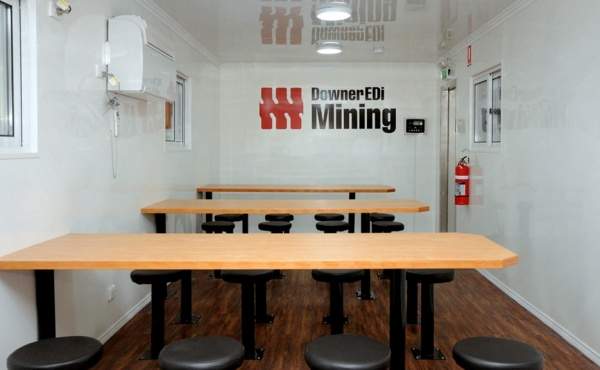 We also offer dining and kitchen facilities in our modules.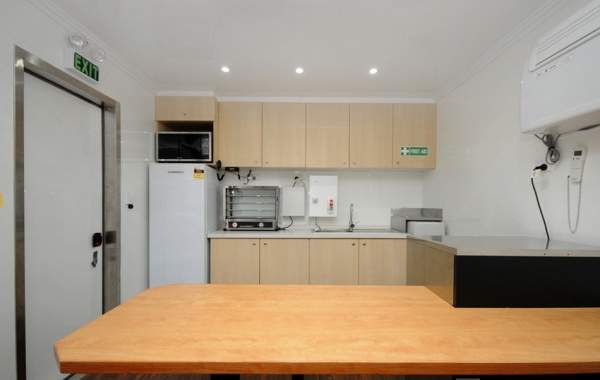 All modules are designed to suit a wide range of applications and budgets.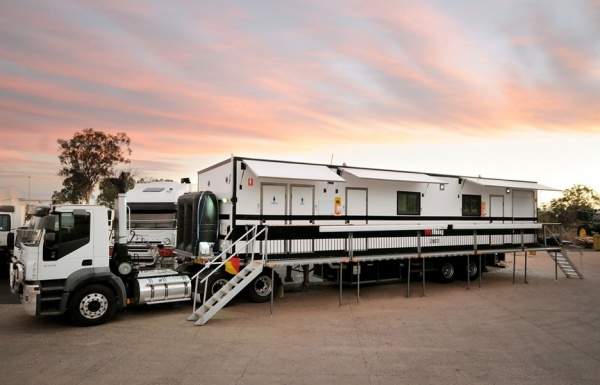 All products by Ace Camp Solutions are designed in accordance to Australian Government regulations.
Our internal finishes are also second to none. We consider that our new model camp is the safest, fastest, budget-friendly mobile camp on the market to mobilise and demobilise.
'Plug & Play' mobile camps and facilities
We provide a number of 'plug & play' facilities, such as:
Specialised mobile trailer camps
Specialised trailer mounted crib / project offices
Permanent camps
Container-built buildings
Our products highlight a number of safety and environmentally friendly features, including LED lighting, an optional jet toilet system, increased insulation, weatherproofed-shaded walkways and waste treatment plants.
We also configure camp and modular unit layouts to suit the individual requirements of the client.
Customisable container modules
Ace Camp Solutions' products are built with the robust engineering of a shipping container, but can be furnished to suit a wide range of budgets, from basic to five-star hotel standards.
The buildings are also clad externally in any finish to make them suitable for the location in question and its surroundings. All modules, equipment, fixtures and fittings are designed and produced in accordance with Australian design standards and government regulations.
Benefits of Ace Camp Solutions' modular buildings include:
Easily and quickly installed and transported
Better, easier changeover and low-maintenance products used in facilities
Aesthetically pleasing, comfortable & homely surrounds
Robust with optional high-end finishes
Well-insulated/fire-rated
Damp-proof
Customisable interiors that suit the client's specifications and budgets
Applications for mining and remote camps and the armed forces
Ace Camp Solutions' containers are designed to suit various applications, including permanent mining camps, fly camps or remote camps for workers.
Containers can also be used as additional accommodation or site offices, in addition to caravan park cottages and facilities for the armed forces.