Over the last six years ATC Group has become one of Australia's most respected wearpart manufacturers. ATC Group's range of wood mulching and grinding wearparts is synonymous with quality and longevity. ATC Group now manufactures high-quality forged and cast wearparts for a range of industries, including mining and earthmoving, piling, drilling and trenching.
High-quality cast and drop-forged wearparts
ATC Group's high-quality cast and drop-forged wearparts are durable and can withstand the hardest wearing applications. Depending on the working environment, wearparts are either induction-brazed with high-quality tungsten carbide tiles or hardfaced with ATC overlay, which continually proves itself to be the highest quality, longest-lasting tungsten carbide overlay available. Wearparts are then post-heat treated for even better performance.
High-grade fasteners
ATC Group supplies high-grade fasteners to a number of Australian mines. Often these fasteners are made to order with custom features such as extra TPI or oversize heads.
Custom components for the mining industry
ATC Group produces a large variety of custom components for a number of industries. Often the parts are produced for OEM manufacturers and mines that have been spending huge amounts of money fabricating steel components.
ATC Group is a leading manufacturer and supplier of high-quality cast, forged and machined steel components and wear-parts. <br/><br/>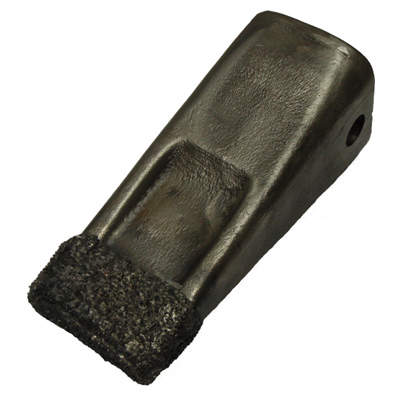 ATC provides cast and forged components; in the casting process, metal is heated until molten and poured into a mold or vessel to create a desired shape; forging causes the material to change shape while in a solid state.<br/><br/>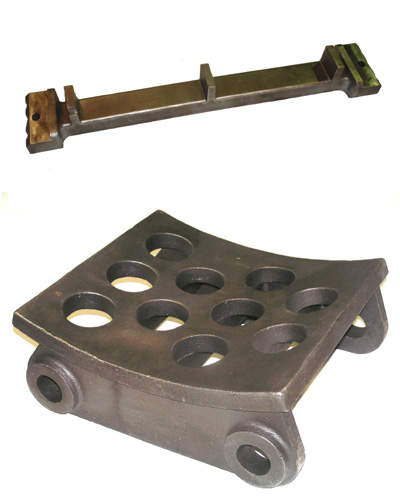 ATC has the capability to cast mining and earthmoving components up to 3,000kg if required. <br/><br/>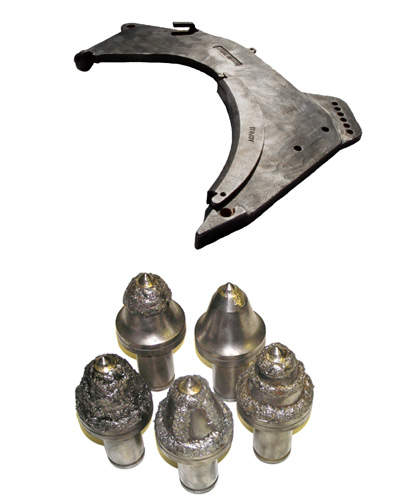 ATC can forge steel components, which are stronger and more reliable than castings and plate steel.<br/><br/>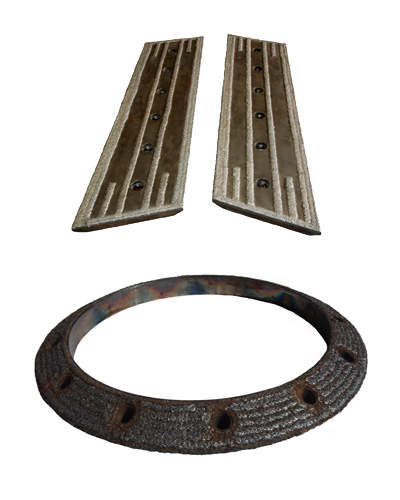 ATC's wear protection solutions include tungsten carbide tiles, tungsten composite tiles or diamond composite tiles.
ATC Group can drop forge or cast components more consistently and accurately using high-grade steel at a fraction of the cost of fabrication. Plant items such as chute liners and screens are often cast by ATC Group, considerably reducing the operating costs of operators.
Ferrous and non-ferrous alloy castings
ATC Group produces castings in a wide range of ferrous and non-ferrous alloys. Where required, castings can reach 3,000kg.
Forged components
Forging offers uniformity of composition and structure. The process results in metallurgical recrystalisation and grain refinement as a result of the thermal cycle and deformation process. This strengthens the resulting steel product, particularly in terms of impact and shear strength.
ATC Group has found that forging components results in a stronger more durable part than cast parts – many of the company's mining and drilling customers have benefited from the increased strength of high-quality forged components.
Tungsten overlay wear protection
ATC Group is constantly evolving its hardfacing and tungsten carbide overlay process. This includes experimenting with application technology, matrix selection and pre/post-heat treatment regimes and developing its own custom grit compounds, which involves combining various alloys that allow the product to withstand high heat, chemical corrosion and impact.
ATC Group is so confident its overlay wear protection will save customers money that it offers a 100% money back guarantee on its tungsten overlay work.
Tungsten carbide and composite tiles, and diamond composite tiles
When used correctly, there is no better wear solution than the use of tungsten carbide, tungsten composite or diamond composite tiles. A combination of high-grade tiles, high-quality European shims and attention to detail has led to ATC Group being recognised as one of Australia's most consistent and reliable suppliers of quality brazing and brazed wearparts.