Dynamics G-Ex is an innovative manufacturer and supplier of Geological and Exploration Consumables to the world's mining and exploration projects, specialising in the market's premium brand of Plastic Core Trays (also known as Core Boxes) and Sample Bags.
Australian founded, owned and operated, Dynamics G-Ex strives to offer the best service in the industry, by keeping stock always on hand to deliver the highest quality, longest lasting equipment to the most remote areas of the world, in the quickest possible time.
Dynamics G-Ex will send free samples of their premium quality products to interested mining organisations, and will personally visit clients on site within Australia to discuss the best tailored solution for their specific needs.
The unique service they offer of bringing to site the next innovative products developed by their in-house Research & Development team has proven very valuable in gaining industry expert opinions and insights.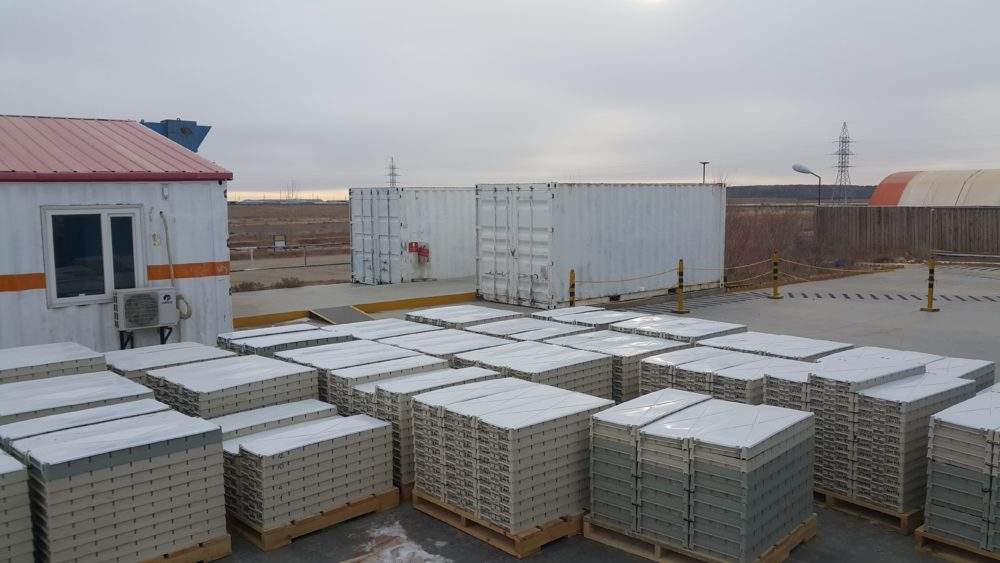 Sub Zero Discoverer 2 core tray in Mongolia.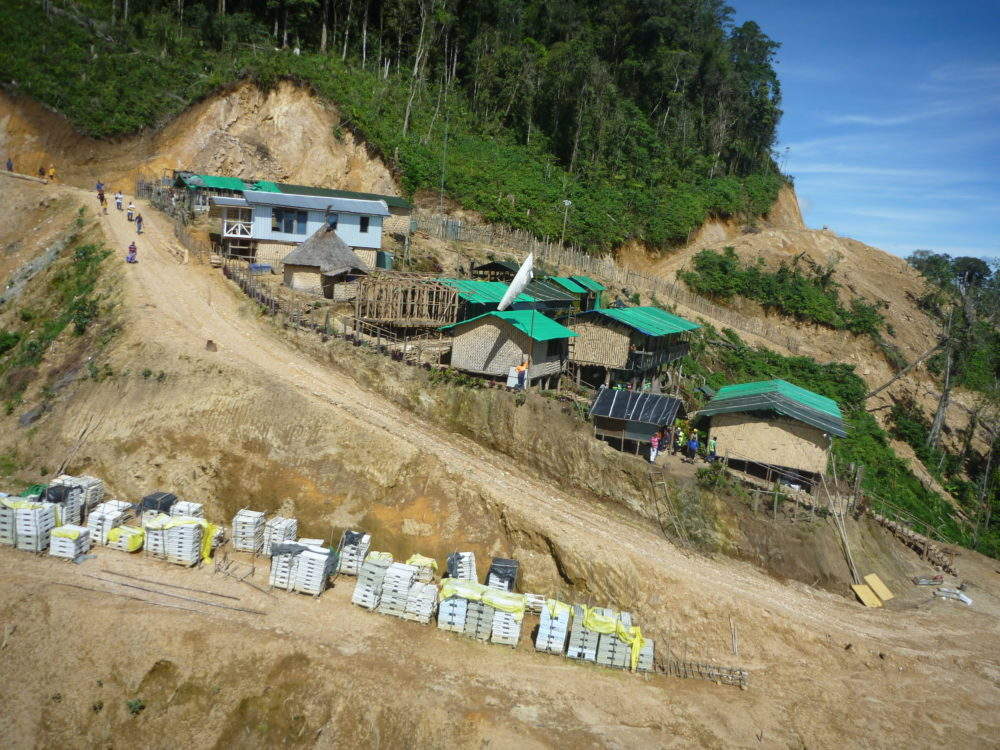 Crater Mountain mine site in Papua New Guinea.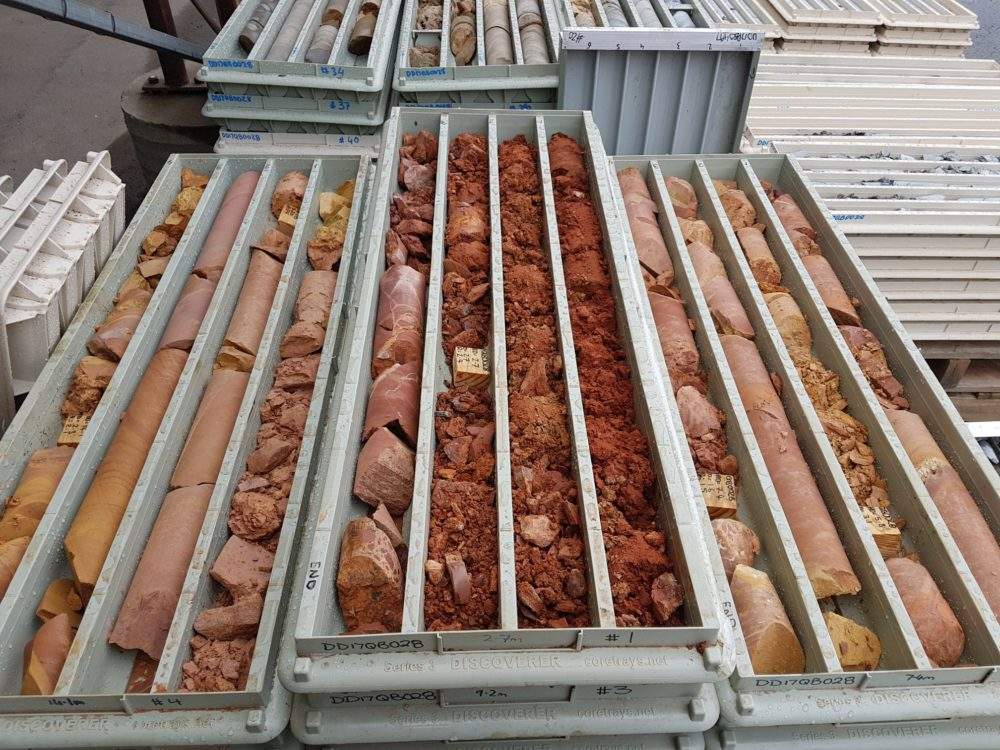 Discoverer 3 core tray in storage.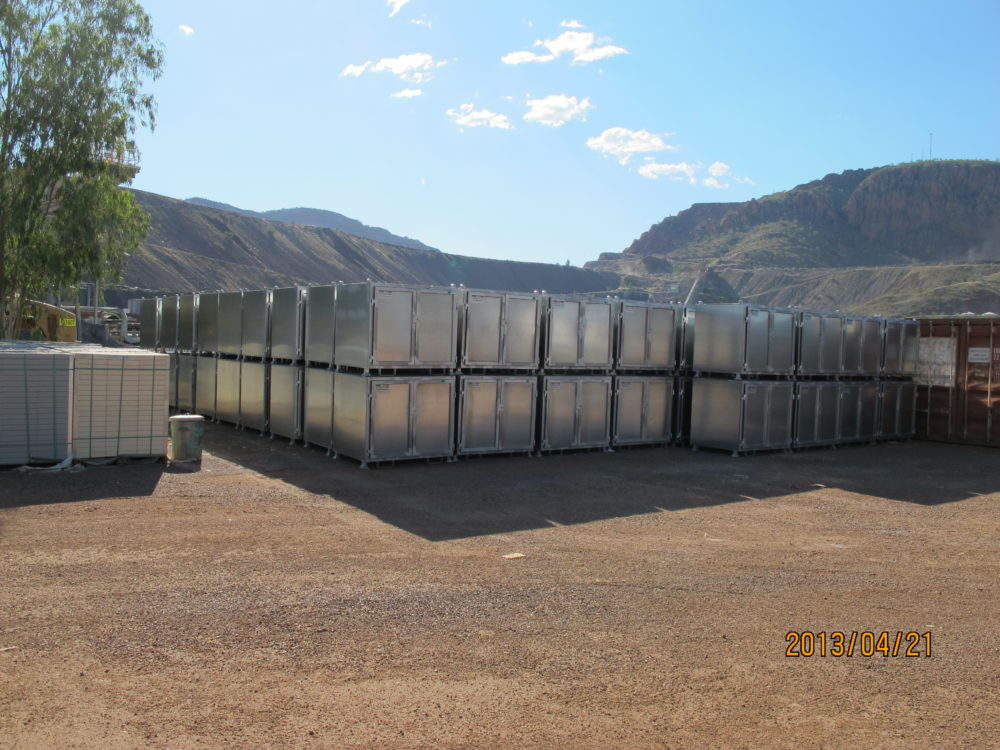 Dyna-Store racking system on site.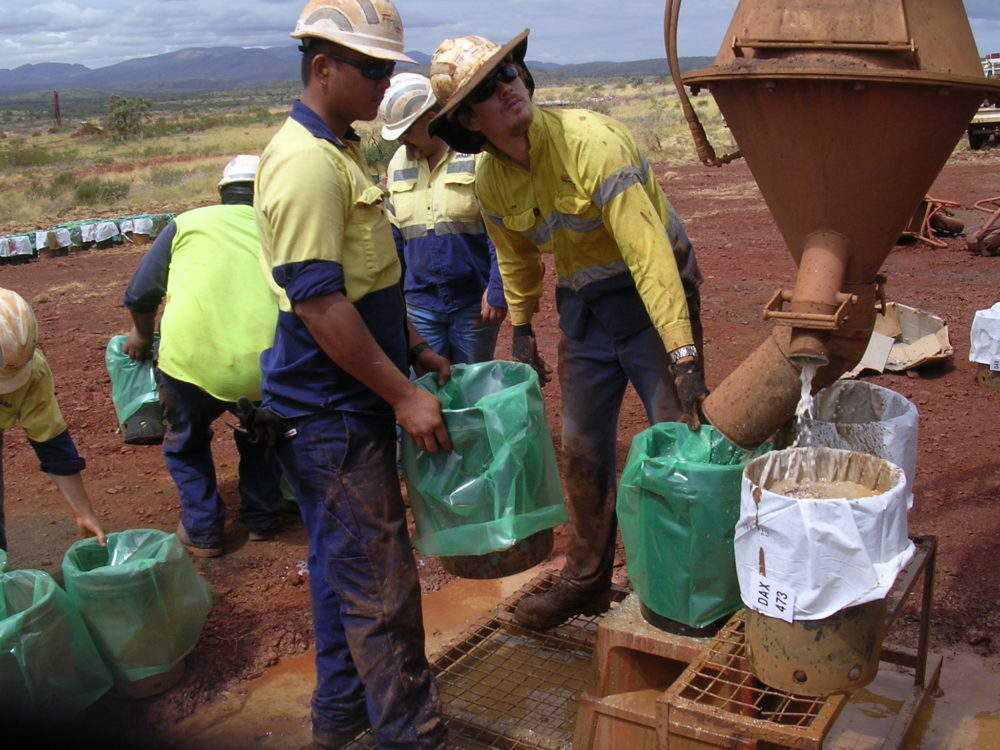 Sample Bags at the drill rig.
Exploration, Geological & Mining Sample Bags
Dynamics G-Ex stocks a huge range of sample bags specially designed for the mining and geological industries to transport and store the valuable rock samples drilled from the Earth's crust.
These include:
ProFab® Superior Calico – a fine woven, high stitch count Calico bag
ProFab® Superior Pre-Numbered Calico with BIG 45mm print
Samplex® Green heavy-duty plastic bags are highly puncture resistant and UV stabilised
Samplex® Press Seal Resealable Plastic Bags
Samplex® Wet Strength Geochem Bags
Samplex® Polywoven Bags
Samplex® Bulker Bags
Core Storage Trays (Core Boxes)
The premium Discoverer® Core Tray/Box has been proven in the field since 1993 as the easiest to use and most durable product on the market.
Designed with safety and ease of handling valuable rock samples in mind, the Discoverer® Range is built to withstand the rigours of all extreme conditions, from the harsh boiling Australian summers, to the freezing winters of Mongolia. With no sharp edges and a lightweight tray, this is the most OH&S friendly product.
These include:
The Discoverer® Series 1 Range – the long-standing product since 1993.
The Discoverer® Series 2 Range – has the extra features of being able to nest as well as stack, delivering savings in freight costs with double the quantity of trays on one pallet. Brilliant for remote and international mining locations.
The Discoverer® Series 3 Range – The premium and most advanced core tray on today's market, with the unique flat bottom feature to roll smoothly on core shed roller racking.
In addition to the Discoverer® Core Tray, Dynamics G-Ex offers a range of accessories from wooden core blocks through to core tray racking, to help make your drilling and exploration programs successful from the field, back to the core shed.
Field Equipment and Supplies
Dynamics G-Ex complements these fast moving, crucial products with their complete range of Geological and Field equipment for every Geologist or Field personnel to accomplish their job, anywhere across the globe, including:
RC Chip Trays
Rock Picks
Hand Lenses
Marking and Measuring Tools.
Discoverer® Core Saws and Core Blades
One of Dynamics G-Ex's most successful products is their Discoverer® Range of Core Saws and Diamond Blades, proven over many years of customer's experience to be a completely superior brand of product.
Dynamics G-Ex manufacture their specially designed manual and portable core saws in Australia to exacting standards and workmanship. The superior quality of their saws has been proven over the last 10 years in the field.
Discoverer Core Blades are produced specifically for the mineral core industry and have been proven time and again as a premium blade that lasts longer, cuts faster and it is one of the lowest cost-per-metre blades available in today's market.
Marking and Measuring
Dynamics G-Ex has everything you need for marking and measuring during exploration, mining, and other surveying activities.
These include:
Aerosol Spray Paint
Hardwood White Painted Top Stakes
Flagging Tape
From chalk to mine marking paint, pin markers to painted survey stakes, their range will ensure you can carry out accurate surveying and communicate effectively between various staff members and teams.
Core Values
Dynamics G-Ex has grown out of one simple belief: Mining professionals, Geologists, Field and Core Shed personnel should spend more time in the field doing what they love, and less time behind their desks. Dynamics are continually helping explorers to find the next big deposit, and are recognised for being an integral link in the chain for some of todays biggest discoveries and projects.
Superior customer service has helped Dynamics G-Ex become an industry leader, and helped them to achieve global export contracts in each mining continent around the world. Dynamics have always been known for making big discoveries easier.
Contact Dynamics G-Ex Today
Fill out the 'Make an Enquiry' box on the right to get in touch with the friendly team at Dynamics G-Ex for more information on their product range, or to discuss how we can make your life easier and help you unearth your next big discovery faster!