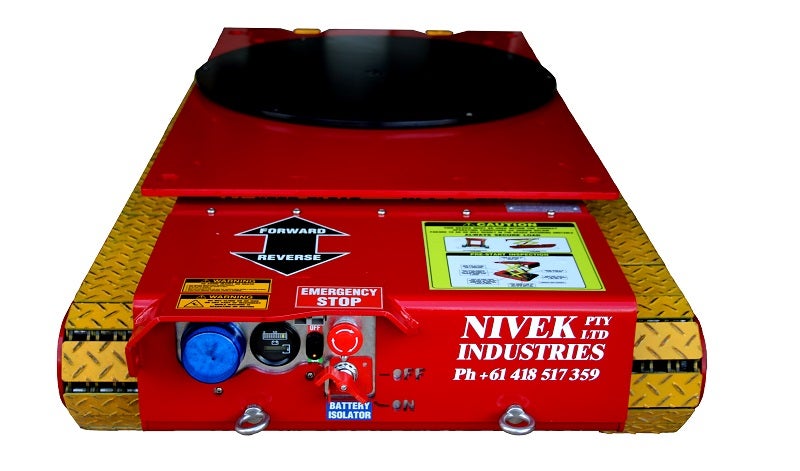 TED was successfully launched into the market in December 2011 and now after being available for domestic purchase for more than five years, many mines are seeing the benefits of having more than one TED in their workshops and around their sites.
One of TED's main selling points, apart from the increased safety feature, is its ability to reduce the manpower required to perform tasks. On a simple belly guard removal in the workshop, utilising TED can result in a 25% time saving. However, it's out in the field that TED really comes into its own, saving up to four shifts of down-time as the bulldozer will not need floating to the workshop for removal of the belly guards. The addition of a second unit allows a permanent TED presence in the workshop for manual handling tasks, while also allowing a unit to be deployed to the site of breakdown.
NSW Hunter Valley Operations maintenance supervisor Paul Bullock commented that TED 'has made a massive difference to our day to day operations, as well as many machines in the pit that would have been down for multiple shifts have been dealt with in a timely safe manner'.
Taking this into consideration the addition of a second or even a third TED in some cases will massively speed up completion times. A recent survey has suggested a ratio of TED's to vehicles would be 1:30.
With TED sales increasing both domestically as well as internationally it is very encouraging to see that a good proportion of those sales are to repeat customers as well as multiple purchases. TED's main purpose is safety so the more machines out there the safer the mines become. It is a true reflection of TEDs effectiveness that multiple units are being employed in workshops and pits around the country.
Lowering manual handling in labour-intensive industries can have a remarkable effect on both the short-term...