From concept to completion, our focus is on making fitter's lives safer and easier.
Launched in December 2011, Nivek® Industries Pty Ltd is a proudly Australian-owned manufacturing and fabrication company, priding itself on superior quality products for mine site and earth-moving maintenance applications.
"We are committed to creating innovative products for heavy industry that enhance workplace safety and efficiency. All of our products are simple to use, quick to set up, reliable, and improve the safety and quality of life of those using them."
Our Story
The initial concept of TED™ was borne when Kevin Cant, the founder of Nivek Industries narrowly escaped serious injury in 2008 when the belly plate he was removing from a bulldozer slipped and fell. Kevin spent three years in the research, concept and design stage, releasing the first TED™ prototype in 2011.
The design has undergone several upgrades and enhancements since its initial release and now boasts a whole range of attachments enabling it to make a myriad of maintenance jobs safer and physically less stressful for maintenance personnel. Designed by a fitter, for fitters, TED™ is becoming widely respected as a necessary workshop and pit tool by both fitters and management at a rapidly growing rate here in Australia and overseas. The Lift Assist-40, launched in 2019 is the second product line to be designed, made and exported by Nivek Industries with many more to follow in the near future.
Products and made in Australia – exporting to the world
Best known for our Tracked Elevating Device, we are excited to have recently released the Lift Assist System and have several new innovative product lines in the design process.
Our products are made to the highest standards, utilising top quality parts and local suppliers and labour wherever practicable.
Designed to your needs
We can design attachments and adaptations to tailor our products to meet your site's needs. We can draw, have engineered and manufactured these tailored solutions.
We are passionate about collaborating with industry to bring about effective solutions. This is an incredibly cost-effective method, as our clients generally only pay for the finished product.
Support
We understand the compliance needs of mine operators and provide everything you will need to introduce our products to the site. From training to risk assessments and pre-start checks – we've got it ready to go.
We are small enough to be flexible, yet large enough to have the resources to support you!
With eight distributor / service agents around the world, we will do our best to make sure you get world-class after-sales support wherever you are!
What we can do for your company
Help you create a safer, more efficient workplace!
Design, have certified and build TED attachments to suit your maintenance applications.
Provide hire units (within Australia).
Train your fitters onsite or provide your trainers with training packages for all of our products.
Provide exceptional after-sales support and servicing on all of our products.
Get you in touch with a sales distributor or service agent in your local area all over the world.
Component removal and replacement using TED® provides manual handling reduction, benefiting the long-term musculoskeletal health of your workforce.
According to information collected by Safe Work Australia, tradies are only 30% of the workforce, yet they account for 58% of serious injury claims, meaning that they have a serious injury rate approximately three times than other occupations on average.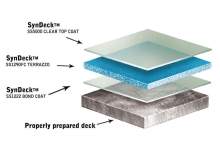 Located 40km south-west of Kalgoorlie, in the Goldfields region of Western Australia, Mount Marion lithium project contains the world's second biggest high-grade lithium concentrate (spodumene) reserves.
With major growth here in Australia and internationally in the past 18 months, we are looking for distributors to service the interest we are experiencing.
Nivek Industries
15 Mathry Close
Singleton
2330
New South Wales
Australia