Nanotech Industrial Solutions (NIS) and Techenomics International offer innovative high-performance additives for lubricants, engine oils, gear oils and greases.
These ensure that mining equipment remains operational while minimising downtime and reducing maintenance costs.
The partnership between the two companies presents a unique opportunity for the global mining industry. NIS supplies the technology, while Techenomics not only tests it and delivers the products, but also provides comprehensive fluid analysis services for oils, coolants and fuels.

IF-WS2 particles offer spherical, dome-like structure with a hollow core that have a similar appearance to carbon fullerenes.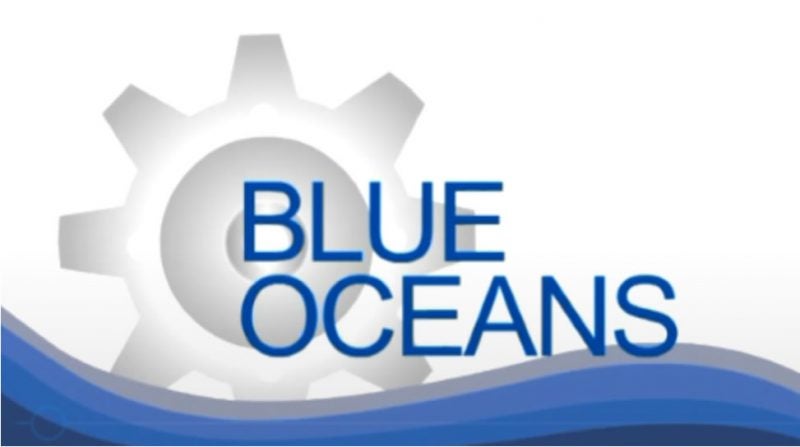 The Blue Oceans (BO) programme provides a record of the measurement of various maintenance variables such as oil analysis, and lubricant and fuel usage.
The image shows the Techenomics team with NIS at Jakarta Mining Expo.
Innovative additives for the mining sector
The products developed between Techenomics and NIS achieve superior performance by using a new class of additives: submicron-sized inorganic fullerene-like tungsten disulphide particles (IF-WS2).
They were created in 1992 by Professor Reshef Tenne from the Weizmann Institute of Science in Israel. This technology is exclusively licensed to NIS and is now instrumental in the development of the company's family of extreme pressure (EP) anti-wear (AW) and anti-friction (AF) additives.
In order to demonstrate the benefits of IF-WS2 based additives, Techenomics conducts a number of independent tests and trials, ranging from mining to industrial applications. This enables the product to conserve energy and increase oil life while reducing fuel consumption, component wear and emissions.
NIS's patented IF-WS2 additives are available through Techenomics either as fully formulated, high-performance oils, greases and fluids or standalone EP / AW / AF additives to complement all common commercially available lubricants.
Submicron-spheres to improve anti-friction and anti-wear properties
The superior properties of IF-WS2 particles are based on their spherical, dome-like structure with a hollow core that looks similar to the iconic carbon fullerenes.
While standard additives such as molybdenum disulphide, boron nitride, or graphite have platelet-like structures that offer moderate tribological properties, the spherical IF-WS2 particles are manufactured to have between 20 and 100 caged concentric layers so they excel under extreme pressure, load and impact.
The submicron-sized particles can:
Fill surface cracks and hollows and seal crevices
Serve as submicron-sized shock absorbers, preventing exposure to hydraulic pressures that can cause cracks to propagate
Function as tiny ball-bearings that roll on impact, holding two surfaces apart as they pass
Applications of IF-WS2 particles in the mining industry
The unique caged spherical morphology of the IF-WS2 particles allows them to roll between the metal surfaces of engines, components and hydraulic equipment, lowering friction by up to 30%. Decreased friction leads to reduced operating temperatures and metal wear.
These properties offer a range of benefits for mining equipment operators, which include:
Improved mechanical performance
Extended machine life
Less equipment breakdown, which reduces overall equipment downtime
Fewer service requirements, resulting in longer service cycles
More efficient energy consumption
All of these factors contribute to a significant reduction in operating costs. The nanomaterials developed by NIS have also recently demonstrated their environmental credentials by gaining ISO 14001 accreditation.
Fluid analysis monitoring software for plant equipment
The Blue Oceans (BO) programme allows operators to view the fluid analysis of their equipment by providing a record of the measurement of various maintenance variables.
In addition to oil analysis, lubricant and fuel usage, this programme also includes monitoring the wear on magnetic plugs and trays and wear per oil hour that is important to demonstrate the benefits of IF-WS2.
Techenomics's innovative software simplifies user's access to the important data across all available platforms, including smartphones. All results are analysed, interpreted and managed by our experts. Blue Oceans' specially trained professionals then provide the customers with their recommendations on the next steps. As an independent fluid management provider, Techenomics is committed to ensuring clients get optimal benefit from their lubricants and the analysis thereof.
High-performance IF-WS2 additives for lubricants
Improved lubrication can be achieved with any of the commonly used commercial engine oils by adding the IF-WS2 based additive AC-1100.
We tested various oils with and without AC-1100 in a four-ball performance test and found that, wear decreased between 15% and 50%, at treat rates ranging from 3% to 4%.
Best-in-class lubricants for optimal performance
Together, NIS and Techenomics bring our customers in the mining industry decades of experience and the best-in-class lubricants with superior anti-friction and anti-wear properties, even under extreme pressure conditions.
For operators of mining equipment and machinery, this results in significantly improved productivity and lower cost.
Case study: savings for an Indonesian coal project
A case study conducted by Techenomics illustrates how using AC-1100 as lubricant additive leads to performance improvements and savings.
In this three-month trial at an Indonesian coal project, IF-WS2 particles were added to Total Rubio T177400 15W-40 diesel engine oil used in a Komatsu HD 465-7 Dump Truck with a Cummins SAA6D 120 E-5 engine.
Adding IF-WS2 particles resulted in:
Extension of engine oil life by 43% from 500 hours to 717 hours
Reduced fuel consumption by 7%
Decreased fuel burn rate by 4.7% compared to the previous three months
Increased engine speed by 3%
Decreased rear exhaust temperature by 4%
Overall, using IF-WS2 particles translated into significant savings for the company.
About Techenomics
Techenomics has almost three decades of experience delivering speciality lubricants, oil analysis, condition monitoring and fluid management services to the mining, oil and gas, rail, transport and other industries.
Techenomics has also developed its very own preventive maintenance platform to the mining industries' specification to allow the detailed presentation of various condition monitoring tools and analytics to better design maintenance programmes, including compartments treated with IF-WS2.