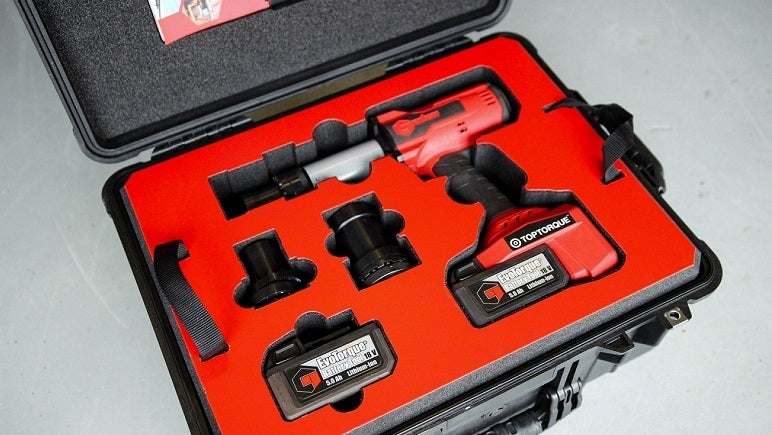 Engentus is a Western Australian engineering and fastener manufacturing company, inventing fastener application and removal tools to withstand adverse environments in the construction, mining, civil and resources sectors.
We engineer simple solutions to practical problems and are driven by an innovative culture that seeks to solve real-world problems.
Our goal at Engentus is to put the safest, smartest fastening solutions in your hands.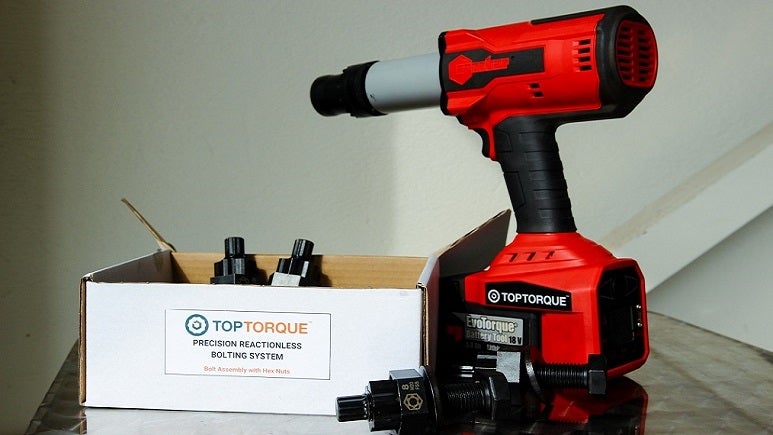 Our tooling range is designed for a safer and more productive workplace.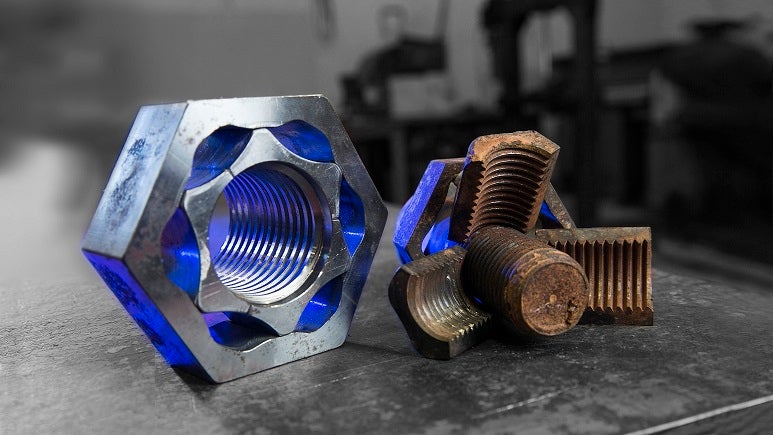 Our pioneer product – The Segnut.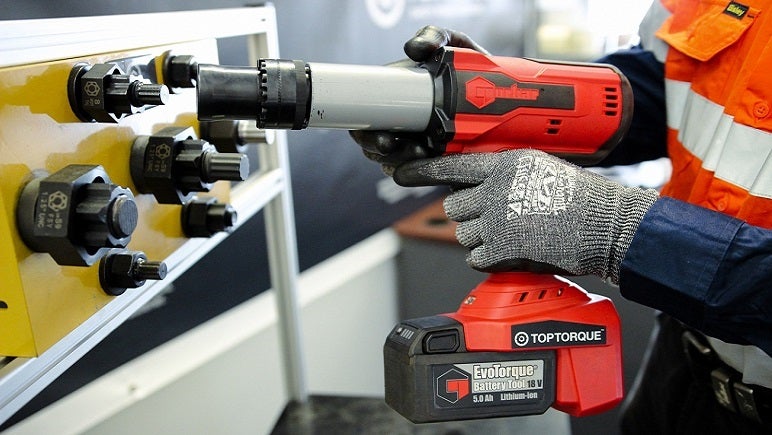 The TopTorque is a lightweight innovation.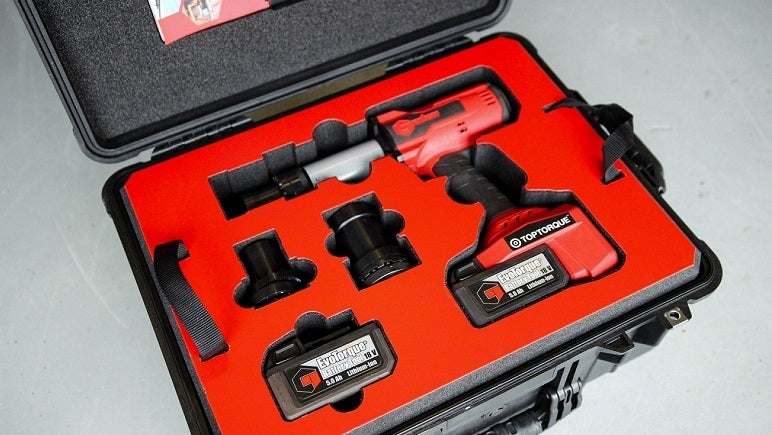 Engentus' lifecycle tooling system, complete with the signature Segnut and TopTorque.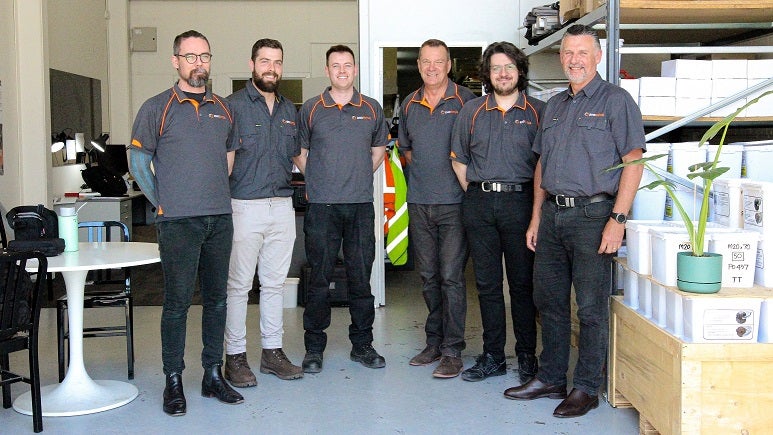 The team at Engentus HQ.
Lateral release nuts for mining applications
Engentus' pioneer product, the Segnut, is a clever lateral release nut that is up to 95% faster to remove than seized, conventional hex nuts, which improves workplace productivity and safety and ultimately reduces exposure to fatigue that may occur with such tasks. The Segnut does not require any special tools for application and removal and is a like-for-like replacement of the traditional conventional hex nut.
The Segnut is designed to change work health and safety practises for the better, eliminating the need for oxycutting, grinding and nut splitters, as well as eliminating fire risk, and minimising exposure to vibration and noise.
Precision reactionless bolting systems
The invention of the (patented) Segnut, inspired by the need for safer workplaces, has since paved the way for the complete lifecycle tooling range, including our signature product – the TopTorque Precision Reactionless Bolting System. The TopTorque is our latest and greatest invention; a digitally controlled bolting system that enables precise torque tightening of friction-controlled bolting assemblies.
Engentus understands that reaction arms on power torque wrenches can expose workers to catastrophic hand and finger injuries in industrial fastener applications. Rattle guns (aka impact wrenches), often used as the power tool of choice in many industries, expose workers to other injuries, including hearing loss and vibration damage. This understanding is what inspired the TopTorque.
The best part about the TopTorque is that it does not require a reaction arm, which in turn eliminates the possibility of harmful hand-crush and pinch point risks, as well as Hand Arm Vibration Syndrome (HAVS). In addition, the TopTorque provides a safer, smoother, quieter and technically superior tooling system to rattle guns and conventional power torque wrenches. The wide range of battery-powered TopTorque tooling systems available effectively eliminates slip and trip hazards from pneumatic or hydraulic hoses or electrical cords, nerve damage to hands, as well as hearing damage from noise.
One of the most unique features of the TopTorque system that sets it apart from other torque tools is its lighter tooling. The tool is battery-powered and has no hydraulics or pneumatics with nests of hoses. Rattle guns in particular are famously problematic for their limited user-ability due to their excess weight, often requiring weight-supporting infrastructure for user practicality and safety.
TopTorque entirely removes the need for external equipment to help support its weight, making the tool easy to use and accessible to workers regardless of gender across a wider age range. This tool is widening the pool of potential workers that can get on the tools during fastener application and removal. This becomes particularly important when considering the skill shortage in Australia impacting all areas of the mining, construction and resources industries, making tooling that diversifies the pool of potential employees more essential than ever.
The data capture and programmable features of the tool also allow new employees to perform precision bolting procedures with confidence knowing that the tool is pre-programmed to targeted torque values and supports supervisory auditing. This brings a whole new level of traceability and confidence to the resources maintenance industry.
ESG-driven approaches
Engentus stands by a strong environmental, social and governance (ESG)-driven purpose when engineering our tooling range, seeking to place diversity and inclusion at the forefront of the Australian industrial sectors.
The company understands that as Australia's industrial sectors shift towards an increasingly diverse workplace, it is a necessity that tools must also shift towards an inclusive future that allows for usage by a wide range of workers, including the older and younger workforce, in addition to the growing female workforce.
This tool places the power of inclusivity right into the hands of company boards and directors while providing workforces with the power of highly accessible, non-discriminant tooling.
About Engentus
Engentus came to life in 2014 at the workshop of inventor Brian Bradshaw, where the Segnut was first conceived. Bradshaw envisioned a quick lateral release nut that would remove the hazards involved with nut fastener seizures and jams.
He saw a world where workers' well-being was at the forefront, and where unsafe workplace practices were a thing of the past. He understood the ground-breaking effect the Segnut would have in eliminating unsafe methods of nut removal, creating a safer workplace and rippling into a safer industry standard.
Today, Engentus has expanded into a thriving team that is continuing to grow and is led by a board of experienced leaders from the technical, commercial, legal, construction, business management and engineering spaces.
Where to find us?
To learn more about the company and our tooling range or to contact us, head to our website via Contact Details.