AIM Inventory
Industrial Vending Solutions for the Mining Sector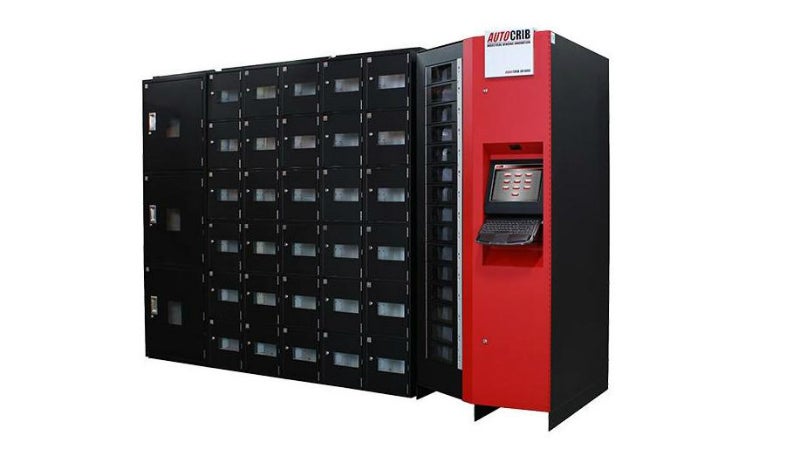 Automated Inventory Management (AIM Inventory) provides vending machine solutions to the mining industry, supplying a range of products that address a variety of needs on-site, and in garages, offices and warehouses.
AIM vending solutions can be used for a vast array of goods that either needs to be tracked, or are in limited supply. Examples include personal protective equipment (PPE), such as gloves and overalls, or locker space for company power tools or other equipment.
Industrial tool vending for mining sector companies
The problem that many industrial manufacturers and service providers face is control over indirect materials, and monitoring of company equipment.
Industrial tool vending is an effective solution, as companies can track how many units are in use, and which members of staff have taken out each piece of equipment.
Due to the vast range of equipment required within the mining sector, AIM offers a variety of vending products aimed at PPE solutions, as well as cutting, or larger power tools.
Secure, monitored mining equipment storage space
Many mining tools are valuable, or require in-use supervision or care. Therefore they need to be securely locked up when not in use, and ideally should have constant surveillance.
The IntelliPort from AIM protects products in a miniature lock-up, providing a choke point to track the movement of important equipment. The system also features a radio frequency identification (RFID) reader, which prevents unauthorised entry.
Customisable, regulated tool lockers
Larger tools and kits can be harder to store, and therefore regulate, because of the amount of space they take up, meaning it is more difficult to protect such equipment from unauthorised use.
Tool vending lockers from AIM can be customised for secure, automated access to high-value oversized equipment. They can be altered for each individual company's use, and even include power-charging capabilities for laptops and iPads, or other chargeable equipment.
Fully automated tool room dispensing
Existing storage space can easily be converted into a virtual dispensing area if a fully automated vending solution isn't required.
AutoCrib software allows monitoring personnel to perform data entry using a touchscreen and mobile scanner, so all items taken from a stockroom can be tracked and recorded.
Using this method tools can easily be issued and returned, even without an attendant. Employees who need to take an item out of storage can quickly scan it, print a receipt, and return it when their task is complete, saving on personnel costs.
Automated Inventory Management Pty Ltd