CMX Global Logistics
Cargo Transportation Services for the Mining Sector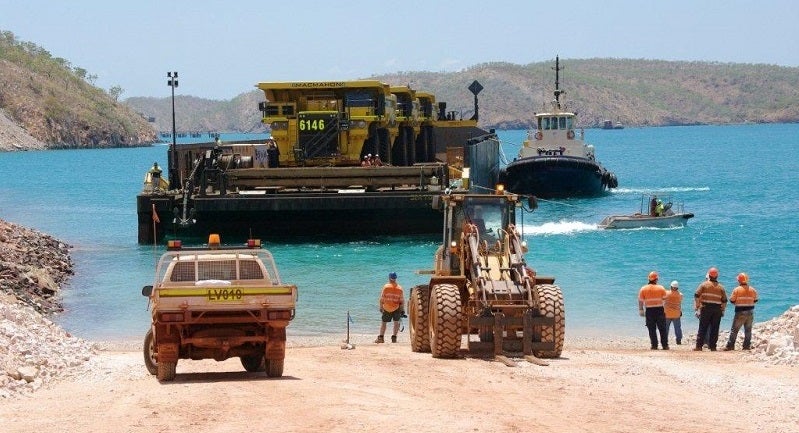 CMX Global Logistics (CMX) provides transportation services for cargo and heavy industrial equipment. Handling all overland, ocean and air transport movements, the company also oversees customs, quarantine and other government requirements, depending on origin and destination specifications.
Logistics solutions for the mining and offshore sectors
CMX is dedicated to providing quality service to businesses in the mining; energy; engineering, procurement and construction (EPC); and oil and gas industries.
Our main objective is to become a global transportation partner for clients, as we help provide the best logistics management and support for their cargo worldwide. We ensure that our team is trained for this specialised work so that we can deliver a consistent service and a peace of mind to customers.
If the cargo is oversized, the company ensures that it will transport goods on time and on budget without damaging the cargo in-transit.
Sea, air and road transportation services
CMX handles the door-to-door shipping for all clients worldwide, and we are always able to find the right solution to meet customer needs and facilitate the transportation process for them.
We offer a wide range of shipping services by sea using roll-on / roll-off (RORO) methods, containers, break bulk carriers or full and part charter options, air by airliner or full / partial aircraft charter, as well as road.
Project management capabilities for mining capabilities
Through our comprehensive project management services, CMX works with you to help determine how your machinery will be handled and shipped to its desired location.
Our project management services include:
Heavy-lift shipping
Project planning and feasibility
Route surveying
Marine engineering
Vessel brokerage and chartering
Land crane services
Supply of dedicated project managers
Ancillary services for cargo transport
CMX Global offers a variety of ancillary services to ensure that your cargo is clean, cleared and stored accordingly.
These services include customs clearance, equipment cleaning, dismantle and assembly, storage, and marine surveying and insurance.
Past logistics projects
Over the years, CMX has been able to assist many companies with the transportation of their cargoes.
Past projects include:
256,000kg transformer: sent from Queensland to Blue Mountains
500m³ geothermal drill rig: sent from New Zealand to Papua New Guinea
4,000m³ of oil and gas machinery: from Los Angeles to Papua New Guinea
130,000kg of dump trucks: from Mackay to Mt Gibson Iron Mine, Koolan Island
165,000kg transformer: sent from Queensland to Rio Tinto Aluminum Smelter, Bluff, New Zealand
115,000kg dump trucks: sent from the US to Central Queensland
Automobile press factory: sent from Adelaide to China
5,500m³ quarry: sent from Bunbury, WA, to Madagascar
Offshore floating observatory pontoon: sent from Cairns to an anchorage point 42nm off Kota Kinabalu
200,000kg wheel loaders: sent from Chile to Brisbane
About CMX
CMX has offices located in strategic locations in Australia, the US, UAE and India, as well as partnerships worldwide to facilitate communication with origin or delivery points.
CMX Global Logistics Images
Press Release
Five Excavators needed to make their way from Australia to Mongolia - weighing in at 1,848.50CBM / 660mt, needing to be static and loaded and lashed to MAFI roll trailer.
Read more