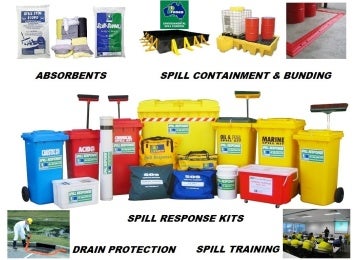 Spill response and pollution prevention solutions
Prenco Environmental Spill Control provides a unique range of products and services to protect against and safely handle all kinds of environmentally hazardous spills on land and water to help prevent pollution.
By choosing Prenco, you will receive expert advice on spill control issues and a rapid response to queries. The company provides high-quality products that will not let you down.
Absorbent solutions for industrial spills
Prenco offers absorbent product solutions for spills of any fluid, whether on hard surfaces, into soil or water. Different types of absorbents are required to tackle various liquids, to encapsulate and/or neutralise them to safe levels so that the spill is quickly and efficiently managed.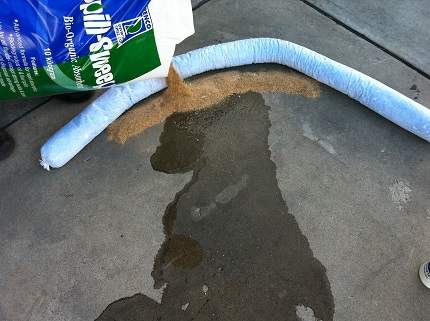 Prenco offers absorbents for every fluid spill on land or water. From oils, fuels and general fluids to high concentration chemicals of all kinds.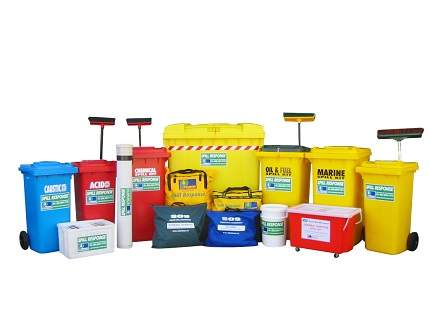 Prenco offers a wide range of spill kits to suit every response situation. Functional additional extras make them different to other spill kits. Filled with quality absorbents and clean-up equipment.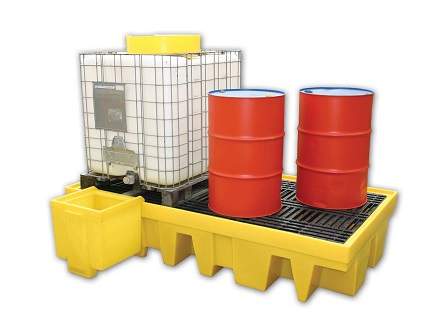 Prenco offers spill containment devices to assist with standards compliance in drum and fluid storage, handling and management. Spill bund pallets from 25l to 1,000l IBC's are available in the range.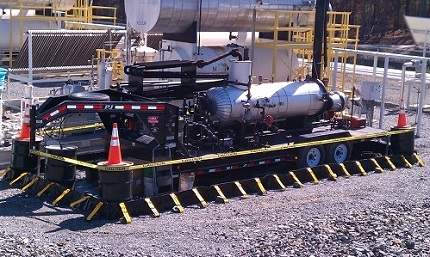 Prenco offers portable and collapsible bunding devices for temporary storage of fluids, operational equipment, maintenance and cleaning activities so that pollution prevention can be achieved.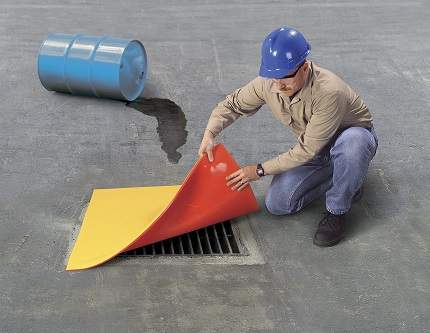 Prenco offers drain protection barriers to help prevent pollution from entering the environment and risking expensive fines. A wide range of barriers are available to control and filter pollutants.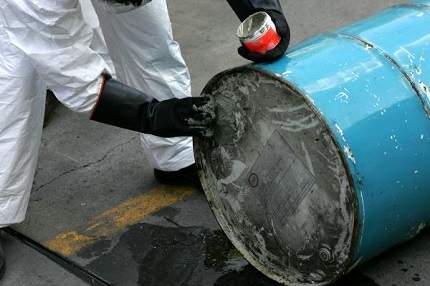 Prenco offers leak sealants and rupture seal plugs for immediate control and stopping of leaks in drums, fuel tanks and containers. An essential item for all emergency response units.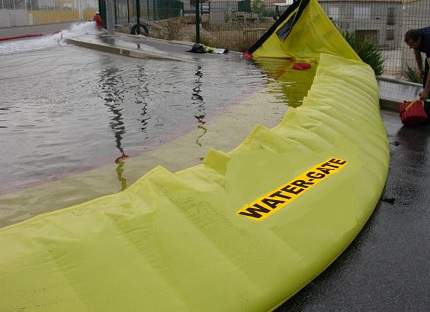 Prenco offers a unique designed, self-deploying water and fluid Barrier, which has many applications in the mining industry. Check the company website for an informative video on the Water-Gate Barrier.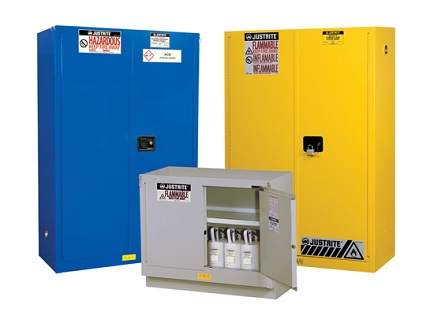 Prenco offers the full range of dangerous goods; hazardous substances safety cabinets for flammable, corrosive and toxic fluid storage.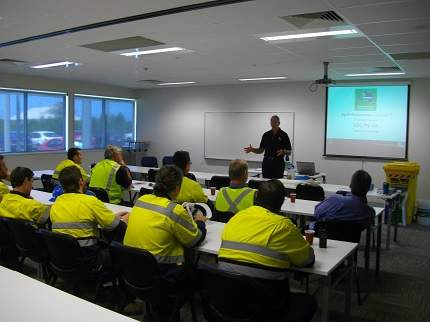 Prenco offers Spill Training courses across Australia to assist with WHS requirements in the storage and handling of dangerous chemicals. Enquire on a suitable course for your operations.
The company's absorbent product range includes:
Loose absorbent particles and sweeps
Biodegradable and bio-active absorbents
Bioremediation absorbents
Absorbent booms, pads and pillows
Chemical neutraliser absorbents
Chemical binders
Bio-hazard (body fluids) absorbents
Marine spill absorbents and booms
Spill kits for every type of fluid spill
Prenco manufactures spill kits to suit any application, which are available in bins, bags, boxes, tubes, modules and trailer formats. The kits feature a number of high-quality extras to make them functional, risk and site-specific. The range includes solutions for:
Hydrocarbon
Oil and fuel
General purpose
Hazchem (chemicals)
Chemical neutralising
Acid
Base (caustic)
Bio-hazard
Marine spills
Marine major spill response equipment
Custom-made kits
Spill kits are available according to the type and risk of fluid spilt, and their components can be adjusted to suit your operation.
Absorbents and accessories in a spill kit are in the following format:
Absorbent particulates contain and absorb the spill
Booms / socks to contain and divert the spill
Pillows to contain and absorb the spill, and block drains
Pads to absorb and clean the spill, and place under leaks
Leak sealant putty to stop the spill at the source
Personal protection equipment (PPE) – gloves, goggles, mask, coveralls
Contaminated waste disposal bags to help transport waste
Clean-up implements to assist with application and removal
Instructions and MSDS sheets to support correct application techniques
Spill Control Station wall sign (optional but recommended), to ensure the kit is stored in a clearly identified location
All items in Prenco's spill kits can be individually re-ordered, so they are always fully stocked. They may also be colour-coded to assist quick identification.
Spill containment and bunding products
Correctly storing, handling and dispensing fluids is an important environmental objective and helps companies comply with various Australian standards. Prenco's extensive range of products in this area provides options for:
Stopping spills from spreading into the environment
Pollution prevention
Spill risk reduction
Rapid deployment
Permanent filtering of pollutants
Compliance with applicable standards
Please enquire below for a quotation, specifications and availability of the following:
Spill pallets
IBC spill pallets
Spill decks
Drum bunds
Portable bunds
Collapsible bunds
Flexible bunds
Spill bund mats
Permanent floor bunding
Polyurethane bunds
Drum dispensers
Overpack drums
Portable spill barriers
Dangerous goods storage cabinets
Safety cabinets
Safety showers
Leak sealant putty
Stop leak
Drain and stormwater protection equipment
Protecting drains and stormwater systems from pollution is an important task for any operation. Placing protection devices out prior to undertaking work goes a long way to ensuring compliance with environmental legislation. Prenco's drain and stormwater protection tools include:
Drain seal mats
Drain warden filter units
Dewatering bags
Geofabric booms
Water-filled booms
Portable spill barriers
Flood and fluid barriers
Rapidly deployed water-gate barriers can be set-up in minutes to contain and divert fluids and water. The flood and fluid barriers are ideal for:
Construction work in streams, creeks and waterways, to create coffer dams
Flood protection of buildings and vital infrastructure
Diverting streams, floods and water-ways
Containing chemical, oil and fuel spills on land and in waterways
Create firefighting water reserves
Temporary water storage dams that can be set-up anywhere
Spill response training
Prenco staff travel nationwide across Australia to deliver training in responding to spill events, following site emergency plans, use of spill equipment and PPE, which are all required by WHS and Environmental legislation. Ensure your employees are ready to respond safely to plan when attending a spill.
Prenco offers spill response training courses tailored to a variety of levels, the specific risks and response products on your site. Both accredited with assessment-level training, as well as non-accredited attendance-only level training courses are available.
For more information, please fill out the enquiry form below and you will receive a prompt response.