Shenzhen Riyueguanghua Technology
High-Performance LED Lighting for Industrial Applications
AD Commercial Group Co., Limited,
4th Floor, Building B, Yucheng industrial Park,,
Waihuan Road No. 2, Shilongzai Community, Shiyan Street,
Baoan District,
Shenzhen 518108 China

---
---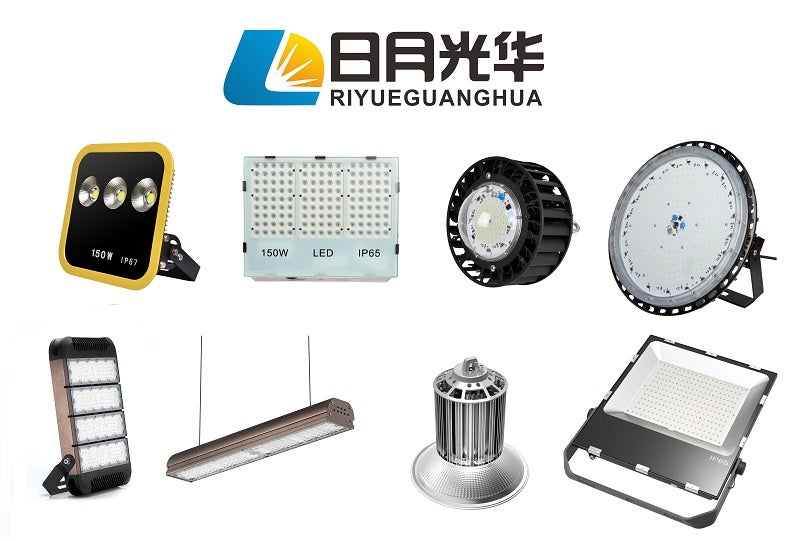 Shenzhen Riyueguanghua Technology develops and manufactures LED lighting products including tube and high-bay lights, as well as floodlights and streetlights for mining, municipal, decorative and industrial environments.
LED lighting solutions for mining sites
Shenzhen Riyueguanghua's bay lighting can be used across a variety of industrial sectors, including mining, oil and gas, chemical processing and manufacturing. It is also suitable for petrochemical, road and retail applications, as well as other inflammable and explosive places as cast light or floodlighting.
The company's floodlights are suitable for outdoor applications such as landscape, façade and architectural lighting, in addition to public areas that include parks, bridges and hotels.
Driver-enabled or driverless LED lighting for extreme environments
Shenzhen Riyueguanghua offers bay and flood lighting with either driver-enabled or driverless variants.
Shenzhen Riyueguanghua Technology
Both lighting types offer beam angles of up to 120°, a service-life of up to 50,000 hours, and a five-year warranty. The company's ultra-thin, ultra-small lighting reduces shipping costs and are operational in adverse climatic conditions from -40°C to 50°C.
Power capacities for bay lighting vary from 60W to 150W, while floodlighting is available in capacities between 50W and 200W.
Shenzhen Riyueguanghua's lighting uses an OSRAM 3030 LED bulb with a high colour rendering index (CRI), a Zener diode, and a colour tolerance of less than three. It also features a 10kV surge-protection and has no electromagnetic interference (EMI).
In addition, the LED has passed CE requirements through standard EN42671, and features a photobiological safety test level of 0.
Module-free LED flood and linear lights
Shenzhen Riyueguanghua offers driveless module-free LED flood and linear lighting for a diverse range of outdoor applications.
Lighting solutions in this series offer a 10kV resistance and are available with AC inputs between 85V and 300V.
The company's module-free LED lights are widely used in warehouses, exhibition halls, parking lot, sports facilities, public areas, and other indoor and outdoor applications.
Benefits of LED lighting
Reliable, mercury-free LED lighting has no ultraviolet radiation or radio frequency interference, and offers a maintenance-free lighting with 60% lower power consumption in comparison with traditional light sources.
LED lighting also provides low-heat emissions and super-bright illumination, and is CE and Restriction of Hazardous Substances (RoHS) compliant.
About Shenzhen Riyueguanghua Technology
Since 2010, Shenzhen Riyueguanghua has been dedicated to making high-quality products that customers can depend on.
From the design to finishing process, the company aims to continuously improve products by incorporating customer feedback.
Shenzhen RIYUEGUANGHUA Technology is a professional LED light manufacturer for many years, which is specializing in research, manufacturing and sales of LED lighting products.
Shenzhen Riyueguanghua Technology Co., Ltd.
AD Commercial Group Co., Limited
4th Floor, Building B, Yucheng industrial Park,
Waihuan Road No. 2, Shilongzai Community, Shiyan Street
Baoan District
Shenzhen 518108
China