Carbon Friendly Enterprises (CFE)
Energy-Efficient Lighting Systems
Address
157 Apsley Way,
Andergrove,
QLD 4740,
Other,
Australia
Phone
Carbon Friendly Enterprises (CFE) is primarily a supplier of energy-efficient lighting systems equipment, but we also deal with all aspects of energy saving. Our mission is to reduce your carbon footprint and energy costs by providing cost-effective, environmentally friendly alternatives to traditional energy systems.
Our environmental consultants and engineers assess workplace, factory, hotel, resort, commercial and industrial energy systems to offer cost-effective alternatives that are tailored to customers' individual needs.
LED floodlight
Designed and manufactured in Australia using only the highest quality components, the CP96 high power LED luminaire is designed specifically for industrial applications where reliability and performance are paramount.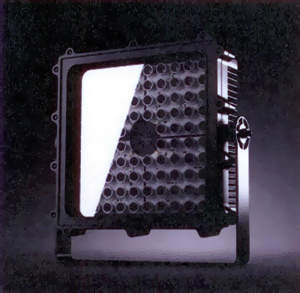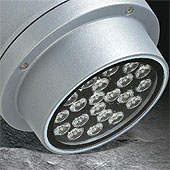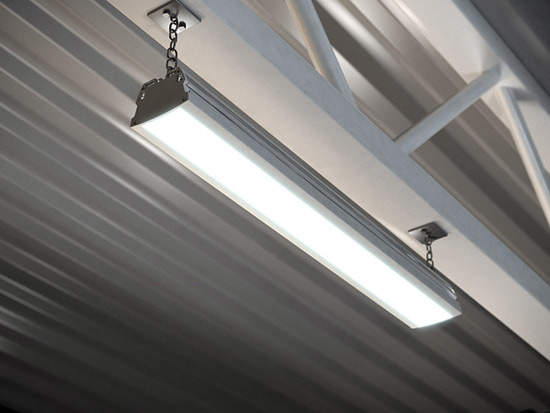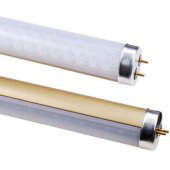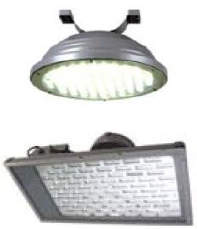 The CP96 can work side by side with people in the harshest of environments and is ideally suited for most situations where bulb maintenance is difficult or impossible.
Every component of the CP96 LED luminaire has been carefully engineered to provide the most reliable performance and bring across many benefits of utilizing solid state lighting technology in industrial applications.
Direct spot lighting
The DirectSpot™ series produces concentrated and symmetrical distributed beams of light to direct illumination to specific places. Additionally, various lighting effects are achieved by utilising our advanced control systems. The rotation axis is adjustable.
The DirectSpot is designed with a cross-shape grid pane positioned in front of the lamp of the product to prevent glare. The DirectSpot series lights' primary application is for outdoor architectural lighting but they are also well-suited for indoor areas. This series is available with six light source variants and in four different sizes.
High bay and low bay industrial compact fluorescent lamps
Compact fluorescents are installable directly into existing high bay fittings and run direct from 240VAC. No ballast is required, which results in less maintenance and extra cost savings. High bay industrial compact fluorescent lamps save a quarter of cooling cost in air conditioned premises and more than half in running costs, and have a 15,080h lifespan. Their operating temperature is 80ºC compared with the 400 ºC that ARC lamps operate at.
CFE's latest addition to its line of white LED (WLED) products is the LED HB2 high bay fixture, which has been designed as an energy saving alternative to 60W-100W CFL-based fixtures.
Retro-fittable LED bulbs, fixtures and panels for office lighting
CFE stocks a wide range of energy-efficient LED and fluorescent bulbs that are designed to be used with existing fittings, allowing you to reduce your carbon footprint without having to replace your whole electrical system. LED bulbs have an average lifespan of approximately 60,000h.
LED tubes and LED tunnel lights
There are many advantages to replacing fluorescent tubes with LED tubes; LED tubes produce little or no heat, are toxic-free, offer over 50% power savings and have a longer lifespan than fluorescents – 50,000h compared with 10,000h.
CFE's LED tunnel lights use 75 1W high-power LEDs and have an LED working voltage of 24VDC with supply voltage of 240V. Their power consumption is 95W and their operating temperature is between -30°C and -40°C.
LED wire-mounted streetlights
CFE provides a high-power wire-mounted streetlight, which has the following specifications:
Light source: 1W high-power LEDs
Luminous flux: 3,800lm
Central illumination: 70lux/6m
Beam angle: horizontal – 120°; vertical – 65°
LED working voltage: 24VDC
Total power input: 80W
Operating temperature: -30°C – +40°C
LED tunnel lighting fixture
CFE's LED tunnel lighting fixture has the following features:
Light source: 75 x 1W high-power LEDs
Beam angle: horizontal – 120°; vertical – 65°
Luminous flux: 5,445lm
Operating voltage: 24V
Power consumption: 95W
Operating temperature: -30°C – +40°C
Carbon Friendly Enterprises (CFE) Head Office
157 Apsley Way
Andergrove
QLD 4740
Other
Australia



Telephone Number




Fax Number




Email Address
Brisbane office
441 Logan Reserve Road
Logan Reserve
QLD 4133
Other
Australia
Marilyn Solo




Telephone Number




Fax Number




Email Address