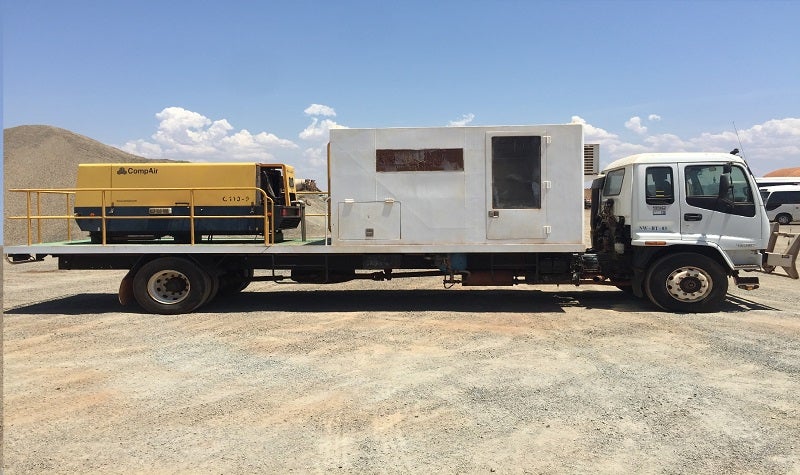 All Mobile Blasting's CompAIR unit has been named Perth's Best Mobile Blasting and Spray Painting unit.
This is our large project unit, capable of handling any multi-day projects in far remote regions. We are looking to service mining, maritime and agriculture industries who could do with some quality maintenance of their expensive machinery.
Perth-based CompAIR Truck Blasting Unit services the whole of Western Australia (WA) equipped with a Burwell Blasting Machine, establishing its rank as the Best Mobile Blasting all-round machine in Perth.
Some key features:
Faster mobile blasting: iIncreased mass and no heat generation speeds up the stripping process especially with powder coat and epoxy paints
Minimal dust: the abrasive gets trapped in water and grounded, eliminating the plume of dust
Lower abrasive consumption: the Dustless Blaster uses less media to do more work
Abrasive flexibility: the Dustless Blaster can use almost any abrasive that sinks in water/ is not soluble. It can also blast dry without heat some metals
No warping: the water prevents friction and won't warp or harden metal like sandblasting can. Even without heat some metals will warp from pressure alone. Example: underside of the car bonnet
Increased safety for workers: drastically reduced rebound spent media and your choice of quality approved abrasives
Less containment needed: in most cases, expensive, time consuming containment does not need to be set up. Shade cloth works very well to capture water vapour
Doesn't affect nearby workers: never sacrifice productivity; others work nearby unaffected
Leaves a paint ready surface: the rust inhibitor decontaminates the metal leaving a clean, chloride free paint surface. After wash down and drying – choose the correct blast media to leave a profile approved by your painter or paint manufacturer