The TYAZHMASH Group is one of the leading groups of international companies specialising in heavy, power and transport engineering. Our innovative approach in all spheres of the group's activities makes it possible to extend sales geography, develop markets, improve product quality and create new types of equipment.
Engineering for mining and processing integrated works
TYAZHMASH has equipped a number of projects with products, including practically all thermal power plants in Russia operating on solid fuel, HPPs and NPPs, the largest mining and processing integrated works processing ferrous, cupric, tungsten-molybdenum, and gold-and-diamond containing ores. We also equip some of the largest blast furnaces, open pits and mines, cement and chemical plants, launchers of the space-launch complexes and missile forces, and many more.
Our good business standing is explained first of all by the high quality of our products, their reliability, long service life and high maintainability. This has allowed us to earn recognition and establish business relations practically on every continent.
Cooperation with science-and-research institutes and higher educational institutions, as well as experts with foreign companies, makes it possible to maintain high levels of technical and technological developments in accordance with international standards.
Wet autogenous mills
Wet autogenous mills of MshTs type are used for primary grinding and designed for the grinding of ferrous and non-ferrous metal ores, raw materials, the cement industry, and diamond and gold containing ores. The use of large mills allows exclusion of the crushing stage.
Mills for grinding of ferrous and non-ferrous metal ores
Centre-discharge ball and rod mills with discharge through grate are designed for grinding of ferrous and non-ferrous metal ores and other ore materials at concentrating plants. Mill operation is performed constantly as ore and water supply is fed into the rotating drum.
Ball mill of MSh 25.5 14.5 type is designed for dry grinding of medium hardness materials: chamotte, clinker, limestone, marble, magnesite, dolomite, bituminous coal, etc.
Hammer crushers for the crushing of coals
Hammer reversal crushers DMRE 10/10, DMRE 14.5/13, DM 1,500/1,500 are designed for crushing of coals of different grades and other materials before coking. Hammer reversal crusher DMRIE 14.5/13 is designed for crushing limestone and other materials.
The output of the crushers is specified during operation and depends on size and physical properties of material to be fed.
Roll crushers for crushing of coke and coal
Roll crushers are designed for crushing of coke and coal of different sorts with strength of up to 18 on the Protodyakonov scale, and for crushing of manganese ores, rocks and other minerals with strength up to 12 on the Protodyakonov scale.
The crushers consist of two parallel plain ridged or toothed rolls of the same size rotating towards each other.
Stationary and retractable belt conveyors
Since 1958, public joint stock company TYAZHMASH has been manufacturing more than 2,100 stationary and retractable conveyors for the mining (including nonmetallic), metallurgy and chemical industries, and for power engineering.
All technical decisions and units of TYAZHMASH conveyors have been inspected in severe operating conditions and for a long time to show high reliability and work capacity.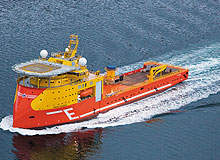 The Mangazeisky silver project is located 400km north of Yakutsk, Sakha, Russia, and includes the Vertikalny deposit, which is one of the world's highest grade silver deposits.
Australia-based Black Rock Mining is developing the Mahenge Graphite Project in the Ulanga district of Tanzania.
70 years are the source of pride and the result of the cooperative conscientious work of a great number of people. Notwithstanding the fact that TYAZHMASH had been developed within the hard time of war, the enterprise operated in full force overfulfilling the plans. As a result of worke
TYAZHMASH
13 Hydroturbinnaya St
Syzran, Samara region
446010
Other
Russia