FLSmidth delivers engineered mineral processing equipment and services to the mining, metallurgical, industrial minerals, pyroprocessing, alumina, and pulp and paper industries. We offer optimum designs, equipment and process support for our customer's systems, utilizing cutting-edge equipment technology, resources and materials.
When partnering with FLSmidth, our customers gain expertise in engineered mineral processing equipment and services, as well as a solid foundation of support.
Crushers, feeder breakers and sizing equipment
FLSmidth supplies first-class crushing equipment for the mining, cement and aggregate industries, offering Fuller-Traylor, ABON, Buffalo, and Raptor-crushing products and technology.
More than 1,700 installed crushers, feeder-breakers and low-speed sizers support our expertise and experience. Our crushing and sizing equipment is available for surface or underground installation, stationary or mobile applications, and for climatic conditions ranging from tropical to arctic.
Primary gyratory and jaw crushers
FLSmidth offers Fuller-Traylor primary gyratory and jaw crushers; reliable, high-capacity machines suited to any compression crushing application. With nearly a century of experience, Traylor has earned a global reputation for durability and dependability.
Primary, secondary and tertiary low-speed sizers
FLSmidth relies on the ABON product line for low-speed sizing applications. The ABON product line includes primary, secondary and tertiary low-speed sizers with high torque and low roll speeds.
Wet and dry process grinding mills and systems
FLSmidth provides a complete line of grinding mills and systems for wet and dry processing of metallic and non-metallic materials for the mining, industrial minerals and power industries.
Many of the largest grinding mills in operation today in some of the most extreme environments are equipped with our globally renowned SAG and ball mills, both gearless and gear driven.
SAG/AG ball and rod mills
Our SAG/AG ball and rod mills include Fuller-Traylor mills, the most robust design in the industry with installations up to 25ft in diameter. Traylor equipment has been in the industry for over a century and has a worldwide reputation for sturdiness and reliability. SAG/AG mill sizes have ranged from 18ft through to 38ft in diameter with powers as high as 27,000hp.
In smaller mill sizes FLSmidth has a more cost-effective mill line called the FT series, with mills ranging in size from 1.6m (5ft) to 3.7m (12ft) in diameter.
Shell-supported grinding mills
FLSmidth has supplied shell-supported grinding mills in diameters up to 22ft. The Vecor product line is also used for shell-supported applications, particularly in diamond scrubbers. The slipper bearing design developed by FLSmidth-Vecor is particularly resilient to contaminated lubricants and dirty conditions.
Fuller roller mills
FLSmidth delivers the fuller roller mill (FRM) for roller mill applications. The roller mill design is extremely reliable and efficient for any application.
Liquid / solid separation technology
FLSmidth combines the longest experience in the global market for liquid / solid separation equipment, and has one of the world's largest installed bases of original equipment, operating under well-known trademarks (Dorr-Oliver, EIMCO, Shriver, Pneumapress, Krebs and WEMCO) that have long been synonymous with know-how, reliability and performance.
Dry classification technology
FLSmidth's O-Sepa® separator is a cutting-edge technology for dynamic classification for dry materials in both the cement and non-cement industries. The FLSmidth O-Sepa separator is a low-maintenance classifier that offers cost savings as well as increased system capacity.
Mine hoists
FLSmidth Vecor in South Africa designs and supplies mine hoists to the mining industry and is a leader in pioneering technologies. Our developments include Blair multi-rope hoists, Escort brake control systems and high-response closed loop brake control systems. FLSmidth-Vecor offers a reference list of over 630 hoists with drum diameters ranging in size from less than 1m to 6.3m.
Drum, multi-rope and friction hoists
FLSmidth Vecor offers expertise in regards to mine hoists in three principal categories: drum hoists (both double-drum and single-drum), Blair multi-rope hoists (BMR hoists) and friction hoists (Koepe hoists).
FLSmidth Vecor mainly supplies double-drum hoists, normally with both drums clutched to facilitate hoisting in balance from different working levels. Specialty applications such as the use of stage hoists for shaft sinking are also designed and supplied.
Mineral processing equipment research and development
With a century of experience in comminution, FLSmidth utilizes proven equipment and systems for testing and systems development including crushing, grinding, separation and materials analysis.
Our R&D facility contains a vast selection of equipment which can be used to produce materials to meet unique specifications. Bench-scale testing and extensive pilot plant facilities are available, so the entire process can be analyzed for feasibility. The test results, coupled with extensive data from commercial operations, are used to scale up to the commercial size process.
Expert control for mining systems
Ask FLSmidth experts about our automation services for computer control, monitoring and surveillance systems and robotics.
Metallurgical testing services
Since 2008, FLSmidth has been able to offer metallurgical testing services through its acquisition of Dawson Metallurgical Laboratories. Dawson has valued experience in precious metals, base metals and industrial minerals, and now provides testing services.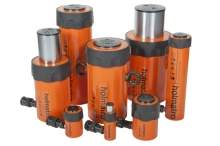 The Escondida copper-gold-silver mine is located in the arid, northern Atacama Desert of Chile about 160km southeast the
FLSmidth has received an order worth approximately INR 1,900m (approximately DKK 200m) from a leading Indian steel producer, Tata Steel, to supply two pipe conveyors for the transportation of six million tonnes per year of iron ore over a distance of around 9km from the steel company's Khondbond mines to the railway loading point at Joda in the state of Odisha, located on the east coast of India.