Inspired Systems is a Western Australian company that develops robust and technologically advanced asset protection and vehicle management systems, operating primarily in the rail, heavy haul, freight and construction industries. The systems are developed to provide the continued functioning, safety and certainty in scheduling maintenance of clients' heavy haul vehicles, various transportation and equipment.
Inspired Systems have systems installed and operating in the Pilbara region of Western Australia (WA), Queensland (QLD) and Anglo Gold Ashanti. Our systems can be fitted to any field equipment and are designed to withstand the harshest of conditions.
Asset protection and vehicle management systems
Asset protection and vehicle management systems can incorporate the following:
Geo-fencing system
Collision avoidance system
Industrial PCs and server systems
Hot bearing and wheel detector systems
Vehicle / ore car monitoring
Maintenance reporting
Telemetry control systems
Welder monitor system
Windows XPE embedded and CE operating images, support and driver development
Specialised vehicle management systems engineering services
Inspired Systems offers specialised engineering services including: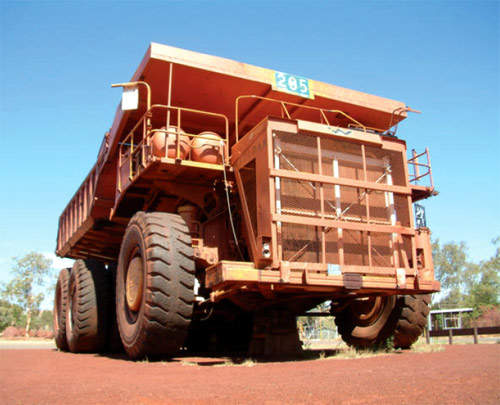 Make sure your trucks, haul packs and freight are where they are supposed to be and arrive safely every time.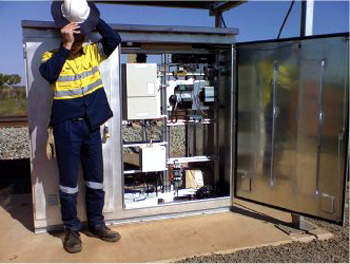 Monitoring onsite and remotely, with all project installations carried out professionally.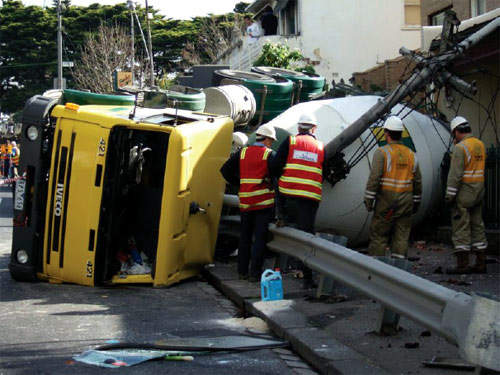 Save time and money by preventing costly accidents, injuries and damaged equipment by installing collision avoidance or geo-fencing.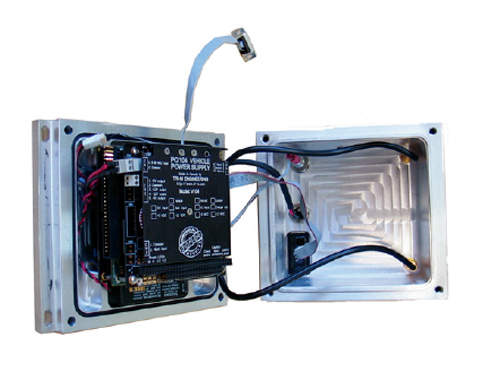 The CUBE- intelligent equipment providing remote data gathering, processing and telemetry for vehicle control and monitoring systems.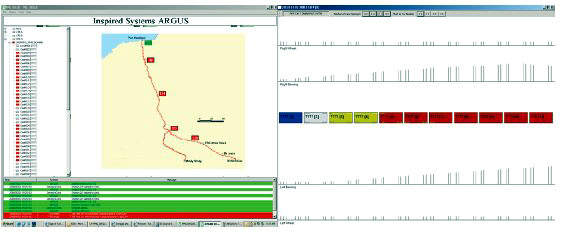 ARGUS report displaying vital maintenance and monitoring information about vehicle performance, direction and location.
Project management
Software, mechanical and electrical design
Design implementation
On-site installation
Commissioning
Make sure your trucks, haul packs and freight are where they are supposed to be and arrive safely every time.
Turnkey vehicle management systems
Our focus is on building strong relationships with our clients and maintaining a reputation of reliability and trust. We assist our clients in developing the scope of their ideas, and aim to design systems far exceeding their expectations for flexibility, reliability and ease of maintenance. Inspired Systems offers complete turnkey solutions which reduces the total overall cost of ownership.
Key clients include:
BHP Billiton
Rio Tinto Group
Fortescue Metals Group
Rinex Technology
SpecTerra Services
Queensland Rail
WesTrac CAT
Ansaldo STC
Vehicle management software systems
Inspired Systems aims to expand into yet unexplored industries. Through the development of robust and technologically advanced systems promoting reliability and excellence, and working to standards that well exceed our clients' expectations; our clients benefit with a lower total cost of ownership, and reduced dependence on support staff.
Inspired Systems promotes ongoing communication with clients, allowing issues to be resolved before they become problems and providing solutions to even the most difficult challenges. Through their lateral approach, Inspired Systems has embraced the rail, mining, construction, agriculture and aeronautics industries.
Inspired company history
Greg Martin established Inspired Systems in 2002 after working for RC Wright & Assoc in the rail industry for five years. In 2004, Inspired Systems bought RC Wright & Assoc providing a good base to consolidate the companies, while cultivating a distinctive new approach.