Comex provides cost-effective industrial system solutions for industrial applications in mining and material processing. Comex's main service covers powder processing equipment with air classifiers, jet mills and grinding systems used for production of fine particles, as well as sensor-based sorting equipment and technologies.
Comex's efforts and accomplishments in R&D produce state-of-the-art equipment together with know-how for industrial process solutions.
Powder technology for mining
Equipment for production and classification of fine particles incorporate unique world-patented air classifiers and jet mills, providing powdered materials in sizes from 2 microns to 300 microns.
These materials are widely used today for different applications such as fillers, pigments, coatings and medical products. In addition to the newly developed equipment, the complete solutions for fine particle production include other necessary elements, such as grinding mills, dust collectors, automatic control and monitoring systems.
Jet mill systems for efficient micronising of fine particles.
Air classifiers for a range of particle size production.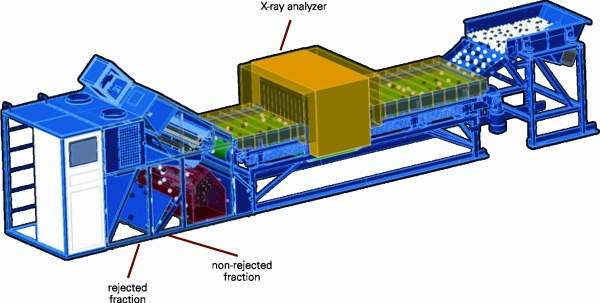 The main benefits from applying the Comex sorting systems include cost savings and an increase in product quality.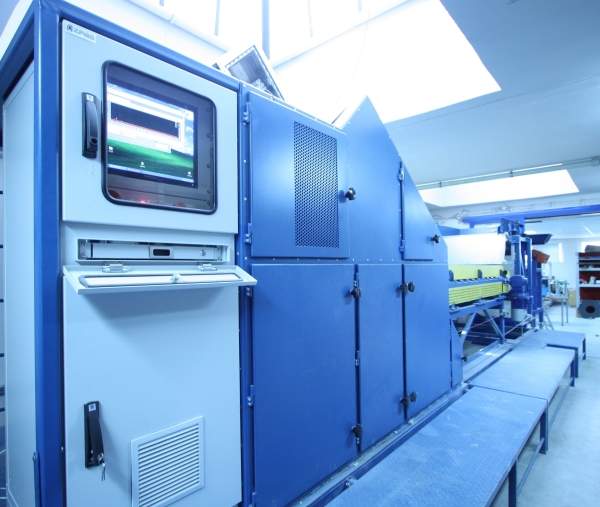 Advanced sorting systems include X-ray properties for identification of the internal structure and density of the processed material.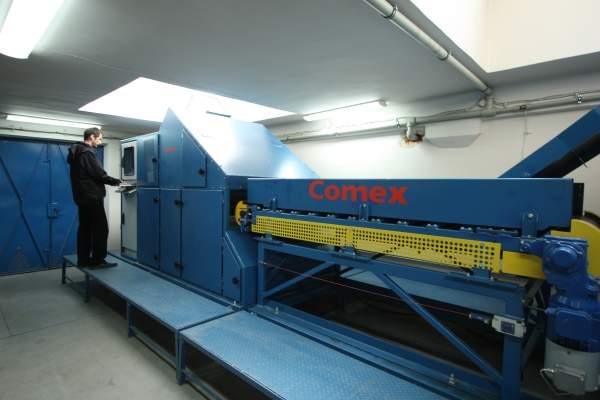 Advanced sorting systems use optical properties such as colour, shape and texture.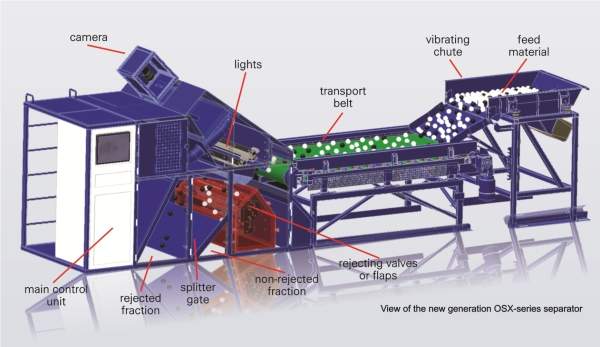 Sensor-based sorting systems.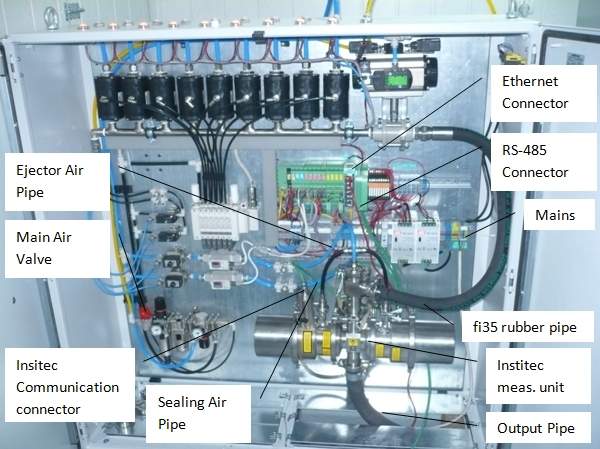 Measurement of particle analyser size distribution in the coarse size ranges from 0.5mm to 500mm.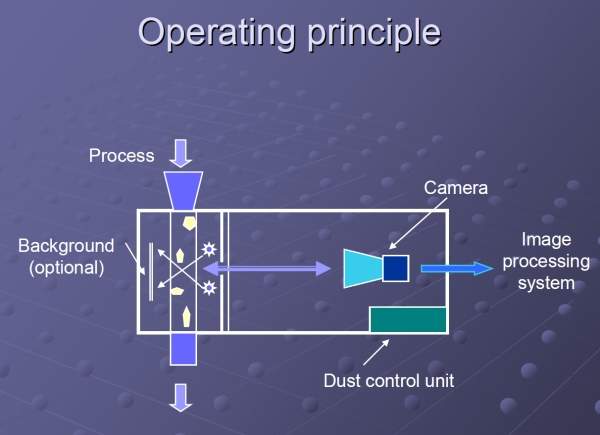 Measurement of particle analyser size distribution in fine size ranges from 0.1 microns to 800 microns.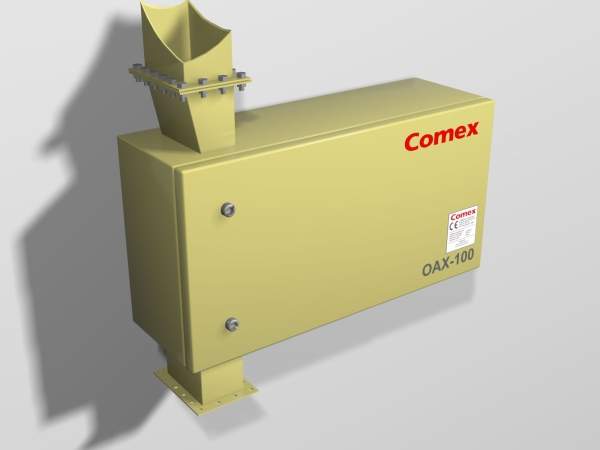 On-line particle size analysis.
High-efficiency air classifiers
The air classification process is of critical importance for many grinding operations. In general, the overall energy consumption for grinding can be reduced drastically if classification efficiency is high. Production capacity can be significantly increased, which for many applications is even more important than energy savings. Comex air classifier units can be equipped with online particle size control if direct control of the produced material is important.
Comex classifiers include different groups of products for a wide range of applications in the mining industry. These classifiers were developed for demanding applications where both coarse and fine particles are to be produced with constantly high classification efficiency. Comex offers a number of sizes of classifiers that are able to produce materials with the top size of d97 from 300 microns down to 1.2 microns for ultra-fine applications.
Key benefits include high classification efficiency, fine cut-size (d97 = 1.2 microns), low pressure and energy loss, reduced maintenance and operating cost, and the ability to process difficult materials.
Jet mills for special applications
Comex jet mills are mainly used in the production of materials for special applications, often for minerals that are abrasive, or when the grinding process has to be carried out in ultra-high purity conditions. Extremely low wear rate of the mill parts provides more and more innovative applications.
Comex jet mills incorporate a grinding chamber with air nozzles and a built-in ACX air classifier. This classifier type provides high classification efficiency, which significantly increases grinding capacity of the complete system.
Capacity increases have been experienced when old jet mills have been replaced with Comex jet mills in many grinding operations. Comex jet mill units can be equipped with online particle size control if direct control of the produced material is important.
Key benefits include ultra-fine and high-efficiency processing, low energy requirements when compared to other jet mill types, fine particle size of the product down to D97=2 microns and possibilities for minor corrections of the particle shape. Easy procedures for maintenance of the mill and simple access to different mill sections significantly reduce the operating cost of the machine.
Sensor-based sorting
Sensor-based separation and identification provides possibilities to identify different particles or objects based on their colour, size, shape and texture. These technologies incorporate the image analysis techniques with unique software to identify and separate different objects.
Comex techniques are successfully used in many different areas where some materials can be purified in early process stages, bringing high potential for increased capacity, reduced waste emission and an increase into the quality of the finished product.
Robust, user-friendly sorting systems
Comex offers complex and robust sorting systems, on a user-friendly platform, for the identification and sorting of particles based on different physical properties. This is achieved under recognition of individual response to colour, shape, size, surface texture, density, transparency, X-Ray transmission and thermal properties.
Comex sensor-based sorting systems can be applied in the mining of coal, industrial minerals, metal ores such as iron, chrome, tungsten, manganese and any minerals or materials with different densities. The modern pilot plant at Comex laboratories allows extensive testing prior to final industrial applications.
Sorting systems with high separation efficiency
Key system features include a high separation efficiency of up to 99.9%, complete 2D/3D analysis of particle geometry and the possibility to separate materials by recognition of many different properties in the same unit. Typical application areas include on-site waste material separation between the mine and the processing plant but they can also be applied directly in the processing plant system.
The main benefits from applying the Comex sorting systems include cost savings and product quality increase. The cost savings are often possible to achieve by reduced energy consumption in the processing plant, reduced transport needs between the mine and the plant and reduced waste disposals from the plant. The product quality increase and increased recovery can be of critical importance for many mining operations.
Complete processing systems
Comex provides turnkey processing systems where all components can be supplied and matched together for optimal performance. This includes delivery of machinery and the components, as well as instrumentation and process control equipment for online control to achieve a stable operation of processing systems.
About Comex
Comex AS is a spin-off company from the SIM Investment Group and SINTEF Materials Technology, which is the biggest research institution in Scandinavia. Most of the technologies offered by Comex today were developed at the SINTEF and NTNU University laboratories. Many of them represent state-of-the-art separation and classification techniques.