Huntsman is a leading global manufacturer and marketer of differentiated chemical products that improve quality of life for people around the world. Its operating companies manufacture products for a variety of global industries, including mining chemicals.
Huntsman's Global Performance Products division has extensive experience in the mining industry and offers a number of products for mineral processing, with a specific focus on froth flotation and hydrometallurgy. Flotation reagents include frothers, depressants, dispersants, specialty amines and some specialty collectors.
Huntsman also offers coagulants for hydrometallurgical applications, carbon blanking agents for gold leaching, filter aids for dewatering processes, dust control products and heat transfer fluids. Intermediate chemistries and amines that are used in exploration and ore extraction are also available.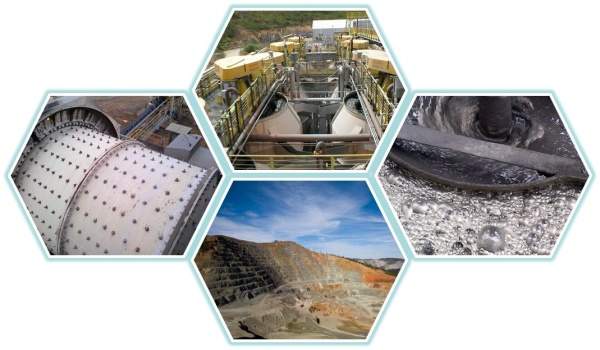 Huntsman is a global manufacturer and marketer of differentiated chemical products that add value to customers worldwide. Our solutions find application in the most diverse markets, including mining chemicals for the mineral processing industry.

Huntsman Performance Products offers specialty chemical reagents to the mining industry, with specific focus on froth flotation and hydrometallurgy. Our mining reagents include frothers, depressants, dispersants, coagulants, specialty collectors, amines, and dewatering aids.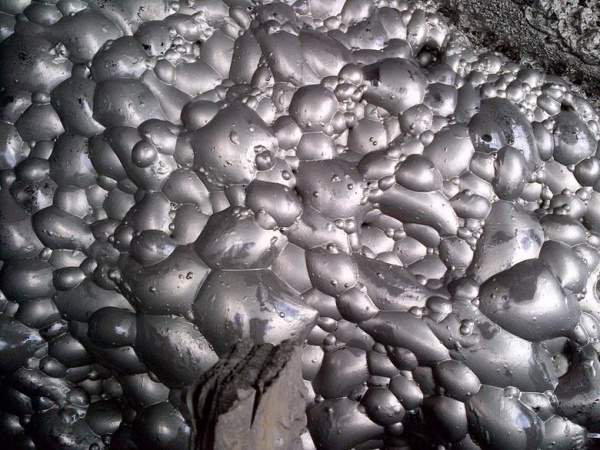 Through our comprehensive POLYFROTH® range of flotation frothers we can offer alcohols, glycol ethers, polyglycols and proprietary blends that improve mineral recovery and efficiency of flotation. This image shows POLYFROTH W22 froth – copper flotation.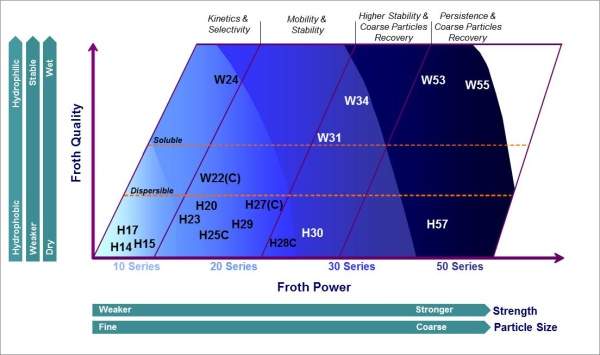 Froth properties guide for POLYFROTH® flotation frothers. The 10 series frothers are the weakest; the 50 series are the strongest. W denotes water soluble or dispersible, H denotes water insoluble. (C) indicates availability of product grades with cold temperature stability.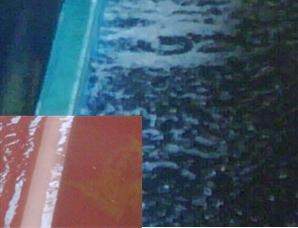 Huntsman is a leader in the development of cost-effective silica coagulants to assist the removal of colloidal silica and fine particles from hydrometallurgical processes, including solvent extraction.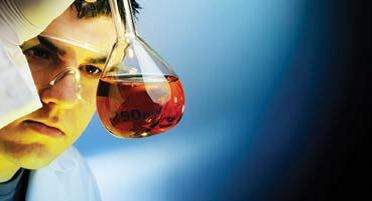 Our technical team develops new products, offers troubleshooting and provides expert support for our mining customers, including on-site laboratory trial work and full plant scale reagent trials.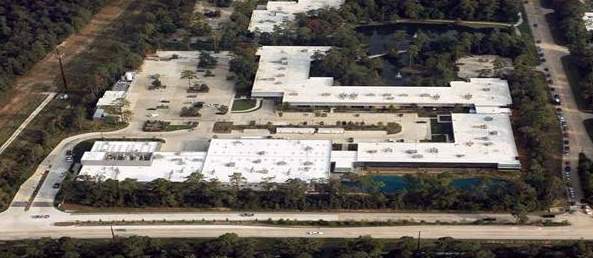 Mining R&D is supported by process and product development capability in Australia, the US and Europe that allows us to customize products to meet specific mining requirements. This image shows the Huntsman Advanced Technology Centre, The Woodlands, Texas.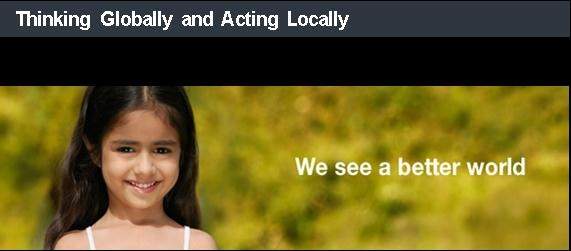 As a leading global chemical producer, Huntsman offers dedicated service and logistics, the finest quality products, and technical support driven by innovation and growth, to create value for our stakeholders and customers.
Huntsman's mining reagents are used worldwide and are finding wider use in the global mineral processing industry as it seeks to achieve improved metallurgical performance, cost efficiency and an improved environmental and safety impact from the reagents it uses. We utilize our expertise to create sustainable differentiated solutions for our customers' specific needs that add value and competitive advantage.
Flotation frothers
Huntsman Performance Products has successfully developed the POLYFROTH® range of frothers for froth flotation. The POLYFROTH® frother series aims to deliver the full spectrum of frother properties and strengths required in mineral and coal flotation applications, and has been the result of the evaluation of both common and novel chemical compounds in laboratory and pilot flotation tests and extensive plant trials around the globe.
Huntsman's range of flotation frothers includes alcohols, glycol ethers and blends, polyglycols, and blends of proprietary chemicals, and covers the full range of requirements, from low strength for selective flotation through to high strength for coarse particle recovery.
This unique range of frothing properties and selectivity is what gives the different Huntsman POLYFROTH® frothers their application and performance benefits in all mineral sectors of the mining industry, including base metal sulphides, precious metals (gold, silver, PGEs), industrial minerals, coal and various other non-sulphides. As a group they offer high metallurgical grades with low water carry-over into the concentrate, they have low volatility and low level of toxicity and odor, and most are non-flammable.
Depressants and dispersants
Huntsman's UNIMAX® and POLYMAX® depressants and dispersants are effectively used to counter problem gangue minerals such as pyrite, pyrrhotite, clays and kaolin, talc, dolomites, MgOs, silicates and carbonaceous material in flotation. As a group they are effective in improving mineral flotation recovery and improving concentrate quality in a wide variety of operations.
Huntsman is a manufacturer of specialty amines, Diethylenetriamine (DETA) and Triethylenetetramine (TETA) depressants, and the UNIMAX® SD series depressant range for the depression of iron sulfides (pyrite, pyrrhotite) and arsenides. The POLYMAX® K and T series dispersants have a broad application range and have been specifically designed to maintain low viscosity, disperse slimes, treat talc-bearing ores and disperse clays and silicates. They are inclusive of tri-block copolymers, polyacrylic acid and methacrylate polymers, and modified oligomers based on napthalene sulphonates. The POLYMAX® G series of depressants have been developed for depression of carbon in the flotation of carbonaceous and highly graphitic ores.
Silica coagulants
Huntsman Performance Products is a leader in the development of cost-effective POLYSIL® silica coagulants to assist the removal of colloidal silica and fine particles (less than 0.5 microns diameter), from hydrometallurgical processes used for the recovery of copper, molybdenum, nickel and uranium. Colloidal silica is a contributor to the formation of three-phase emulsion 'CRUD' in solvent extraction processes that impedes the phase transfer of the chelated metal ions between the metal enriched organic phase and the acid leach liquors. In these cases, coagulating the silica with Huntsman's POLYSIL® RM series of coagulants can reduce or eliminate the problem.
The POLYSIL® RM series of liquid coagulants have proven to be cost-effective alternatives to the predominantly solid powder based coagulants in common use. The powder coagulants represent an inhalation hazard and require dissolution prior to use. The Huntsman POLYSIL® coagulants are non-hazardous low viscosity liquids that are easily transported and can be used directly or with prior dilution.
Service, logistics and technical support
Huntsman is well positioned to service your mining reagent needs. Our Mining business is coordinated internationally from specific locations, with development laboratories and manufacturing capabilities in Australia, North America and Europe.
We provide solutions to complex technical problems and offer new materials from advantaged feedstocks that create value. Supported by a global network of scientists, engineers and technical specialists, Huntsman is actively developing new products that improve mineral processing performance.
Sustainable chemistry and environment
We are dedicated to sustainable chemistry and the development of low impact chemical components. Our mining chemicals aim to provide improved safety, health and environmental outcomes that have lower volatile organic carbon (VOC) emissions compared with commonly used mining reagents. They are typically non-hazardous, resulting in lower compliance costs associated with their transportation, storage, handling and use.
To find out more about our products or services, please contact your Huntsman Performance Products customer service representative, or get in touch using the enquiry form or details below. We will be happy to provide any information that you require.
POLYFROTH®, POLYSIL®, POLYMAX®, POLYFLOT®, TERIC®, UNIBIND®, UNIDRI®, UNIFLOT®, UNIFROTH® and UNIMAX® are registered trademarks of Huntsman LLC or an affiliate thereof in one or more, but not all, countries.