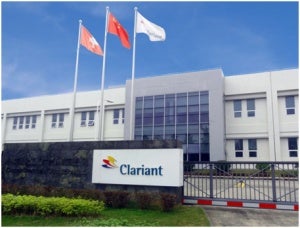 Clariant Mining Solutions has announced the grand opening of a new, state-of-the-art mineral processing lab at the company's location in Guangzhou, China.
"The new Guangzhou mineral processing lab is further tangible evidence of Clariant's commitment to mining business development in North Asia," said Jason Wang, head of BL Mining, region North Asia Pacific. "The lab's location will allow Clariant Mining Solutions to share its global expertise with regional customers in China and will enhance our ability to provide excellent, customisable solutions to meet our customers' needs."
The lab meets Clariant's rigorous safety standards, including the installation of a fume hood and dust control to foster a safe work environment for employees. The lab contains all equipment necessary to perform flotation trials, and will be further equipped with mineral analytical capability through planned new equipment installation later in 2012. The lab will also process mineral ores and coal samples to optimise recoveries and grade for Clariant Mining customers.