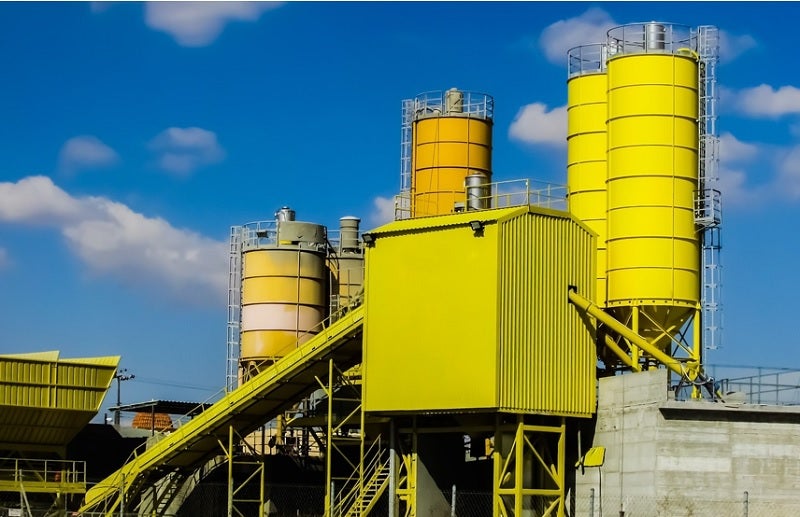 Blue Iron Cove (BIC), has released VG-Shield, which is a unique protective and cleaning agent for concrete mixers and equipment in the mining, shotcrete and construction industries. VG-Shield is a 100% biobased product and offers excellent performance with the benefit of safety.
It can be used for preventing and cleaning residues from the concrete surfaces, tools, forms and cement mixers. VG-Shield replaces toxic recycled mineral oils and diesel oil blends with increased safety, performance and economy.
Sprayed before the use of the tools, VG-Shield acts as a preventive agent. Its purpose is to prevent the adhesion of concrete on mixers and tools while it also enhances the equipment lifespan. Used daily it prevents the adhesion of concrete and helps to enhance the equipment lifespan.
As a surface cleaner, it cleans the equipment layer by layer where the concrete is quick to stick and harden. It is applied at the end of the day and operates during the night reducing concrete deposits.
VG-Shield can be used without degradation of steel, aluminium, plastics and paints. Formworks, tools and cement mixers can be cleaned without risks for the equipment, the user and the environment.
Developed for mixers and equipment, it can also be used in any area where the concrete is processed, whether on building sites, in ready-mix plants or within precast factories.
Laboratory chemical compatibility testing has been completed for aluminium, wood, plastic and paints, typically used on construction sites.
VG-Shield is used neat (between -10°C and +50°C) at a rate of approximately 1L per 30-40 square metres.
VG-Shield is a weak organic acid but does not attack any kind of metal or paint. Applied daily, it acts layer by layer until the complete dissolution of concrete residues.
Spray VG-Shield at the end of the day with a sprayer (min 1bar).
Let it dwell on the surface for minimum 12 hours (overnight is recommended).
Rinse the treated surface with a high-pressure cleaner (water) or with a hose.
Repeat the same procedure daily until the complete elimination of concrete residues.
Once the concrete mixer is cleaned, VG-Shield is used as a protective agent to prevent the adhesion of concrete in the mixer. VG-Shield helps to enhance the lifespan of the equipment.
Spray VG-Shield daily at the beginning of the day at a suitable distance from the mixer or tool so that it is distributed evenly in uniform film thickness to avoid the adherence of the concrete and maintain the cleanliness of mixers.
VG-Shield can be applied in the course of the day if necessary
In summary;
VG-Shield is applied daily to lengthen your equipment and tools lifetime.
VG-Shield is safe on aluminium, metal and painted surfaces
VG-Shield is biodegradable > 90% according to OECD guideline 301 B.
VG-Shield is a petroleum and mineral solvent-free product.
VG-Shield removes the concrete from tools and equipment layer by layer
VG-Shield is VOC free
Indicative consumption is 1L per 30-40m²
VG-Shield is available in 20L, 200L drums or bulk 1,000L IBCs.