AkzoNobel flotation collectors are marketed under ARMEEN®, ARMOFLOTE®, ATRAC®, BEROL®, ETHOMEEN® and LILAFLOT® trade names. AkzoNobel flotation collectors can help improve your recovery or concentrate quality if you work with any of the following application areas:
Apatite, calcite, dephosphorization
Dolomite, feldspar, fluorspar
Graphite, iron ore, kyanite, magnesite
Monazite, potash, pyrochlore, quartz
Scheelite, silica, zinc oxides
Colloid and surface chemistry for flotation
AkzoNobel Surface Chemistry is at the forefront of the advanced colloid and surface chemistry upon which successful flotation depends. This has been achieved by over 40 years of research and development in molecular and surface chemistry, along with feedback from the field.
The strength of our chemistry and process know-how lies in the fact that we customize solutions to fit each individual ore. Since the ore varies in composition, we must vary the process and adapt it to each individual case. These products cannot be found in a catalogue, they must be tailor-made in close cooperation with the customer.
Tailor-made or standard collectors, we approach each assignment individually assuming more the role of the customer's partner than that of a traditional supplier.
Performance through surface chemistry, AkzoNobel Surface Chemistry is at the forefront of advanced colloid and surface chemistry. <br /><br /><br /><br /><br /><br /><br /><br /><br /><br /><br /><br /><br /><br /><br />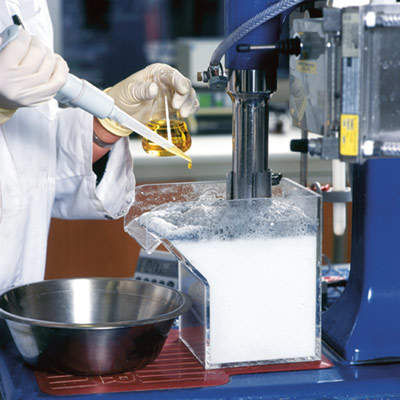 Our team of specialist chemists and metallurgists develop collectors that meet your particular and unique needs.<br /><br /><br /><br /><br /><br /><br /><br /><br /><br /><br /><br /><br /><br />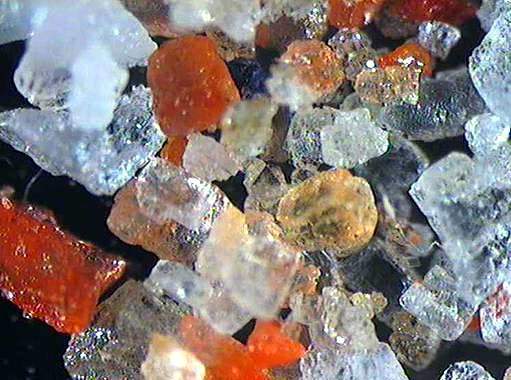 Potash, the most important source of potassium in fertilizers, can be separated from halite by collectors developed for direct or reverse flotation.
Flotation of calcite
Natural calcite deposites contain various types of silicates and graphite. For applications such as paper fillers, the calcite has to have a low grade of silicates as well as a high brightness. In addition, very low amounts of graphite are detrimental to the brightness.
AkzoNobel Mining Chemicals is today the world leading supplier of flotation collectors for the cleaning of calcite. In our laboratory we can fine tune our products to the very special requirements of your ore.
Flotation of iron ore
For more than 25 years, we have been developing flotation systems both for hematite and magnetite type iron ores, and are now the leading company in this area.
The use of silica flotation has increased in recent decades. This will continue as more complex ores have to be mined and higher-grade iron ore concentrates with lower impurities are requested by the steel industry.
Flotation systems for removing silica from magnetite ores have to be designed differently compared to the systems for treatment of hematite ore. There are several reasons for this but in all magnetite flotation, the collector must have the capability to float mixed magnetite-silica grains. In hematite flotation, the most normal case is to float fully liberated quartz from hematite.
AkzoNobel collectors are used to produce high-grade concentrates for iron ore pellet production. They can also be used for the production of super-concentrates for advanced metallurgical applications.
Flotation of phosphate/apatite
The processing of phosphate ores is often a straightforward and proven technology, especially for ores that contain only phosphates and silicates. For the more complex ores where carbonate minerals are present, the situation is different.
For these types of ores it has been difficult to produce high-quality phosphate concentrates. The main reason is that the traditional fatty acid collectors not only float the calcium mineral apatite but also the other calcium minerals, calcite and dolomite.
We have made a breakthrough in this area and are the only company that can offer collectors that only float apatite without any need for depressant.
Flotation of potash
Potash is the most important source of potassium in fertilisers. Flotation is one of the major methods to upgrade the potash.
We are the world-leading supplier of collectors to the potash industry. For the direct flotation of potash, we can deliver either standard amine produced from different types of fatty acids or special formulations. We can also offer collectors for reverse flotation of salt from the potash.
For a full overview what AkzoNobel can offer to your industry we recommend you check out our brochure via the link in the contact details section below.