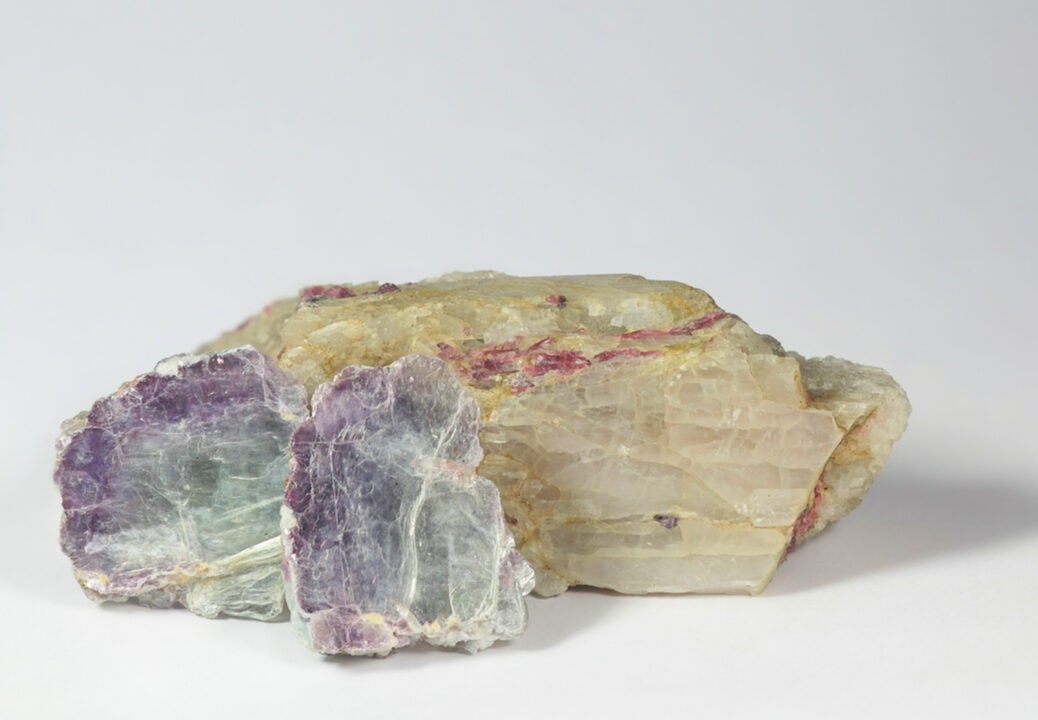 The top tweets selected are based on total engagements (likes and retweets) received on the tweets from more than 150 battery minerals experts tracked by GlobalData's Mining Influencer platform during the third quarter (Q3) of 2021.
The most popular tweets on battery minerals: Top five in Q3 2021
1.
Simon Moores' tweet on Toyota's plans to develop electric vehicle (EV) battery technology
Simon Moores, CEO of Benchmark Mineral Intelligence , a research and consultancy focused on lithium-ion battery supply chain, shared an article on automotive company Toyota Motor's plans to invest $13.5bn by 2030 to develop EV battery technology. The investment will also focus on strengthening the company's battery supply chain. Toyota aims to reduce the cost of batteries by 30% by improving the structure of battery cells and materials used.
Toyota is also leading in the development of solid-state batteries that could disrupt the EV market as they store more energy, charge quickly and are less likely to catch fire. The solid-state batteries could eventually replace the existing liquid lithium-ion batteries if proven successful. The company has hit a few roadblocks with the development of the batteries as they are expensive to manufacture and are likely to crack during use, the article detailed.
https://Twitter .com/sdmoores/status/1435160289025183745
Username: Simon Moores
Likes: 134
Retweets: 38
2. Vincent Ledoux Pedailles' tweet on battery capacity in Europe
Vincent Ledoux Pedailles, vice president of business development at metals exploration company Vulcan Energy Resources , shared an infographic on the planned lithium-ion battery capacity in Europe. Pedailles noted that more than 10,000 gigawatt hours (GWh) of lithium-ion battery capacity is planned to be developed in Europe, which is three times the size of the global market in 2020.
European battery manufacturer Italvolt plans to add 70GWh by 2024, followed by automotive company Tesla , which plans to add 40GWh by 2021, while Norway-based battery manufacturer FREYR plans to add 34GWh by 2023 and Chinese automotive company BYD plans to add 34GWh, according to the infographic.
https://Twitter .com/LedouxPedailles/status/1443182955103408133
Username: Vincent Ledoux Pedailles
Twitter handle: @LedouxPedailles
Likes: 58
Retweets: 16
3. Andrew Miller's tweet on Phillips 66 acquiring stake in Novonix
Andrew Miller, COO of Benchmark Mineral Intelligence , shared an article on US-based oil company Phillips 66 acquiring 16% interest in battery material supplier Novonix for $150m due to increasing demand for EV battery materials. Phillips 66 utilises the by-products produced from its oil refining process to manufacture carbon anodes and speciality coke that are used in manufacturing lithium-ion batteries.
Novonix specialises in the manufacture of synthetic graphite that is used to produce speciality coke. The acquisition will enable Phillips 66 to boost its anode materials capacity, which is being expanded to 10,000 tonnes (t) by 2023, by an additional 30,000t by 2025. The investment is one of several steps Phillips 66 is taking to expand its capacity to produce battery materials. The company earlier formed a partnership with Faradion , a company specialising in sodium-ion batteries, to develop anode materials for sodium-ion batteries.
https://Twitter .com/amiller_bmi/status/1424835594576875522
Username: Andrew Miller
Twitter handle: @amiller_bmi
Likes: 50
Retweets: 16
4. Trent Mell's tweet on First Cobalt's battery park concept
Trent Mell, president and CEO of battery materials company First Cobalt, shared an article on the company's plans to develop an integrated battery park at its existing battery-grade cobalt sulphate refinery being built in Ontario, Canada. The park is expected to refine and recycle cobalt and nickel into anode materials that can be used in lithium-ion batteries. The park is also expected to be environmentally sustainable and highly efficient like Harjavalta Industrial Eco-Park in Finland.
The integrated operation will enable the company to process nickel and cobalt produced from mined and recycled sources. First Cobalt is currently in discussions with the Ontario government on its battery park concept near the existing cobalt refinery, which is accessible through rail and road. The company is currently undertaking an expansion of the cobalt refinery to increase its production capacity to 25,000t a year of cobalt sulphate.
https://Twitter .com/TrentMell/status/1417167544427945992
Username: Trent Mell
Twitter handle: @TrentMell
Likes: 42
Retweets: 6
5. Howard Klein's tweet on LG Chem's plans to invest in EV battery materials production
Howard Klein, founder and partner at capital markets advisory firm RK Equity, shared an article on South Korea-based chemicals company LG Chem's plans to invest $5.2bn in the production of chemicals and battery materials used in the making of EV batteries. The company aims to diversify the production of EV battery materials used in the manufacturing of anodes, cathodes and separators.
The investment will also help the company in enabling countries and companies to reduce their dependence on China for the supply of these materials. LG plans to initially establish a cathode materials plant in South Korea with a capacity of 60,000t a year, which is expected to be increased to 260,000t by 2026. The company is also planning to form partnerships and joint ventures to expand its separators business and develop an overseas manufacturing hub, the article highlighted.
https://Twitter .com/LithiumIonBull/status/1415378213317005318
Username: Howard Klein
Twitter handle: @LithiumIonBull
Likes: 41
Retweets: 7