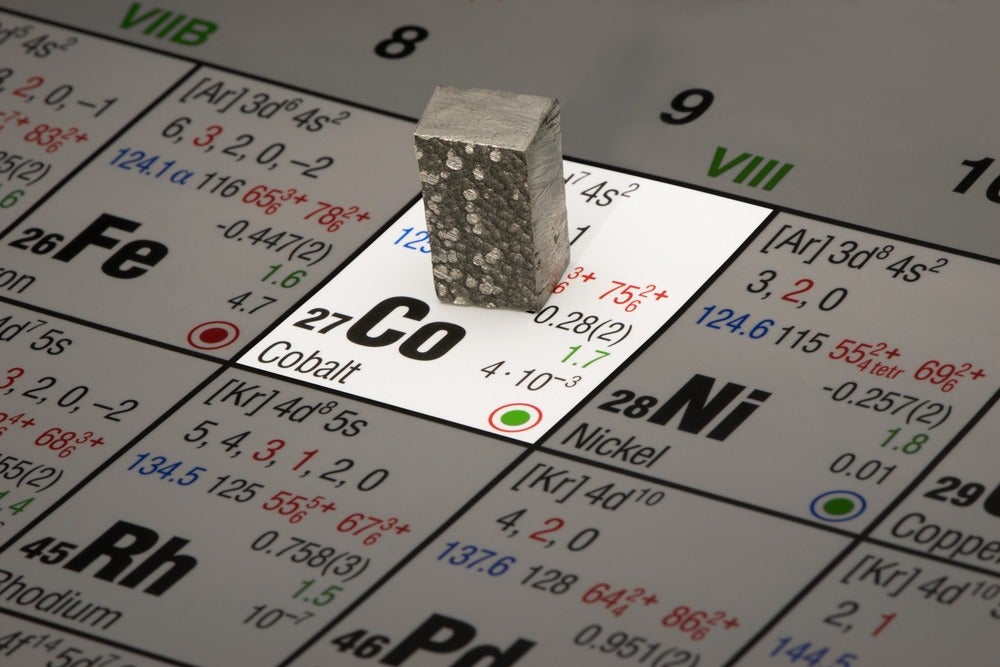 The demand for cobalt has failed to rise as expected and could stay low for the foreseeable future prompting a rethink by rare earth investors.
Money rushed into cobalt during 2018 amid expectations that electric cars and smartphones sales were climbing ever higher.
Outlook: expect low prices and volatility
But rather than see prices go up, cobalt has slumped 30% since the start of 2019, sending the share prices of companies heavily invested in its extraction downwards. Shares in Cobalt 27 fell in value by over 65% between June 2018 and 15 February 2019.
Meanwhile, Glencore, one of the world's biggest cobalt producers, recently announced cobalt supply from its subsidiary Katanga Mining would not come online until at least 2020.
While, for the time being, the market can absorb supply cutbacks without sending the price upwards again, the suggestion is that low prices are here to stay.
Cobalt investors need to play the long game
The rush to invest in cobalt was largely due to anticipated global demand for electric vehicles (EV) but this was shaken when the Chinese government announced subsidies on EV purchases would be phased out in 2020.
Given Chinese buyers account for approximately half of global EV sales, the prospect of slowing demand due to higher end-user prices has created uncertainty in the cobalt market.
While the trend is towards greater global consumption of EVs, investors should take a long-term view about the value of cobalt as the expected tipping point for EV technology nears. Such a strategy would help to avoid the potential losses that can be incurred when a market experiences significant peaks and troughs.
Use of cobalt in electric cars will decline over time
Depending on the vehicle involved, an electric car today may require between five and 10 kilograms of cobalt, but the overall the need for cobalt in batteries is generally on a downward trend and this will clearly be a drag on its price.
Tesla, the US automotive company, stated an ambition to get close to zero usage and breakthroughs such as the development of the switched-reluctance motor could soon do away with the need for rare earth materials in electric motors altogether.
While the number of products sold requiring cobalt will grow, if predictions concerning the decline in the quantity of cobalt per product needed are true, long-term investors will lose out.
Mining capacity for cobalt is somewhat higher than present demand, meaning consumption is going to have to expand considerably and be sustained for a lengthy period of time for the 2018 enthusiasm to reward investors.
If the reduction in usage per electric car does occur, the price of cobalt will experience further downward pressure despite expected growth in EV sales.