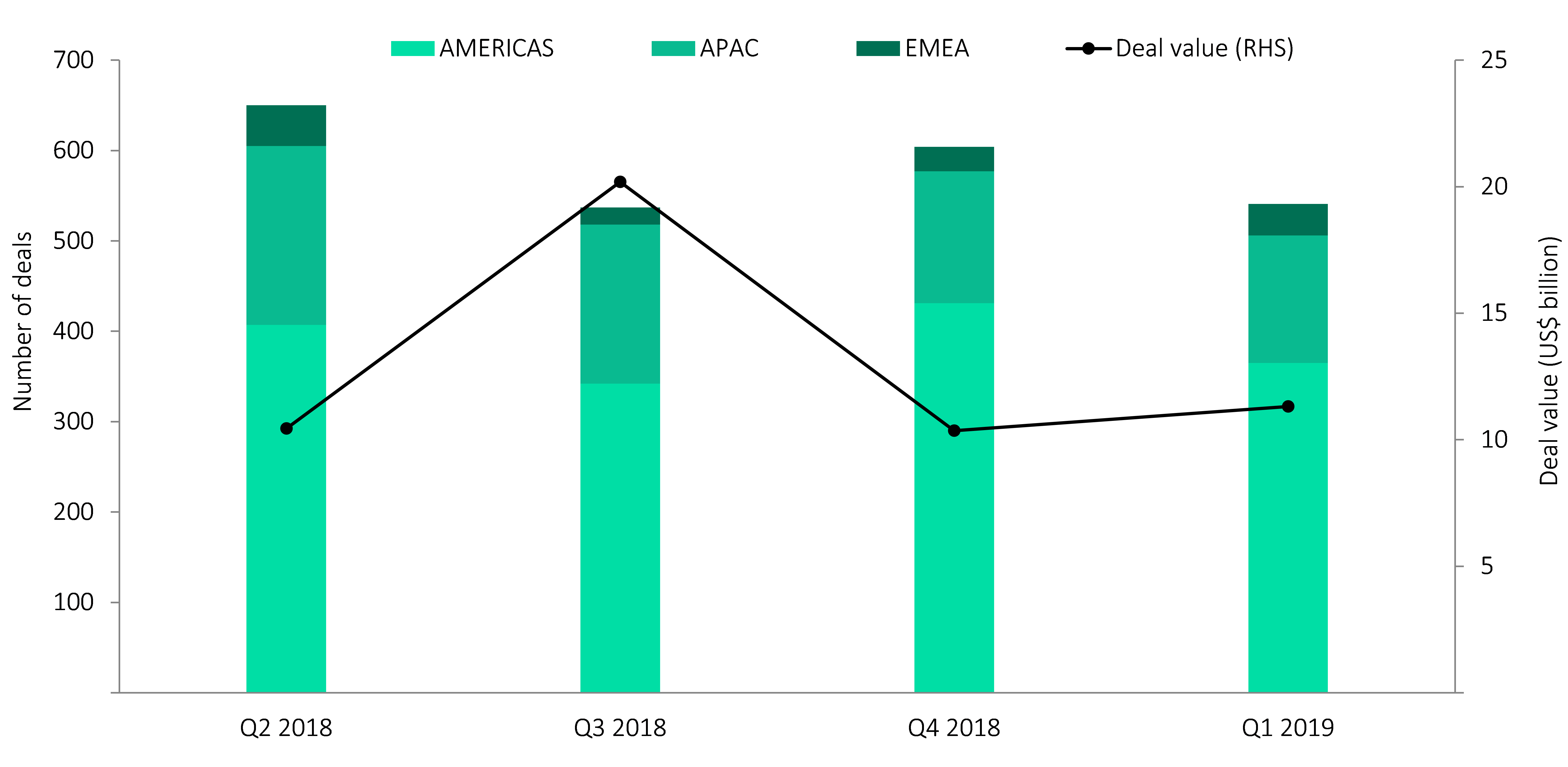 After a substantial decline in Q4 2018, the total value of capital raising deals increased to over $11bn in Q1 2019, with an increase in the value of equity offered during that quarter alongside relatively lower debt offering values.
The slowing Chinese economy alongside the ongoing China-US trade war has weighed on the completion rate of mining capital raising activities. Overall, the total volume of completed capital raising deals decreased from 378 in Q4 2018 to 273 in Q1 2019, a 27.8% decline. In contrast, however, during the same period, the number of announced deals increased from 226 to 268, an 18.6% rise.
Largest of the completed deals in Q1 2019 was the $1.3bn capital raised by Codelco by offering international bonds due in 2049. This was followed by which raised $967.28mn in a private placement of shares.
India, China, Chile, Canada, and Switzerland were the five largest countries globally in terms of deal value, accounting for 81.4% or $9.2bn of the global total. Of this, 45.3% was accounted for by deals worth over $1bn, 27.1% by deals between $500m and $1bn and the remaining 27.6% was accounted for by deals below $500m.
Number and value of mining capital raising deals, 2018–2019
Source: GlobalData, Mining Intelligence Center                                                                                                        © GlobalData