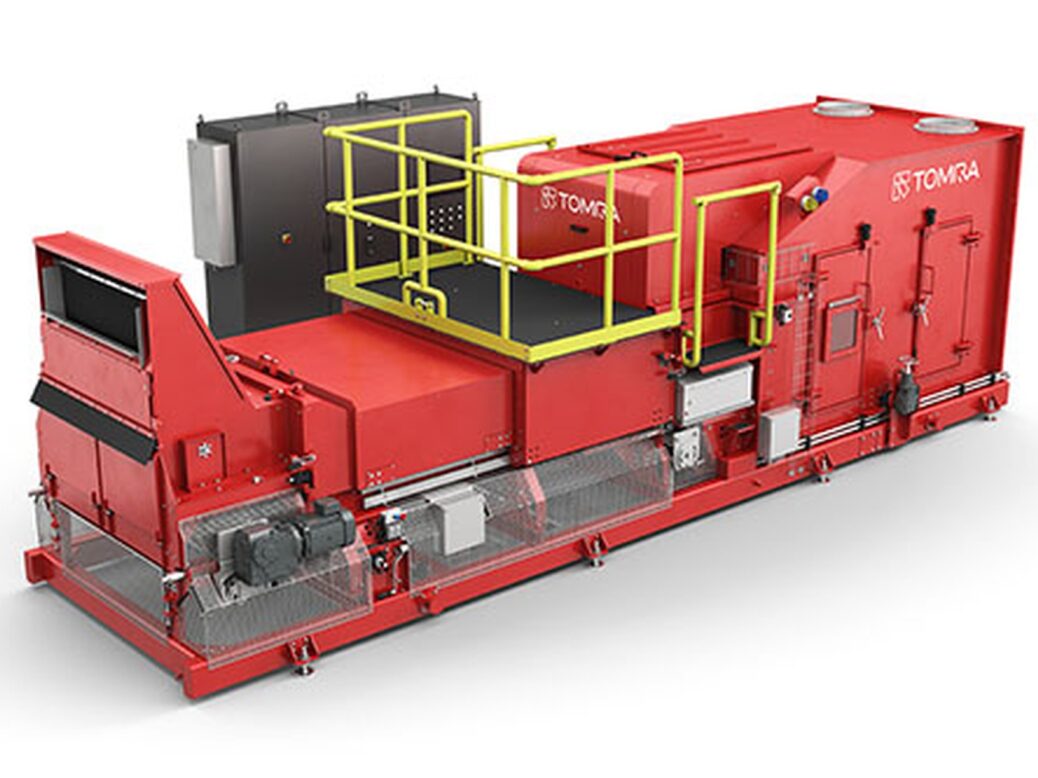 The mining industry is no stranger to technological innovation and cutting-edge practices. And while autonomous vehicles and digitalised operations headline the sector's increasing drive towards high-tech mining, many aspects of the mining process are benefitting from technological developments. One such practice is the humble work of sorting, the splitting of ore into useful minerals and waste products, a fundamental process in any mining facility.
Effective sorting is all the more important considering the state of the modern mining industry, where demand for minerals has never been higher, but the quality of ore has never been lower. A report published in 2016 argued that the average ore grade in the world's copper mines had fallen by around 25% in just a decade, highlighting the importance of sorting and processing in order to maximise productivity from increasingly wasteful ore bodies.
Indeed, the same report noted that the total energy consumption of these copper mines had increased by 46% over the same 10 years, compared to a production increase of just 30%. This again demonstrates how mines are under increasing pressure to deliver products and profits just to offset their own production costs, never mind turn a profit.
One of the companies to have tackled this issue is South African firm Tomra Mining, which has developed a sensor-based approach to mineral sorting and aims to bring increased efficiency to the increasingly important sorting process.
Sensors in action
Tomra's sensors are used at the Renison tin mine in Tasmania, the only major tin project in the country, which boasts an annual mining production of around one million tonnes. The company deployed its XRT 1200 sensors at the project in 2018, which had historically targeted low-grade ores. This made it an ideal environment to deploy the sensors, and its work led to an immediate "paradigm shift," according to Ben Wraith, principal project metallurgist at the Bluestone Mines Tasmania Joint Venture (BMTJV), which holds a 50% stake in the mine.
"[The idea moved] away from targeting low reject grades, towards sorting as aggressively as possible, moving from a tin recovery-based operating strategy to a mass reduction one," said Wraith in a press release. "We are getting 20%-25% mass reduction, so 75%-80% of the materials are going into the wet plant, and we are still achieving 97%-98% tin recovery overall across the crushing circuit."
PQ: "It is a very robust and consistent detecting system that enables high reliability and availability during operation."
This shift in focus has yielded results for the Renison mine. According to Wraith, the mine's run of mine throughput has increased by 15%-20% since adopting the sensors, and the increase in total tin production has caused the cost of processing to fall by almost 10%.
The sensors have also proved particularly effective considering the environmental conditions in which they have been deployed. With the local area boasting an annual rainfall of over 3,000mm, and high levels of acid in the mine's processing water, there were several external obstacles to using other forms of sensors that Tomra's solutions have sidestepped.
"XRT sensing is a very robust sensing technique," explains Albert du Preez, head of Tomra Mining. "The surface quality, with respect to both dust and moisture, does not affect the quality of the particle images generated by the XRT sensors. It is a very robust and consistent detecting system that enables high reliability and availability during operation."
Reliability and flexibility
The benefits of the XRT sensors are not unique to Tasmania, however, and du Preez was eager to point out that the use of sensors, rather than older technologies, means the system can be deployed in a range of environments.
"The XRT sorters can operate in all processing facilities where standard minerals processing equipment is used," says du Preez. "Tomra has operating installations in Peru at 4,500m up above sea level, in Alaska where operating conditions sometimes reach temperatures of –30o Celsius, in Tasmania with high humidity levels, and in very remote applications in Angola and Sierra Leone."
PQ: "Tomra has operating installations in Peru at 4,500 metres up above sea level, in Alaska where operating conditions sometimes reach temperatures of -30oCelsius."
Tomra's use of sensors offers benefits beyond other forms of sorting, which have been used in the mining industry for years and are more established industrial processes. A 2010 paper published by the University of British Colombia found that the use of x-ray fluorescence (XRF) sensors can be impeded by the proximity of the sensors to the ore itself, with many sensors placed in excavator buckets, exposing them to what author Preetham Nayak calls "harsh mining conditions".
Similarly, sorting by colour, an older process, has its own inherent challenges. An even earlier paper, this one published by the Luleå University of Technology in 2003, notes that regardless of the quality of camera technologies, there remains a distinct possibility of ore being darkened or dirtied by mud and industrial processes, rendering the separation of lightly-coloured ore from dark ore almost impossible.
"Other sorting solutions might use other sensing techniques like colour, XRF, or laser and those are things which are all, to some extent, dependent on the properties of the surface of a particle, while XRT isn't," continues du Preez.
Adopting new processes
Of course, questions remain as to why Tomra's technology has not been adopted at mine sites around the world. While the mining industry is more receptive to change and innovation than other industrial sectors, such as the oil and gas industry, it is still hesitant to shift from established practices to unproven, up-and-coming solutions. For instance, between 1996 and 2011, 49 mines were fitted with XRF sensors, a significantly higher number than the single mine to use Tomra's XRT sensors.
Similarly, the inherent complexity of mining – which involves exploration, excavation, sorting, processing, and transportation – means that updating or altering a single process can have a knock-on effect on other aspects of the supply chain. Adopting more XRT sensors is not simply about replacing one reader with another, but can involve altering an entire mine's suite of operations to fit the new process.
Yet both Tomra and BMTJV have acknowledged the opportunity of this complexity to work in a more collaborative way and engage with a number of actors to modernise the entire mining supply chain.
PQ: "Tomra sorters have proven themselves over many years and are by now a well proven technology."
"Tomra has been working with the site maintenance team to tailor solutions to our operating environment, which has been invaluable," said Wraith in a press release.
"Tomra supported me through site visits, which included equipment inspections, site-based training of our personnel, and an openness to continually improving the technology and fine tune it to our site-specific requirements. They assisted the site with troubleshooting, optimisation, discussing the nuts and bolts of the issues as they arose and finding a solution that works."
Tomra will be hoping that its work at Renison can set not only a precedent for new technologies in mining, but new, more collaborative ways of working.
"XRT sorters are a very reliable and consistent unit process in the processing facilities," says du Preez. "Tomra sorters have proven themselves over many years and are by now a well proven technology. The initial perceived risk of using Tomra sensor-based sorting in a minerals processing plant has by now been shown to not be true.
"Sensor-based sorting can be good for ESG matters, as well as the profitability of the operations. The conceptual development of a relevant process design should include sensor-based sorting as a standard option to be evaluated like all other more traditional unit processes like crushing, milling, dense media separation, and flotation."
Free Report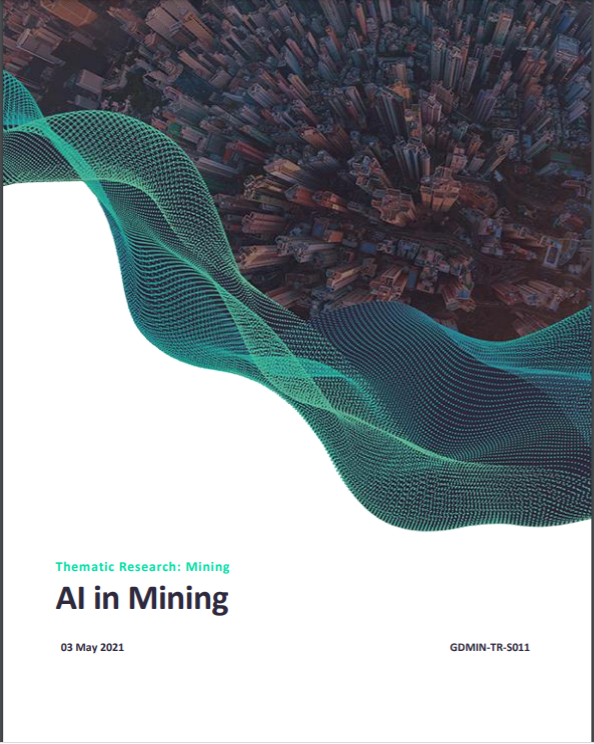 How is AI impacting the future of Mining?
The mining industry is under more pressure than ever to increase efficiency. There is also a strong focus on ensuring safety and sustainability within mines. AI can address many of these challenges and inefficiencies through several key technologies in the value chain, including computer vision, smart robots, data science, and machine learning. GlobalData's AI in Mining Thematic Research report provides you with an in-depth lens into the impact of artificial intelligence on the industry. We highlight both the challenges and opportunities associated with the innovative technology now, and in the future. Our report also covers:
Major players and companies
Market size and growth forecasts
Case studies
Sector scorecard
Mining firms are expected to spend $218m on AI platforms worldwide by 2024. This is up from $76m in 2019, representing a CAGR of 23.4%. Ensure your company is proactive in adapting strategies and processes to help you remain competitive. Download the full report to get ahead of the competition.
by GlobalData