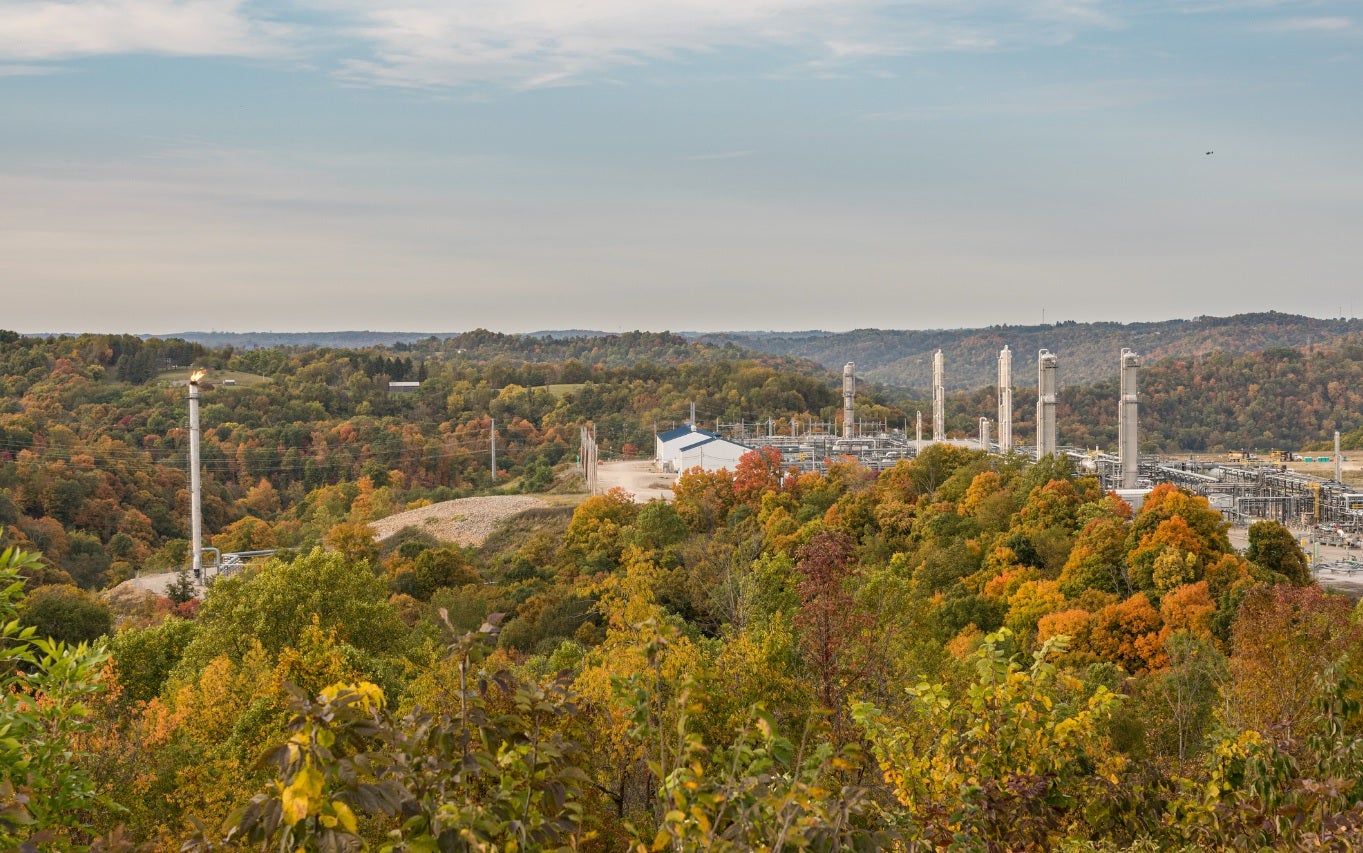 After numerous presidential promises to the mining industry over the past decade, the decline in US coal consumption now seems inevitable: projections show that coal energy dependence will drop below 10% by 2025.
While Barack Obama and Donald Trump's presidential terms were focused on the stability of American mining jobs and modest energy transition initiatives, Biden's initial days in office have seen new infrastructure projects and the rejoining of the Paris Agreement.
In light of this administration's energy ambitions, we delve into the impact that such changes might have on town and city regions that have historically been built around the coal industry.
History and background
By setting out to cut carbon pollution from power plants by 30% from 2005 levels by 2030, Obama became the first president to turn his gaze to carbon dioxide emissions and their impact on climate change.
While these developments sparked hopes for a global deal to end climate change, Trump's administration was quick to scrap the Obama-era regulations on coal emissions. Instead, his leadership led to a new greenhouse gas emissions plan, in August 2018, to boost output from coal-fired power plants.
Trump's proposal, put together by the Environmental Protection Agency, disregarded Obama's climate change policy and replaced it with a system that appointed responsibility to individual states to decide how to make their power plants more efficient.
How well do you really know your competitors?
Access the most comprehensive Company Profiles on the market, powered by GlobalData. Save hours of research. Gain competitive edge.
Company Profile – free sample
Thank you!
Your download email will arrive shortly
Not ready to buy yet? Download a free sample
We are confident about the unique quality of our Company Profiles. However, we want you to make the most beneficial decision for your business, so we offer a free sample that you can download by submitting the below form
By GlobalData
Paired with his environmentally progressive pledges, President Obama offered some industry support through several coal mining expansions in western states. President Trump, meanwhile, rolled back his predecessor's Clean Power Plan and withdrew the US from the 2015 Paris Agreement while eyeing amplified US coal production.
"In the face of steady decline since 2000, the US mining industry has been a valuable political football as former presidents looked to safeguard American jobs in coal-heavy regions," says James Hannan, intelligence analyst at strategic risk consultancy Sibylline Threat.
"However, both administrations failed to focus on transitioning the coal mining industry and its workforce towards more popular energy sources. This comes as the IEA expects US reliance on coal to [see] a 17% decline since the turn of the century, as consumers shift to renewables and natural gas," he adds.
The struggle of local residents
As numerous administrations have tried to address the issues of mainly coal regions and help them strengthen their economies, many communities still remain on the brink with little options for job security or a way of making a living.
Some of the worst hit areas are situated in the Appalachian region of Kentucky, with regions such as Cumberland, Benham, Lynch, Hazard, particularly drowning in poverty. Other areas with similar coal communities include parts of Alabama, Maryland, Ohio, Pennsylvania, Tennessee, Virginia, West Virginia, Arkansas, Illinois, Indiana, Kansas, Louisiana, Mississippi, Missouri, Oklahoma, Texas, Alaska, Arizona, and Colorado.
In several of these places, unemployment is among the highest in the country, which leads to an outward migration, turning numerous regions into ghost towns.
When it comes to bridging this gap of job insecurity and creating opportunities in disadvantaged regions, President Biden has made a promise to assure residents that his energy and climate plan, which has sustainability at heart, will also help create better-paying job roles.
In this initial days in office, Biden signed an executive order on climate change that also promised a fresh focus on economic development in communities that have been reliant on coal mining and power plants.
A committee was also appointed to create a strategy on how to approach the problem, as the president was quoted saying: "We're never going to forget the men and women who dug the coal and built the nation… We're going to do right by them."
Based on the fragile state of local communities living in those areas at a time of transition away from coal, the success of this administration might be dependent on the way it influences the livelihood opportunities of these residents. With tools such as federal help, retraining programmes, schemes to retain young talent in the region, and perhaps the development of new cleaner energy sources in those areas, there might be some hope for local revival.
Ronald Eller, professor of history, emeritus, at the University of Kentucky told The New York Times that federal programmes "improved the quality of life for many in the middle class but most of your services, your food stores, your health services, and all kinds of things became concentrated in those select growth centres at the expense of those more removed, rural areas".
While presidents following Lyndon Johnson have offered some job training programs, Eller said that their weakness has laid in the recruitment of outside industry and a model that has consolidated power in the hands of very few companies and public officials.
Biden's legacy
With President Biden emphasising the necessity to shift to renewables and natural gas, the newly-proposed American Jobs Plan (AJP) could offer coal mining communities vital short-to-medium term support while also encouraging industry transition.
This infrastructure investment, combined with the US's pandemic recovery efforts, are expected to boost short-term coal by 8%, to 552 million short tons in 2021, which will provide some recovery for disadvantaged regions.
With his active but still mediating approach, Biden might be able to appeal to a larger proportion of communities, joining the efforts of environmentalists while also acknowledging a steady shift.
"Unlike previous administrations, President Biden offers a more balanced approach, providing short-term support to the coal mining industry while maintaining an aggressive set of climate objectives and clean energy initiatives. The success of Biden's approach is largely contingent on passing the administration's AJP, an ambitious infrastructure project backed by major coal mining unions and environmental groups alike," Hannan says.
It seems like this middle ground attitude, which the American Jobs Plan reinforces, could better support the mining industry's push to enhance carbon capture capabilities, hire workers to formally close abandoned mines, and provide proposals to update steel-heavy infrastructure, which will likely temporarily boost coal output.
The best of both worlds
The AJP is also focused on improving living standards among mining communities through the expansion of broadband services in rural regions, including Appalachia.
"At the same time, Biden is embracing the renewable energy revolution, re-joining multilateral initiatives and setting climate change as a top policy topic for his first term.
"However, the phased transition approach, maintaining vital short-to-medium term economic support for American mining communities, provides an opportunity for a more seamless shift to sustainable energy production, helping to mitigate job loss and community disruption," Hannan adds.
John Kerry, US climate change envoy, told the BBC's Newsnight programme as part of his UK visit in early May that: "The marketplace has made a decision that coal is not the future."
"All over the world, people have made a decision to move to cleaner fuel than coal, which is the dirtiest fuel in the world. In America and elsewhere… most banks will tell you 'we're not going to fund a new coal plant'," he added.
With a clear drive to decarbonise the energy industry quicker than previous leaders have pledged, Biden's administration is making some bold steps in this direction, while trying to respect coal communities and ensure that their efforts over the years have not been forgotten. Whether this new type of leadership will indeed manage to offer the best of both worlds or it will break promises instead remains to be seen.