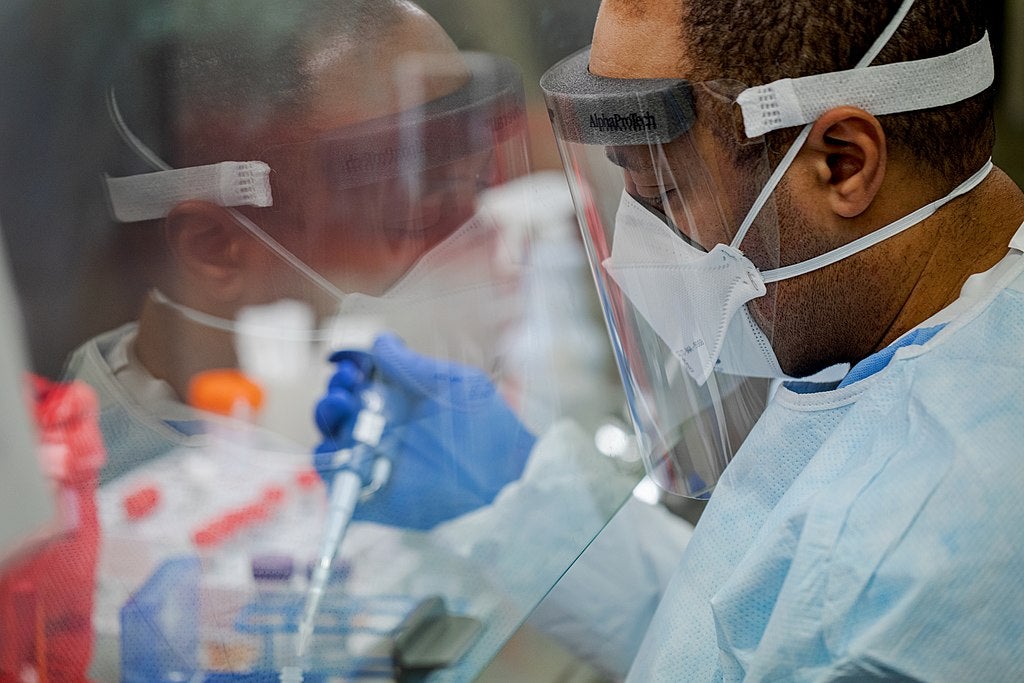 The Minerals Council has widely ensured that the industry's Covid-19 testing approach has been more rigorous than many other industries and has also enhanced testing in surrounding communities.
In statistics released by the council last week, the South African mining industry had 450,721 employees, of whom 348,637 have been screened.
The Minerals Council steps up its Covid-19 approach
The council has recognised from experience elsewhere in the world that testing is an important tool in understanding the progress of the disease and in its management, and that testing resources were likely to be constrained.
For this reason, the Minerals Council has led a process to understand testing approaches and capacity and has worked closely with member mining companies to help align the industry with testing protocols from the National Institute for Communicable Diseases and The Department of Health .
In its efforts to help prevent a big outbreak in the country, the council opted for a risk-based approach that has been more rigorous than many other industries, according to Charmane Russell, communications head of the Minerals Council.
"A very important driver for our approach was to ensure that companies were able to access testing capacity when they needed it and where they needed it. To this end, the Minerals Council engaged with a wide range of testing laboratories to establish capacity and ensure access to expanded capacity. We are confident that this approach has made a very substantial difference, not only in ensuring greater testing capacity for mining employees, but more broadly in South Africa," she said.
In order to build upon its existing work, the Minerals Council has published two behavioural field guides aimed at healthy and safe behaviours within the work environment and reinforcing behaviours that support healthy and safe ways of working in the context of Covid-19.
In one of its most recent updates, the council published the 'Within the Mine Gate Field Guide' which focuses particularly on collaborative ventures in upscaling testing capacity by exploring partnerships with companies with existing lab setups, accreditation of laboratories, and health and wellness strategies.
South Africa mining collaborations helping to stop the outbreak
As the Covid-19 pandemic has presented the South African mining industry with many challenges, it has also provided opportunities for mining companies to collaborate with each other and their stakeholders to make a difference in mining-affected areas.
Russel says: "Specific examples where companies have collaborated in terms of testing include collaboration between Seriti and Exxaro, where the two companies collaborated on testing in their areas of operation; collaboration between Gold Fields and the Council for Scientific and Industrial Research on testing capacity; and collaboration between Northam Platinum and Glencore Alloys with Ndlovu laboratories to deliver testing capacity to communities."
Another example is Anglo American 's large-scale testing programme, which many Minerals Council member companies have also supported.
Some of these initiatives include the provision of hospitals and medical facilities; isolation and quarantine facilities; extensive community support and outreach programmes; and contributions to the Solidarity Fund and others.
"A project that lies very close to the heart of the Minerals Council is the oxygen relief initiative which has been implemented in the Eastern Cape.
"This initiative was undertaken by the Minerals Council and supported by 13 member companies to provide much-needed oxygen to the Eastern Cape, a mining-affected province without mines where, historically, many employees were drawn from over many decades," Russel adds.
As part of this initiative, the following companies have contributed R4.7m towards oxygen and oxygen-related products for the Eastern Cape: African Rainbow Minerals , Anglo American (representing De Beers, Kumba Iron Ore , Anglo American Coal , and Anglo American Platinum ), AngloGold Ashanti , Exxaro, Fraser Alexander , Glencore Alloys, Gold Fields, Harmony , Impala Platinum , Northam Platinum, Royal Bafokeng Platinum , Seriti, and Sibanye-Stillwater.
As of September 7 2020, the number of confirmed cases of Covid-19 on a single day in South Africa was 1,633, indicating a decreasing number of infections compared to previous weeks, according to Statista .