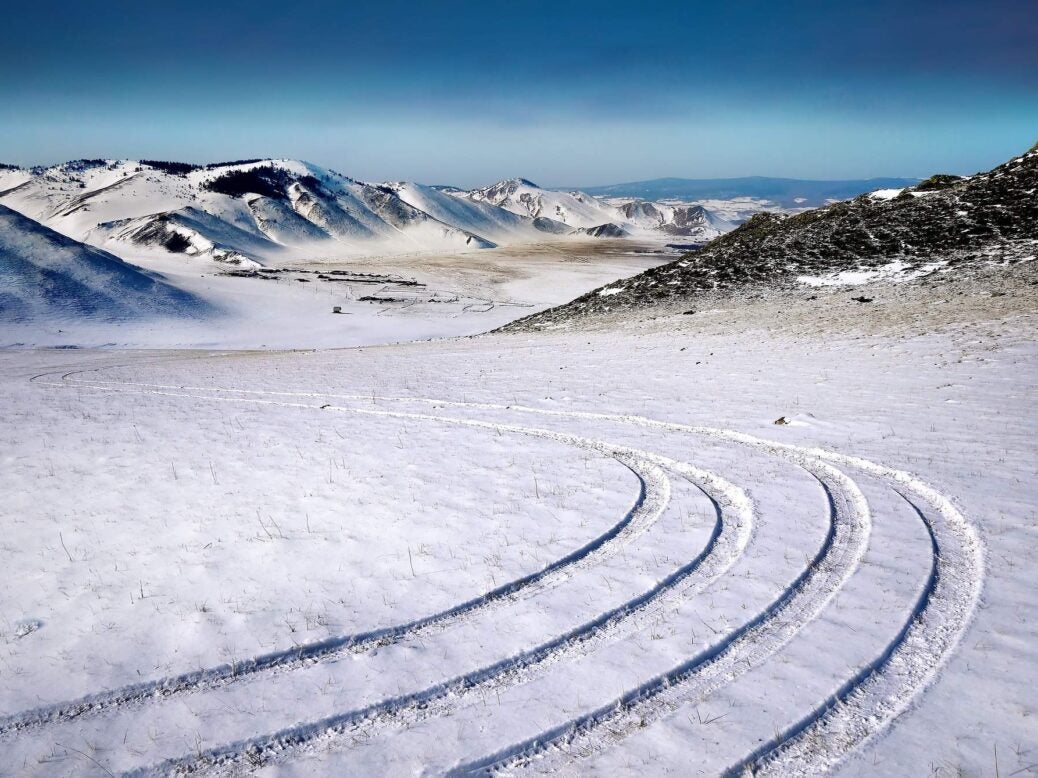 Siberia, in the north of Russia, is one of the coldest, harshest places on earth. Famed for its inhospitable climate, it is also mineral-wealthy and unexploited – a true frontier region. Although it has attracted mining companies for decades, the challenging landscape and conditions have meant they have only just begun to scratch the surface of the area's potential.
This could now be changing; as climate change leads to warmer temperatures, ice and permafrost are melting and potentially easing the mining process. The mining sector is the second biggest contributor to GDP in Russia, and is expected to continue to play an important role in its economy.
Mining in Siberia grew exponentially during the 20th century, as successive governments and leaders sought to take advantage of it. "The Siberian region is rich in minerals including coal, gold, diamond and iron ore," says Globaldata analyst Alok Shukla. "Coal is largely extracted from Kemerovo, Krasnoyarsk Krai, Sakha (Yakutia), Republic of Khakassia, and Irkutsk Oblast. Gold originates mainly from Krasnoyarsk Krai and Irkutsk Oblast."
Russia is responsible for 7% of global aluminium production, and 95% of this takes place in Siberia. It is home to Russia's largest coal mine, the Arshanovsky pit in the Khakassia Republic which opened in 2015. When at full capacity it is expected to produce 10 million tonnes of coal, and there are already plans to expand it further. Siberia and the Far East also hold 84% of Russia's known gold reserves.
The mines operating in Siberia currently face some of the harshest conditions in the world. Canadian company Kinross's Kupol Gold Mine in the Chukotka region of northeast Russia is 100 miles from the nearest town and for most of the year it is only accessible by air. Between November and April, a 220-mile ice road is opened that allows all of the supplies for the year for its 1,000 workers to be transported to the compound.
But much remains unexplored or inaccessible in Siberia still, leaving the true mineral wealth of the region uncertain. In 2016, a mineral was discovered in Siberia unlike any ever found naturally occurring on earth. Instead it appears to be similar to lab-grown metal-organic frameworks. Such discoveries highlight the potential of a region so long hidden under ice and thick forests.
Siberian mining is heating up
The effects of climate change are being felt around the world, and are particularly evident in the frozen north of the world. This can be seen in the rate at which Arctic sea ice is shrinking annually and is also being seen in mining operations in Canada, where work has been hampered by the melting of ice roads previously relied on for transportation.
Siberia is one of the coldest places on earth, with temperatures dropping as low as -60°C in the winter. But here too, warmer temperatures have begun to affect the landscape. Forest fires, which annually sweep the boreal forest and tundra to the south of Siberia, burned at a rate unheard of for 10,000 years in 2017. NASA assessments of the area show that there the temperature has been 7°F above average.
In eastern Siberia, the Batagiaka crater is expanding at an unprecedented rate as the permafrost melts. Known as the 'doorway to hell,' the Batagiaka crater is the largest of many such caverns in Siberia. As the permafrost melts and the trees burn, carbon locked away in both is released into the atmosphere, helping to speed global warming.
The landscape is changing and presenting new opportunities as well as challenges. In the oil and gas industry, the melting of Arctic ice has opened areas which were previously inaccessible or too treacherous for operations. A similar pattern may be found in mining, with less snow and ice in areas such as Siberia potentially easing aspects such as transport, extraction and recruitment.
Accessibility and improvements in the working conditions caused by climate change may already be affecting mining in Siberia. "There are over 220 operating mines as of 2017, 44% higher compared to the total number of mines in the year 2000," says Shukla.
This trend seems set to continue; with conditions easing many companies are likely to reassess the risks and rewards of the area. "Siberia has a lot of mining potential," confirms Shukla. "There are over 25 mineral deposits currently having a life of over 20 years and 30 deposits having a life of over 30 years; [there are] approximately 10 deposits that can produce for another 40 years and three deposits having a life extending for another 70 years."
Political sanctions and workforce troubles
Siberia remains challenging for a number of reasons.  Despite warming temperatures it remains a cold and distant place, unattractive for many companies and workers.
"Primary activity in Siberia will continue to be mining or extraction of natural resources," says Shukla.  "However, decreasing labour forces may be alarming and lead to a shortage of skilled work force for the industry."
Under Soviet leader Joseph Stalin, there was a great expansion into Siberia, building entire cities, towns and gulags in the area. Many of these were centred around mines and mineral exploration, such as the town of Oymyakon, a former gulag where gold is still mined today.
But many of these towns fell into disrepair following the collapse of the Soviet Union and the country's subsequent economic struggles. With little in these towns apart from the mines and as deposits dwindle, inhabitants leave for new opportunities in cities, leaving behind them ghost towns such as Kadykchan.
The isolation of Siberian mines makes them hard places to live and work and there is unlikely to be a local workforce a new project might rely on. Therefore for an expansion of the industry throughout Siberia to be successful, workers must be taken into account. Mines such as the Kupol Gold Mine are well aware of this, and provide facilities like a gym, a café and a library. Workers stay on site for two months, working 12 hours a day, before having two months off, a system which has been broadly successful. As such, despite the extreme conditions and distance, workers have travelled from as far away as Brazil to work at the complex.
Should greater mineral exploration be facilitated by warming conditions, companies operating in Siberia must still find export markets. Gold, diamonds and iron remain relatively strong, but this could be irrelevant if tensions between Russia, Europe and the US do not alleviate.
Russia is currently subject to US sanctions imposed in 2017, initially intended to allow the US to "continue to uphold and seek unity with European and other key partners on sanctions implemented against the Russian Federation, which have been effective and instrumental in countering Russian aggression in Ukraine," according to a House of Representatives bill.
These sanctions were further expanded in 2018, due to the "destabilising activities" of President Vladimir Putin's inner circle. These included 12 energy and mining companies, including   aluminium and hydropower conglomerate EN+, which dropped 42% following the announcement.
These sanctions have the potential to dampen mining prospects in Siberia, with investors and foreign companies hesitant to commit to the region.
The vast mineral resources of Siberia are likely to win out eventually. As the land becomes more accessible, it seems likely we'll see a greater influx of mining operations taking on the Siberian wilderness, especially given the successes seen in the area over the past decade, such as the Kupol mine.
"The majority of Russia's natural resources are located in Siberian region," says Shukla. "Exploiting the region for new deposits and advancing potential deposits towards production will be a beneficial scenario for the Russian economy in the years to come."