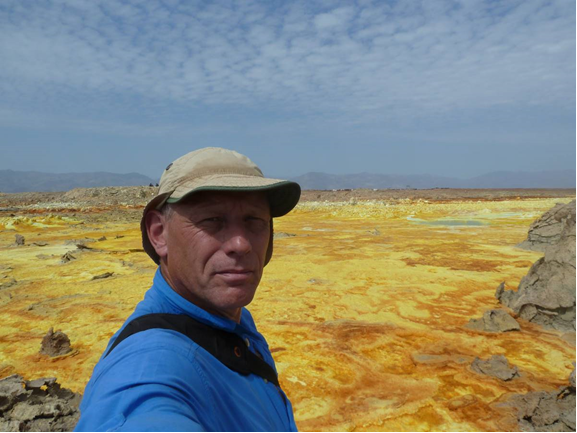 Mine exploration company Erris Resources added another project to its portfolio in January 2020 – the Loch Tay Gold Project, which covers an area of more than 90 square miles, including the Dunan and Glen Almond areas in Perthshire, Scotland. The company is now preparing for initial drill-testing of the site.
As the project is located in a well-mineralised district, the operator is targeting approximately 250,000 ounces of gold, following successful sampling and once lockdown restrictions brought about by the Covid-19 pandemic in Scotland have been removed.
Erris Resources CEO David Hall explains the scope of the project and how they have benefited from their partnership with junior exploration firm GreenOre.
Yoana Cholteeva (YC): Could you tell me a bit more about the planned development of the Loch Tay Gold Project in Scotland?
David Hall (DH): Once the existing restrictions have been lifted, and we hope that will be fairly shortly in Scotland, we will get back in the field with detailed geological mapping, further rock sampling, and a soil sampling grid over poorly exposed areas, aiming to define drill targets in the area.
At the same time, the licence area is large and we are looking to expand the programme with new exploration within the license, targeting 280km2 of land – those are the short-term development plans for the project.
YC: What's the potential of the Dunan and Glen Almond areas you have focussed on?
DH: The project is still at an early stage, but there is a large mineralised gold plus silver plus base metals system. The Grampian Gold Belt is emerging as a new gold area and we have known deposits ranging from Cononish with 300,000oz to Curraghinalt with greater than 3,000,000oz, so the potential is there for a gold deposit within this large range.
YC: Could you tell me a bit more about your partnership with GreenOre?
DH: It's a simple option leading to joint venture agreement – Erris can earn up to 80% of the licence by defining 250,000oz gold resource within four years. There is no funding commitment, so we can move as fast as we want. Of course, with the extra funding we can advance the work once restrictions are lifted. GreenOre has also supplied us with their local geologist, which allows us to build up on the excellent relationships they have established in the area.
YC: How do the Covid-19 restrictions put in place during the pandemic impact your planning and development process?
DH: We suspended field work back in March, but what lockdown has allowed us to do is look down and catch up with all the data. We've been able to review the information we gathered from our exploration, including extensive geochemical data and structure, and also undertake literature research and studies of the Grampian gold belt. We're glad we've put that time into a very good use.
When you're working in the field, walking around the mountains, social distancing is easy to apply, and we would hope that once we get to the fields, we will be able to move very quickly. We'll probably rent a house to use as base office accommodation; of course, while following advice, practising relevant social distancing, and reviewing health requirements.
YC: How does the Loch Tay Gold Project compare to other projects you've worked on in the past?
DH: I have been lucky to work in many countries and in many of the major gold belts. The Loch Tay project within the so-called Grampian Gold Belt is only now getting the attention it deserves. We already have one world class gold project in Curraghinalt – measured and indicated resources of 6.35Mt averaging 15 g/t Au – for just over 3 million ounces. There is abundant evidence of gold throughout the region and the lack of discoveries to date is probably a result of lack of exploration, rather than not being present.
YC: What particular challenges do you think you might encounter in the process?
DH: Some challenges in developing mines are permissions and social licences to operate, but we are in an area where not just one, but two mines have been permitted – Cononish within the Loch Lomond and Trossochs National Park and Duntanlich baryte mine near Aberfeldy, developed by a company that is part of Schlumberger, a large oil services firm. So, there is already an understanding of mining and its benefits within the community.
The concept of social licensing is very important and that starts when we begin exploration. The real challenge right now, however, is to make that major discovery, then we can move forward from there.