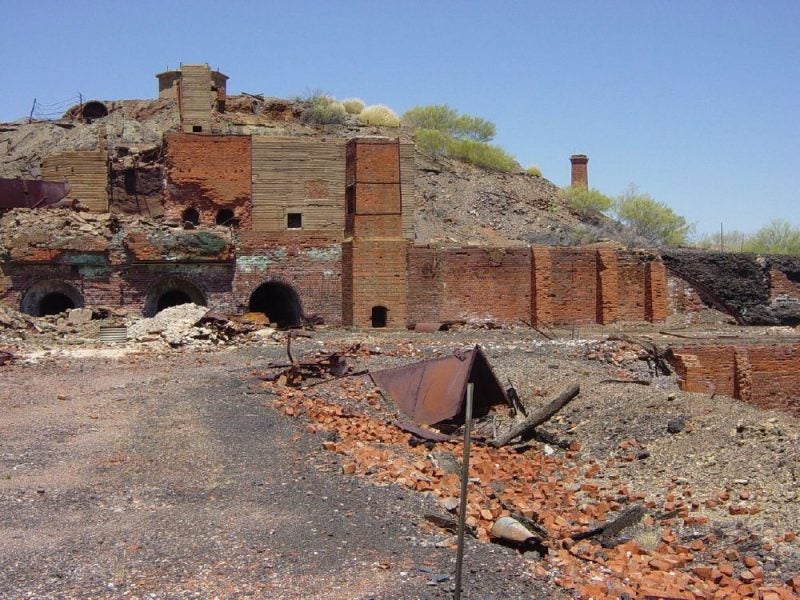 Australia boasts some of the world's richest mineral deposits, with over 60 billion tonnes of coal and a further 21.9 billion tonnes of iron ore. This natural abundance has fuelled a mining industry that is consistently one of the country's most profitable and productive sectors, both domestically and internationally: coal power alone provides close to two-thirds of the country's electricity, while Australia was the world's fourth-largest producer of the resource in 2016.
This historic productivity has also ensured that mining remains a politically-charged issue; parties across the political spectrum can ill afford to ignore the needs of the mining sector, as doing so would abandon the millions of people who rely on the industry for employment. As a result, mining lobbyists can wield significant influence. Indeed this year's "climate change election" saw a surprise victory for the pro-mining Liberal-led coalition, highlighting the close relationship between the mining lobby and political power in Australia.
The northern state of Queensland, in particular, epitomises this bond. Home to the beleaguered Carmichael coal project, the state's leaders are perhaps closer to the mining industry than in any other part of the country. In response to this relationship, the Grattan Institute, a think tank based in Australia, produced a report entitled "Who's in the room? Access and influence in Australian politics," which profiles the role of mining lobbyists in Queensland and across Australia, and aims to determine whether these groups wield undue influence, and what can be done to curb their growing political power.
Lobbyists wielding significant influence
"The mining industry is particularly active in lobbying Australian state and federal governments," said Kate Griffiths, a senior associate at the Grattan Institute and one of the report's authors. "Our research shows that businesses with the most to win or lose from government decisions get more meetings with senior ministers, make the most use of commercial lobbyists, and donate much more to political parties than might be expected, given their relative economic contribution."
Mining lobbying groups are particularly prominent in Queensland, where the industry is empowered to push for greater political influence by its significant contribution to the state economy. Griffiths called mining "the single largest industry in Queensland, representing 11% of the Queensland economy.
"But lobbyists for the mining industry still punch well above their weight, representing about 20% of all lobbying contacts with state government officials."
How well do you really know your competitors?
Access the most comprehensive Company Profiles on the market, powered by GlobalData. Save hours of research. Gain competitive edge.
Company Profile – free sample
Thank you!
Your download email will arrive shortly
Not ready to buy yet? Download a free sample
We are confident about the unique quality of our Company Profiles. However, we want you to make the most beneficial decision for your business, so we offer a free sample that you can download by submitting the below form
By GlobalData
This influence is compounded by a lobbying regulatory framework which Griffiths called "very weak when compared to countries like Canada and the UK." The report highlights data from the Centre for Public Integrity, which complied an index on the strength of lobbying regulations based on disclosure rules in a number of countries, and found that Australia had a weaker lobbying framework than the US, Canada, Hungary, Lithuania and Taiwan.
As a result, the energy sector has made considerable pushes for political influence during times of political upheaval, especially elections; a report from the Select Committee into the Political Influence of Donations found that donations to the major parties reached A$4m around the 2010 election, before tapering off to around A$1m a year alongside later debates, such as the controversy around the permitting of the Carmichael coal mine
In addition to a federal election, 2010 also saw a major victory for mining lobbyists against attempts to tax the sector. The industry successfully campaigned against a new 40% tax rate above the government bond figure for all mining companies, spending A$22m on an advertising campaign to oppose the tax, and eventually negotiating a new tax rate with the government that would cost the state around A$60bn in lost revenue. While this agreement was ultimately repealed by the government in 2014, the episode demonstrated the unusual influence of mining lobbyists, and has inspired a number of similar protests in other industries, with the Grattan Institute naming a further six examples, from sectors as varied as education and property, of lobbyists launching "mining tax-style campaigns".
Excessive lobbying undermines democracy and the environment
The aggressive influence of the mining sector also takes advantage of a legal system that is "vulnerable to policy capture," according to the Grattan Institute, the phenomenon where lobbyists and interested parties can wield de facto political power through donations to and influence over political parties. The group claims that failures in investigative journalism and "the politicisation of the public service" have contributed to a political climate that is deeply partisan, and where members of the public are often not kept informed of developments in a balanced fashion.
The institute also refers to a telephone poll conducted, which found that 56% of respondents had "personally witnessed or suspected" a government official making a decision in favour of an external donor or supporter at least once or twice, with this figure rising to 63% among respondents who had worked in government.
"This is an entrenched issue in Australian politics," said Griffiths. "Our research showed that since 1990, more than a quarter of former federal ministers or assistant ministers have taken up roles with special interests after political life. Former government officials also make up a large and growing share of commercial lobbyists at the federal level."
This culture has further empowered mining lobbying projects. Coal miner Adani secured the support for former Queensland secretary Cameron Milner and former premier Rob Borbidge, members of the Labor and National parties respectively, demonstrating the firm's influence at both ends of the political spectrum, to help secure government approval for its controversial Carmichael mine.
Work at the mine has been constantly delayed due to concerns over the completeness of its environmental impact statements and widespread public backlash against the mine, which will do little to ease Queensland's reliance on fossil fuels. With Adani able to leverage its contacts into 33 meetings with government officials between 2015 and 2017, it is not difficult to imagine these personal connections having a greater influence over the state's eventual approval of the mine than considerations about its positive impacts on Queensland's environment or its communities as a whole.
Recommendations and reactions
The institute makes a number of recommendations to address the power of mining lobbies in its report. From small-scale changes such as requirements for ministers to publish their diaries, so the public knows with which companies they are meeting, to more concrete measures such as a lowering of the threshold over which political donations have to be publicised, from A$13,800 to A$5,000, so the public is better-informed about the source of political parties' funding.
Griffiths also highlighted the need for a cultural change, one that could take more time to implement, but would ultimately have a more significant long-term impact on the sector.
"A change in attitudes is required," she said. "Politicians in particular need to face up to the fact that Australians are suspicious of them and expect more of them. Most Australians think people in government serve themselves and their mates, rather than the public interest, and 85% think at least 'some' federal politicians are corrupt."
However, these recommendations stop short of stricter measures, such as a hard cap on political donations, as has been implemented in the other Australian states of Victoria and New South Wales, creating a series of recommendations that may dull the extreme edges of the presently warped power balance between mining lobbyists and government, but not one that will eradicate this imbalance altogether.
These limitations are reflective of a broader issue in the Australian economy: its strong dependence on mining. According to the Australian Bureau of Statistics, the mining sector made a larger contribution to national GDP than construction, manufacturing and agriculture, with the sector's value soaring to A$37bn in July 2019, up from just over A$33bn six years earlier.
Queensland in particular seemed to voice its support for mining projects in this year's election; the state voted overwhelmingly in favour of the Liberal coalition in the election, winning two seats from a shocked Labor Party, and highlighting the tight bond between mining interests and political power in the region. If Australia and Queensland are unable to weaken these relationships, mining lobbyists could continue to wield disproportionate influence in local and national politics.