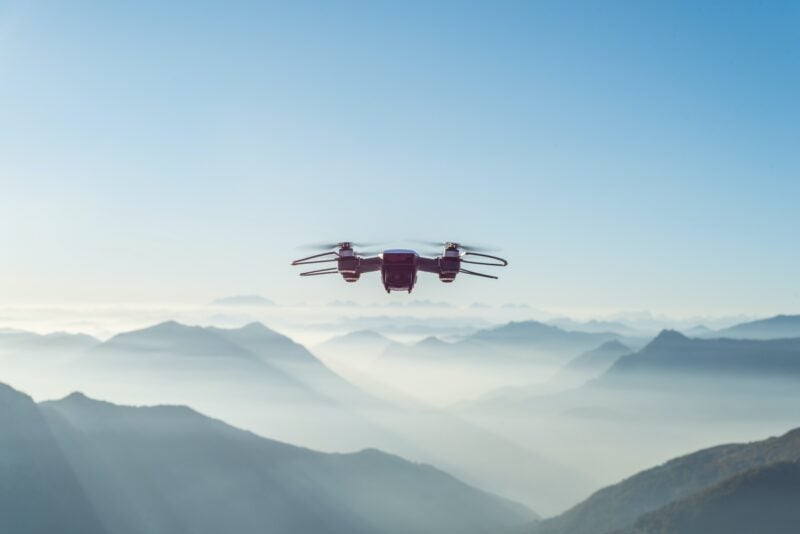 To ensure safety and productivity on a mine site, an effective monitoring and evaluation system is critical. Until recently, most monitoring had been done by personnel on the ground but recent improvements in drone technology have seen their use proliferate amongst major miners. This uptake has resulted in companies focusing their efforts on automating their drone fleets to provide consistent and accurate data reports throughout the mine site.
Dor Abuhasira, CEO and co-founder of autonomous inspection and monitoring company Percepto , explains how autonomous drone technology has revolutionised monitoring and evaluation at mine sites and the potential of Percepto's autonomous inspection & monitoring (AIM) platform, which allows mining companies access to real time in-depth reports and insights to inform their operations.
Zachary Skidmore (ZS): What drove the creation of Percepto?
Dor Abuhasira (DA): First, to give you a glimpse of what Percepto is, we are experts in the automation of inspection and monitoring in big industrial facilities. We work with some of the biggest mining companies in the world for that purpose. We are currently working with over 25 clients, in a range of different countries and environments.
What's unique about our approach is that we're providing a solution end to end. It may be complicated for a large, diversified miner to integrate different types of software and hardware to make it into a solution. We provide a solution through our drones or robots and the software used to accumulate data and generate insights.
We have an AI-driven analytics and reports engine to help them realise what they want to get from the inspection process. If it's a mine, we provide an insight into the production volumes, waste management, size, infrastructure, things of that nature.
We do it not only with our software, using visual data, but with our robotics offering, which is led by our autonomous drone, what we call a drone-in-a-box. Which is a box with a drone inside, and you can place it somewhere in the field, and remotely, over the cloud, it can be programmed to function autonomously.
ZS: How are Percepto's drones used on a mine site?
DA: One of the examples is the use of drones in the monitoring of tailings dams. The client can program an autonomous drone to inspect them twice a day, providing data on the status of the materials inside, how heavy they are, and what actions can be taken to prevent catastrophes.
The impact of our products is very substantial for the clients in its ability to provide regular data analysing the conditions of the dam. I always find it very surprising that the way it's done today is very manual. You still have people walking around, looking at the dam, and deriving understanding.
Percepto's drones would do the same job but provide important visual data, which can be analysed and placed in reports, removing the risk and labour-intensive nature of in-person inspection and monitoring.
ZS: How does Percepto's solution work?
DA: For this we have developed the Percepto AIM solution. It's the core of what we offer and is a one-stop-shop for everything visual data. Visual data is uploaded to the cloud in one place, and then, using AI, we create the value and the insights provided to the client.
Automation is central to all Percepto does. We are automating the data collection part with robotics, and then we are automating the data analysis part in our AIM data management analysis tool.
To provide an overview of what a drone would do: the client would program the drone to give a report or an alert if something is bad right now, or a trend we see, month over month, that corrosion is heavily built, or that temperature is much higher than it should be.
To make it happen, we have the core elements: these are the data storage, sifting and analysis cloud based platform. This takes all the visual data and makes sure the computer understands it, that it is associated with the right location, and enables clients to access the data and for the AI engine to get the relevant data to produce the reports.
The challenge is to enable the AI engine and all the other tools that rely on sufficient data and the right data. I think that autonomous robotics is the way to get the right data and enough data. We're also enabling different data sources to be integrated into the platform.
So, we have drones, satellites, and even cameras in some cases. In most places, the sensor is a camera, and the drone is its way of carrying that sensor around. So we are very versatile; wherever you have the sensor, we can adapt it to a solution, and we do this work end-to-end for our clients.
ZS: Since its inception, what have been the biggest challenges the company has faced?
DA: One of the challenges we had starting with drones has been regulation around drones, especially in the US. It was a problem for some companies that wanted to have an autonomous drone with no one next to it. That was a limitation.
Additionally, because we provide such a complex solution, it took some time to build it. When we founded the company, it took us almost three years to get to where we were not demoing. Only roughly in 2018 we were able to deploy a system and provide value for our customers. But ever since we did that, we saw great adoption.
ZS: One of the major benefits of drones is that they can be deployed within challenging environments. Can you speak to the effectiveness of the Sparrow and Spot drones within these more challenging environments?
DA: Because we are providing an autonomous drone, a drone is residing in a box with no one near it, we learned first-hand how important resilience is.
We have systems in operation in Canada, Mexico, and Australia, all very different climates. We learned from the beginning that we must design our equipment to last, to ensure that the autonomous system is resilient, or they are just not relevant.
So, when we are talking about resilience, it's about the autonomous piece, enabling you to have a functioning drone somewhere without having people next to it.
ZS: Have Percepto's drones seen greater uptake in certain industries and what are you doing to facilitate the uptake of your technology more widely?
DA: First of all, I think that this industry is looking to innovate in general, some companies more than others, because it's becoming harder to rely on people for a long period of time.
It's an industry change that I see, especially in Western countries, like Australia and the US, where you need to rely on technology more and more because you understand that we will not be able to operate without it in the future.
Every company has their capacity for innovation, and all of them are already using drones and some software tools for analysing in some capacity. I don't think I have met a company that is not using drones.
We are there to tell them to automate their entire operation now, and drones will be a piece of that. But really, it's about having a consistent data collection that is not counting on you.
If you have data every day, now you can have a report every day. For us, this is really a digital twin concept that is being realised because when you have data all the time, it's a much bigger effort on the data side to say, now I need to understand what's going on.
ZS: Percepto's AIM platform was the recipient of a Gold Edison Award in July 2021. Could you provide an overview of the platform and how it has revolutionised remote operations on the mine site?
DA: With AIM, you have software on the cloud, with every piece of visual data associated with an asset or a process on the company site. Ultimately, that site has defined a few reports that they're looking after. The concept is that they will rely on having a report for telling them the production amount, their power grid infrastructure across the site, for the routes for the mine, and a 3D model of the mining site.
They're also going to have a list of deliverables that that system will provide for them, which will be very repetitive, set over daily, weekly, and monthly depending on the deliverable.
They also can log into the system, look at specific points or pictures, or even send drones and control them remotely.
So, when the drone is doing an inspection, it can also help with compliance, emergency response, unmoving mapping, and things of that nature. It's really a kind of multi-purpose hardware that has the AIM system to be more cost-efficient.
ZS: What potential advancements in technology do you see impacting drone technology the most?
DA: Currently, the sensor is constantly maturing, but we need some detecting-to-avoid technology to enable beyond visual line of sight flights, especially in the US, which is a limitation because you need to mitigate aeroplanes.
The value for money, the current solution is a bit problematic. We use expensive graders. So that's one point, sensors.
The second and third ones are everything going through diagnostics and the automation using AI for these incident reports. And I think that's only maturing now when you have systems on the ground. For us, it's one of the key areas of focus of our R&D team.