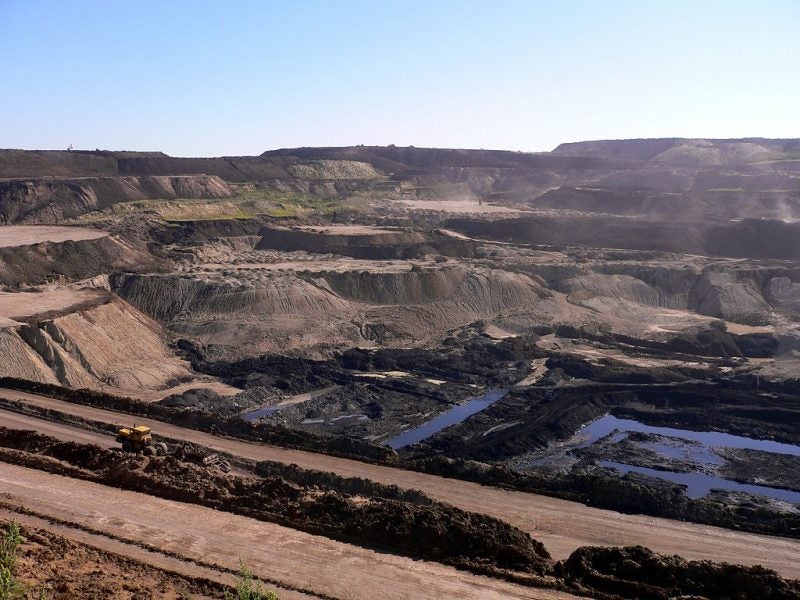 The east Asian nation of Mongolia has been striving to tap into its potentially lucrative mining sector for years. According to its government, mineral resources in the region could be worth up to $1.3tn, yet a historically hostile investment climate, due to anti-investment laws and a volatile policy framework, has put pressure on the country's economy and consistently caused foreign interest to dwindle.
The decision to self-fund transport links for the Tavan Tolgoi coal mine is just the latest in a long-running struggle to attract investors in an unforgiving economic landscape. But what other obstacles is mining facing in this country? And can anything be done to change this?
Funding Tavan Tolgoi: Mongolia's second largest mine
Tavan Tolgoi is Mongolia's second largest mining investment following Rio Tinto's copper-gold mine Oyu Tolgoi, and according to its website, the project has estimated coal reserves of around seven billion tonnes – more than a third of which is high-grade hard coking coal. Yet despite the deposit's significant size, the recent IPO is only the latest in a series of false starts to take the mine to the next stage. Previous attempts fell through in 2011 and 2015, when the Mongolian parliament blocked an agreement with a group of foreign firms, citing high development costs.
Given the lack of existing transport infrastructure in the area, the latest IPO was intended to raise funds for a new railway to take the coal to China and other international markets. Securing this link was also hoped to lower transport costs and improve the country's overall competitiveness, with Erdenes Tavan Tolgoi (the state-owned company that holds the license to the deposit) saying that mining capacity could be increased 'between two- and three-fold' with the new rail link.
Speaking with Byambajav Dalaibuyan, founder and advisor at the Mongolian Institute for Innovative Policies, he says that the necessity to rely on self-funding for such projects stems from internal political instability, and a lack of assertive action from the government. However, a recent parliamentary election is hoped to afford more stability on this front.
"Mongolia's recent constitutional amendments should improve political stability and the incumbent MPP's supermajority in parliament," he says. "Prime Minister Khureksukh's strong leadership will likely result in consistent policy on mining and investment. The question is whether the government will increase its involvement in managing mining projects or not."
The need to turn away once more from public investment opportunities may have given the country bad press, yet the health of Mongolia's mining sector does not appear to be in jeopardy.
From pastures to pits
Given Mongolia's history as an agricultural society, there are some who have voiced fears over mining's impact on this lifestyle – particularly in its use of land and water traditionally needed for pastoral purposes. A 2016 paper on the matter identified the impact on herder lifestyles as a particular area of concern, with around 30% of Mongolians currently living as herders and 'relying on animal husbandry as their primary livelihood source'.
Yet speaking with Bruce Harvey, an expert in global community relations policy and practice at social enterprise group Sirolli, he says that many are in fact embracing the blossoming minerals sector.
"Mongolia is coming out of being dependent on pastoralism, which is a tough tough life," he says. "A lot of Mongolian families have done absolutely everything possible to get their children off the land because it's grim and it's hard."
According to Encyclopædia Britannica, Mongolia has rich deposits of coal and fluorite, as well as copper, gold, silver, and other metallic ores. The presence of such resources, in addition to a perceived necessity to keep up with changing times, led to rapid mining development in certain areas.
Erdenet (in Orkhon) and Oyu Tolgoi (in Umnugovi) are the two current primary mining regions, where industrialisation has had a proven beneficial economic effect. Both areas report significantly higher salaries, lower loan rates, and higher rates of education than other rural election districts, making the case for further industrialisation.
Yet while mining provides some economic and employment opportunities for those in the region, instances of malpractice still destabilise those remaining herders.
"Some miners are behaving very poorly and appropriating land without talking to the herders," says Harvey. "These herders don't have any ownership rights, they only have customary grazing rights. We also see a lot of informal mining for gold which can also destroy hundreds of acres of pastoral country. So there is certainly tension between this old and new way of life."
Resolving such internal conflicts is thus a necessity in Mongolia's mining development, particularly if it is to prove attractive to potential investors.
Room for improvement?
Speaking with Dalaibuyan, he says that the country's mining sector needs to pay greater attention to sustainable practice, and to improving land rehabilitation following operation closures.
"Generally, environmental and social impact assessment and management in many mining areas is not adequate," he says. "For instance, the impacts of coal mining and transportation from Tavan Tolgoi's state-owned mines on the environment and local communities have not been assessed and managed adequately."
Indeed, improving the relationship between miners and local communities has been highlighted elsewhere as a necessity to progressing the industry. A post by the University of British Columbia said that local communities 'feel that they do not benefit' from mining, and distributing revenue to local areas was identified as a key way of addressing this issue. This solution is one echoed by Dalaibuyan.
"By law, local host communities should receive a share of the revenue [that] mining companies paid to the government, but this has not been implemented," he says. "Agreements between developers and local governments have been a good mechanism for building trust and having positive contributions to local development, but they are not widely used by companies."
In addition, he says that good governance of state owned mining companies, comprehensive legal frameworks, and social and environmental safeguards are all avenues through which mining in the country could be improved.
While the recent IPO withdrawal may build the perception that Mongolia is an unappealing mining destination, the wealth of deposits and successes of projects such as Oye Tolgoi show the country has much to offer this sector. In cementing sustainable practice and transport links, Mongolia may be overcoming the final hurdle in eroding this outdated reputation.