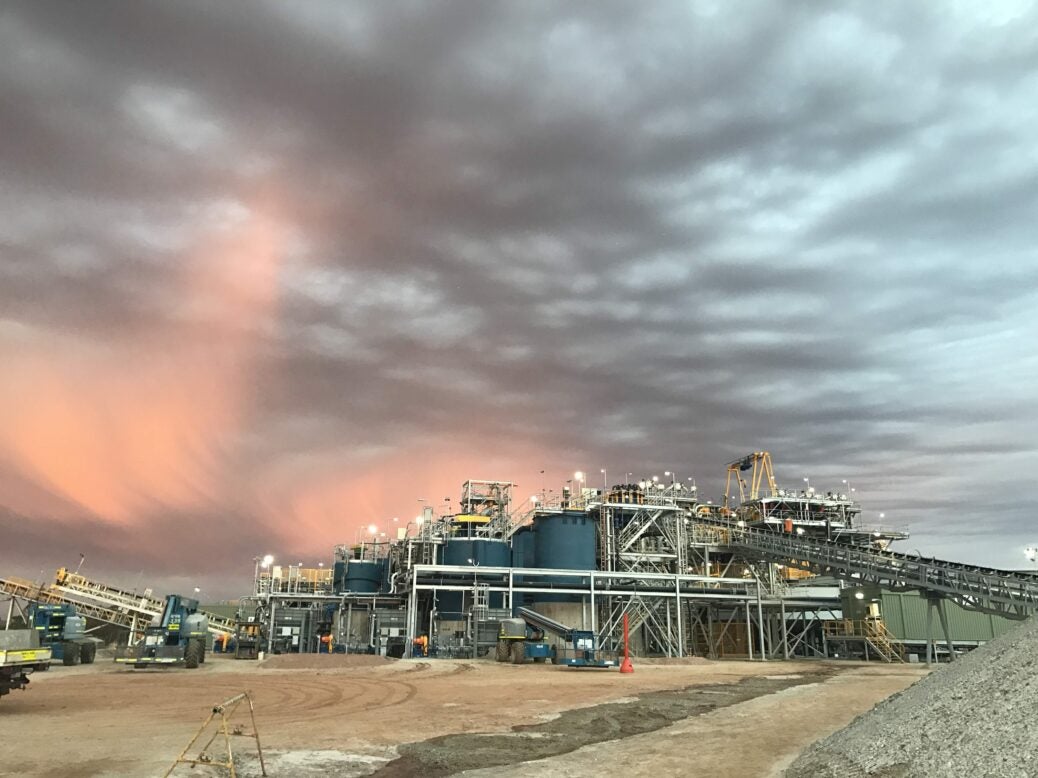 The ongoing green energy revolution, driven by the Paris Agreement, is expected to boost the demand for lithium-ion batteries exponentially over the next decade. Western Australia is well placed to capitalise on this growing trend due to its lavish lithium reserves, according to the Australian Association of Mining and Exploration Companies (AMEC). By value, the region mines over 60% of the world's supply of lithium.
A report commissioned by AMEC, entitled A lithium industry in Australia: A value chain analysis for downstreaming Australia's lithium resources and compiled by business advisory firm Future Smart Strategies, notes that the $165bn global lithium value chain will grow to a 'conservatively estimated' $2tn by 2025.
AMEC estimates there is a two-year window before the global battery supply chain solidifies, giving Australia time to build downstream processing plants and even battery manufacturing facilities.
The potential for lithium processing in Australia
The opportunity for Australia lies not only in mining the concentrate lithium ore, as it currently does, but also in downstreaming processes such as refining it into 'battery ready' chemicals, assembling components into battery cells and trading the transfer of energy between storage devices to generate revenue, says report co-author Professor Ray Wills. Capitalising on this opportunity could create new jobs and revenue, he adds.
"It is crucial that action is taken quickly so Australia can take a share of the many new jobs, skilled and semi-skilled, in this $2trn value chain – an opportunity that would double Australia's GDP from a single new industry sector," he says.
Western Australia hosts several major lithium projects, including the Greenbushes lithium mine, the Mt Cattlin spodumene project and the Pilgangoora lithium-tantalum project, which are all ramping up production to provide a strong supply of lithium hard rock concentrate.
Australia currently exports this concentrate, earning around $800 per ton, according to construction engineering firm Ausenco. Processing it into lithium chemicals could, however, boost the profit gained from export by three times, says Irena Ivanova, director of mineral processing and studies at the company.
"Conversion of the concentrate to the final lithium battery increases the profit value of the concentrate 500 times; currently this value exists for the countries we are exporting to," she says.
The benefits of building a downstream processing industry extend beyond lithium, says AMEC CEO Warren Pearce, because Australia also has major mining projects for other key battery metals, such as graphite and nickel.
"As nickel is the largest base metal by mass in a lithium-ion battery, demand will follow growth for electric vehicles," says Pearce, "This presents a new opportunity for nickel along with recent investments in nickel sulphide value adding in Western Australia."
He refers to BHP Billiton's Nickel West refinery, which is expected to start producing nickel sulphate next year. The firm has also said it wants to produce more cobalt for the battery sector, of which Australia currently produces only 3% of the mined supply.
Australia, Pearce says, has "pretty much the entire periodic table of minerals to be mined domestically at commercial quantities". In addition to its mineral wealth, the country benefits from high quality standards, low sovereign risk and well-established transport networks to ports.
Competition from China in lithium processing
While the rewards for developing a downstream lithium processing industry could be extensive, the challenges in doing so are also significant.
Currently, Pearce says, the technology and know-how for material development and electro-chemical processing are tightly held by a group of international companies based in China, Japan and South Korea, with whom mining and mineral exploration companies negotiate separately. China already controls around 85% of the global supply of cobalt.
"This scattered response places Australia at a comparative disadvantage, as individually they lack the critical mass to drive investment a further step down the value chain," he says, "The government has a role to step in and provide clear leadership to help companies attract domestic value-adding."
This concentration of certain parts of the value chain in one country creates geopolitical risks and considerations for companies. Pearce refers to China's dominance of the rare earths market since 2006 and how the country used that comparative advantage to leverage growth in key technology industries.
"There will be countries that will be looking for a source of supply that is outside of China," he says. Nevertheless, Australia will find it difficult to compete with a behemoth such as China. Australia has undeniably higher labour costs than China and Korea and even South America, which has large reserves of lithium salt lakes that can be extracted at a lower cost, though with a higher environmental impact.
There is another concern: that South American lithium is likely to enter the market first, within the next two years.
"Internationally, battery producers are currently moving to secure the minerals they need to meet rising demand," says Pearce. "This means we are witnessing deposits being bought in the ground, a move common to the oil and gas space, but unusual in the hard rock minerals industry."
He adds that the government needs to move quickly to make the case for firms to invest in Australia instead.
The challenges of raising capital for lithium projects
Ivanova also believes that one of the main challenges for Australia lies in accessing capital. For various reasons, she says, raising capital to construct lithium projects is more difficult compared with gold, base metal and coal projects. Meanwhile, it appears Chinese companies find it easier to obtain funding.
"In comparison, there are currently nine reported lithium conversion plants being built by Chinese companies, these being predominantly in China," she says. "Only two of these are lithium majors, with the other seven appearing to be newcomers to the lithium space."
Furthermore, a lack of access to cheap electricity in Australia could be prohibitive, as could dealing with waste. For every ton of lithium carbonate produced, a plant will typically produce 2.5 tons of sodium sulphate and 12 tons of residue.
"The latter is predominantly used in laundry powder detergents but the market is not large in Australia and is reportedly decreasing," Ivanova says. "Many projects are assuming no commercial value for the sodium sulphate as the rapid increase in lithium conversion plants suggests that it is expected to swamp the market, so there remains a challenge as to what can feasibly be done with the potentially large quantities of sodium sulphate waste."
The government's role in creating lithium leadership
Regulatory costs are one of the largest challenges in developing a downstream industry in Australia, according to Pearce. However, he says, the government can address this issue and move to support this new sector and it has already taken some steps in the right direction.
In May, the Western Australian State Government launched a taskforce to develop a lithium and energy materials strategy. The taskforce will report in November with recommendations about how the state should respond to the opportunities presented by battery minerals.
The state government has also announced provisional funding of $5.5m in the budget to support a bid to establish a New Energy Industry Cooperative Research Centre.
"This is a necessary first step," says Pearce about the taskforce, but he calls on the government to support the development of the sector ways similar to what other countries have done, including offering substantial tax holidays, free electricity and water, and regulatory ease.
AMEC published a 'Path Forward' report that outlined recommendations for the federal and state governments to support the development of a downstream sector. They include establishing leadership, attracting investment, signing state agreements, investing in research and giving financial incentives.
Future prospects for lithium in Western Australia
"Whether Australia eventually has the entire battery value chain is a question that is hard to answer currently," says Pearce. "However, it can move further down into the next stage, which will lead to higher returns."
Progress is being made. In May, a new lithium refinery was announced for the south of Perth. The 50-50 joint venture between Australia's Kidman Resources and Chilean company Sociedad Química y Minera de Chile will build a multi-million-dollar refinery Kwinana to service a proposed lithium mine in the northern Goldfields. The refinery will produce about 40,000 tonnes of lithium carbonate or lithium hydroxide each year.
While Pearce says the announcement shows the "clear potential for further value adding to the Western Australian battery minerals industry", he urges government, industry and the research sector to do more to capitalise on this unique, "once-in-a-generation opportunity".