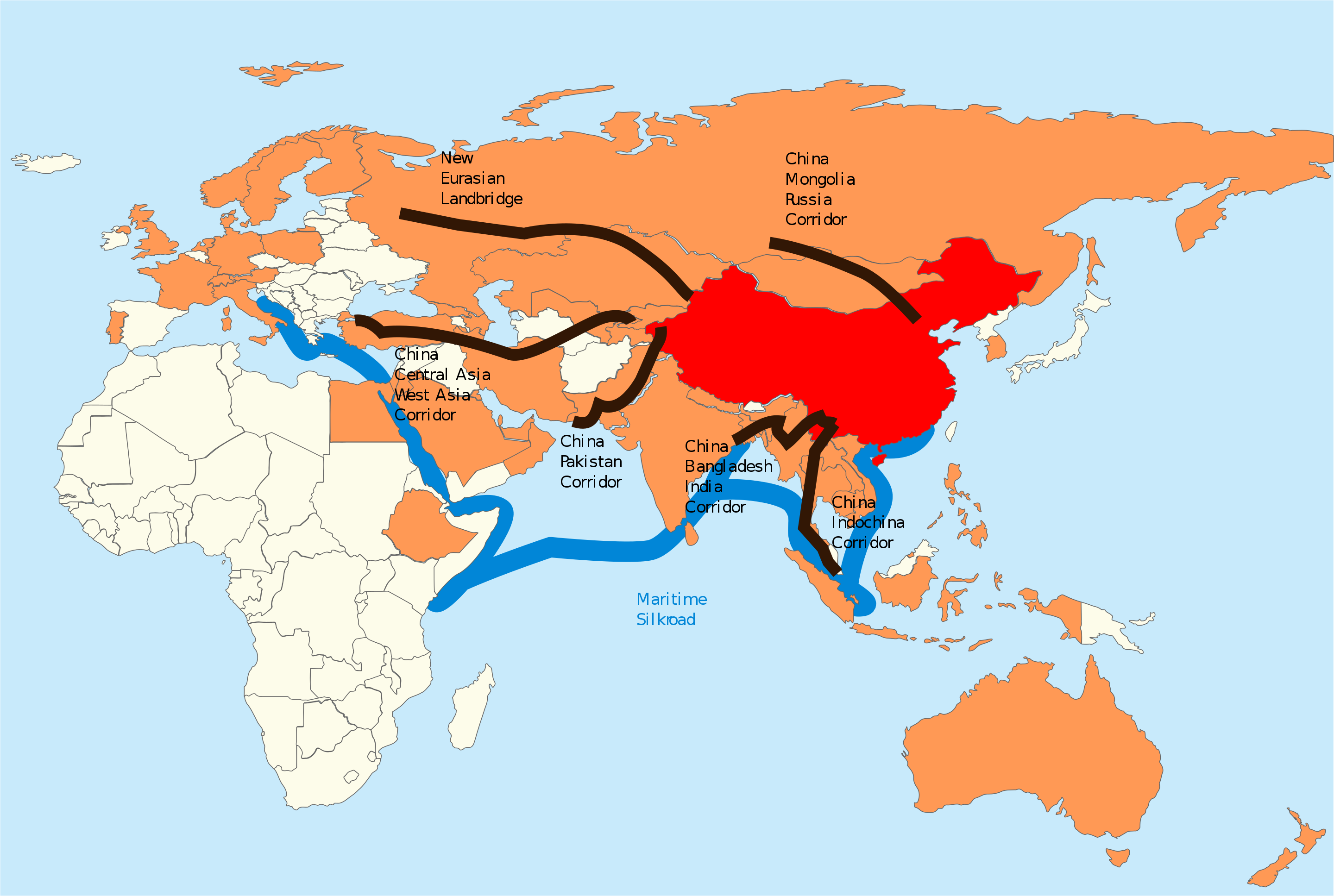 China's expansive, multi-billion-dollar Belt and Road Initiative (BRI ) traverses several continents – Southeast Asia to Eastern Europe and Africa – and encompasses major projects in 71 countries. In their pursuit for a global network, it is thought that Chinese firms have secured more than $340bn in construction contracts, according to some estimates.
And as building gets underway, it is expected to have a huge impact on global copper demand – both from the new projects built and the resulting economic boost they will provide.
The BRI, according to new research commissioned by the International Copper Association (ICA), is likely to increase demand for copper in over 60 Eurasian countries, pushing it to 6.5 million tonnes (Mt) by 2027, a 22% increase on 2017 levels.
The research, carried out by Shanghai MarchWin Consulting, goes on to predict that the surge in demand will have ramifications across the globe.
Potential impact of BRI
Announced in 2013 by China's President Xi Jinping, the BRI aims to increase all-directional connections between Eurasian countries and includes building transport, power infrastructure, ports and much more.
In particular, the development of power infrastructure and transport could require a significant amount of copper, says Wang Yadong, author of the ICA-commissioned research.
"With annual electricity consumption expected to grow to 2,024 kilowatt-hours per capita, and copper a critical material in power cables and other intensive power equipment, demand for the material will escalate," explains Yadong.
In the first five years of the Initiative, between 2013 and 2017, 1.25Mt of copper was used to build a network of power generation and grids, highways and railroad, according to the research.
"As GDP rises across the connected nations, market growth and purchasing power will also increase," says Colin Bennett, global manager of market analysis and outreach at the ICA.
"Copper-rich applications such as HVAC [heating, ventilation, and air conditioning] units and electric vehicles, and its use in construction, will further intensify the demand for copper," he adds.
Overall, the combined direct and indirect impact of BRI is projected to account for 2.8Mt of copper between 2023 and 2027.
Miners poised for demand increase
The ICA-commissioned analysis is not alone in its findings. Mining company Anglo American has estimated that by 2030 there will be the need for an additional 5.6Mt of production capacity to meet extra demand.
Copper miners Freeport-McMoRan and Antofagasta have also said demand for copper from their customers remains strong.
Last year, BHP Group, which operates the world's largest copper mine, Escondida in Chile, estimated that BRI was already seven times larger than the Marshall Plan – the US-led rebuilding programme across Europe after World War II.
The firm told Reuters the initiative could boost copper use by 1.6Mt, or roughly 7% of annual demand. The major miner has been analysing BRI's ongoing impact.
Uncertainty amid rising demand
Interestingly, former-miner Tim Treadgold writing in Forbes in October, noted how stockpiles of copper at The London Metal Exchange , The Shanghai Futures Exchange and the US Comex market have dropped by 47% since March 2018.
Yet, despite this, the price of copper has been falling by around 10%. This dip in price despite the run on reserves is likely due to the ongoing trade war between the US and China, which has seen both countries impose duties of billions of dollars on each other's goods. It's thought the ongoing feud could restrict the already slowing Chinese economy further.
However, the recent truce called between US President Donald Trump and Jinping at the recent G20 has given the price a slight boost, bouncing by 2% to $6,352 per tonne straight after, but how long this will last is uncertain.
Although the BRI programme has been enough for analysts and experts to raise their demand forecasts, it is not China alone that is expected to drive further increases in copper demand. A potential shift to cleaner energy could also have an impact, as copper is used in electric car batteries and wind turbines.
Jerry Jiao, vice president of China Minmetals Corporation, told Reuters he sees clean energy lifting copper demand by 2.4Mt by 2030, helping sustain demand growth of 3% per year.
What about supply?
Overall it is largely expected that as demand rises, copper supply will fall, in part due to a lack of investment during the 2015-2016 commodities crash and a lack of new capital spent in this period.
"Declining ore grades for copper, continued lack of investment in new mines and the time required to bring new discoveries to production will constrain metal availability and, ultimately, the metal sector's ability to meet growing demand from automakers for battery electric vehicle production," Carol Cowan, a Moody 's senior vice president said in April.
By the 2020s, if new supply doesn't come online this could slip into a deficit, Arnaud Soirat, CEO for copper and diamonds at Rio Tinto , told Reuters in April.
According to the International Copper Study Group, supply has already seen a slight shortfall of 163,000 tonnes in 2017.
Two factors, however, could have an impact on expected demand increases, levelling out supply and demand: if the global uptake of electric vehicles and the green energy technologies is slower than anticipated or if the US/China trade wars are reignited. Both could eat into future copper demand, but probably only in the short term.
The overarching message seems to be, however, that more copper projects – and more investment in current projects – are required now to meet future demand, or there will be ongoing shortages.