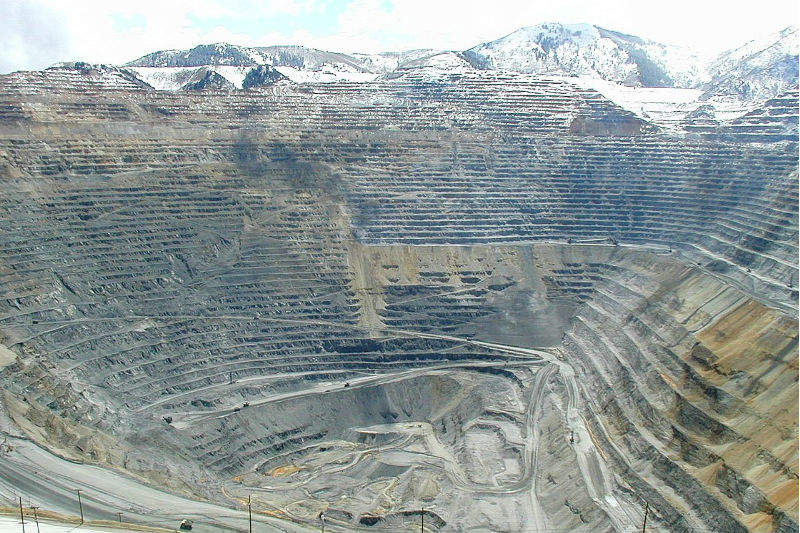 While mining is nothing new, with archeologists finding evidence that the history of mining goes back to the ancient world, it is rare these days to find mines that have continued to produce on a commercial scale. Here are some of the oldest mines still in operation.
Khewra salt mine
Dating back as far as the era of Alexander the Great, Khewra is considered the oldest salt mine in the history of mining and second largest salt deposit in the world. The story of its discovery, according to The Times, goes back to circa 320BC, when some of Alexander's troops stationed in what is now the Punjab Region of Pakistan found their horses licking the stone ground. Out of curiosity, the soldiers copied their equestrian friends, noticing that it tasted rather salty.
Mining salt as a trading commodity did not commence until the Mughal era in the 16th century, and it wasn't until 1872 that the main tunnel was developed by British mining engineer Dr H Warth, on behalf of the British colonial powers. During the early years of British rule, the salt mine churned out around 28,000t to 30,000t per year of salt.
After gaining independence, the Pakistan Mineral Development Corporation managed the mine, which to this day remains the largest source of salt in the country, producing more than 350,000t of halite (salt mineral) per year, at a purity of around 99%. In total, the mine is predicted to have between 82 million tonnes (mt) and 600mt of salt, depending on the estimate.
The mine consists of nineteen stories, eleven of which are stationed underground, and has a total length of around 40km. Salt from Khewra is known across the world as Himalayan salt and is most recognisable by its pink colour, although it also exists in red, off-white and colourless. In 2003, Khewra produced 385,000t of Himalayan salt and, at this rate, the reserves are expected to last around another 350 years.
Chuquicamata copper mine
The Chuquicamata copper mine, known more commonly as 'Chuqui', is the world's largest open pit copper mine by excavated volume. Located at Calama in northern Chile, archeologists have found evidence of its first excavation by Incan and Spanish explorers.
In the modern era, the history of mining Chuqui goes back to the late 19th century. Between 1879 and 1912, Chilean and British companies mined Chuqui for brochantite. In 1910, American lawyer and industrialist Albert C Burrage sent engineers to examine copper ores in Chuqui, which led to the start of copper mining by the Chile Exploration Company (Chilex). In April 1911, Burrage began buying mines in the region, financed by the Guggenheim Group, which estimated reserves of 690mt of copper, graded at 2.58%.
Chilex soon constructed and developed a mine on the eastern section of the Chuquicamata field, with plans to produce around 50,000t of electrolytic copper per year from May 1915. Despite actual production starting off slow with 4,345t in the first year, it soon rose to 50,400t in 1920 and to 135,890t by 1929, before demand for copper fell due to the Great Depression.
In 1957, the company that took over from Chilex, Anaconda Mines, discovered the Exotica deposit, which was the largest known deposit of exotic copper. Anaconda built an oxide plant, a concentrator, smelter and refinery, complete with a mining town next to the Exotica deposit, as well as a power plant in Tocopilla. In 1971, the mine was nationalised by the Chilean Government and the state-owned CODELCO mining company took over operations.
Today, the mine has produced around 29mt of copper, as of 2007, and Chuqui is also a producer of molybdenum, which is used in the production of alloys.
Kiruna iron ore mine
The Kiruna mine, located in Norrbotten County, Lapland, is the largest underground iron ore mine worldwide. Owned by Swedish mining company Luossavaara-Kiirunavaara (LKAB), the mine has a general annual production capacity of 26mt of iron ore, and in 2008 produced 27.5mt of iron ore.
At 4km long and 2km deep, the Kiruna mine has been in operation since 1898, and has produced over 950mt of ore.
In 2004, authorities decided that the municipal centre of Kiruna would need to be relocated due to mining-related subsidence, a process that will happen gradually over the next few decades. LKAB announced in 2014 that it will invest $1bn in moving the town.
Kiruna municipality head of development Goran Cars told CNN that if mining operations continue beyond 2035, "other parts of the town will most likely be affected."
Cars continued: "Let's say that your house…will be affected in 2019, that means we will come to you well in advance and say: 'In 2019, we know that the cracks are coming.' We will say: 'To be on the safe side, we would like you to move in 2018'. We always want to have a safety buffer of at least a year.
"The mining company, of course, doesn't want to pay money in advance for something that won't happen until 10, 20 years from now. And if you live in a house, and that house would remain [safe] for the next 15 years, you don't want to move now – you want to stay in your house."
Bingham Canyon copper mine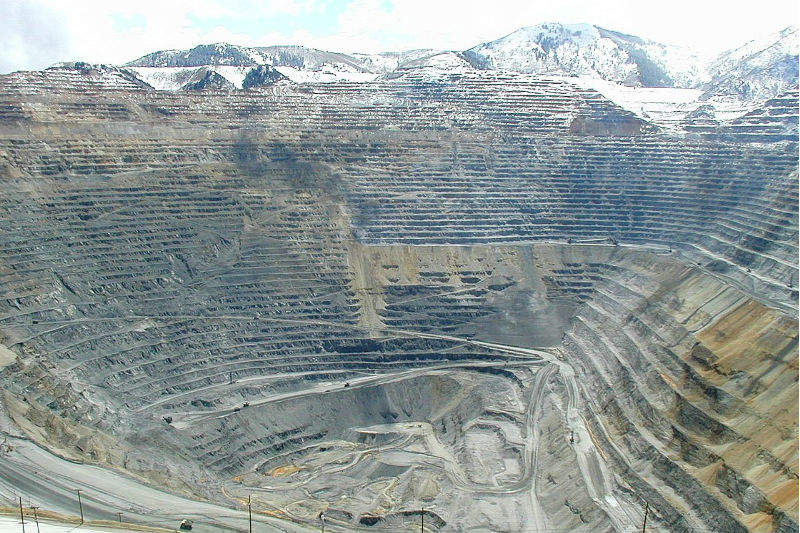 Located near Salt Lake City in Utah, US, the Bingham Canyon mine is owned by British-Australian multinational Rio Tinto Group, and has produced 19mt of copper since it opened, with a history of mining copper at this site beginning from 1906.
Copper operations at Bingham Canyon are managed by the Kennecott Utah Copper Corporation, which also installed a concentrator plant, a smelter and a refinery close to the site. The open pit itself is just shy of 1km deep and 4km wide. It was designated as a National Historic Landmark in 1966.
Bingham Canyon is estimated to be one of the world's most productive mines. Since 2004, the mine excavated more than 15mt of copper, 718t of gold, almost 6,000t of silver and 386 kilo-tons of molybdenum. The value of metals in 2006 alone was estimated at $1.8bn.
In April 2013, the mine experienced a considerable landslide followed by a smaller slide in September of the same year.
From early 2019, tourists will be able to visit the operational open pit mine for the first time since the landslides, according to local news site Deseret News.
Rio Tinto spokesperson Kyle Bennet told the news site that the Bingham Canyon mines used to attract thousands of visitors per year when the centre was last open.
Skouriotissa copper mine
The Skouriotissa mine is said to be the last functioning mine in Cyprus, and possibly one of the oldest in the world, dating back as far as 4,000BC. Operated by Hellenic Copper Mines, Skouriotissa boasts a reported production of 99.99% pure copper metal cathodes, according to 2012 figures.
The mine was first founded in 1914 by the Cyprus Mines Corporation and has since been almost continuously operational.
However, the history of mining in Cyprus has recorded a few disruptions over the years. Production stopped temporarily during World War II and during the 1974 Cypriot coup d'état. After the conflict, Skouriotissa was sold to Hellenic, which managed smaller scale projects at the site due to the near complete extraction of copper and iron pyrate ore.
Falling copper prices led to an industry recession and other companies were forced to cease mining entirely in 1979. From 1981 to 1993, Hellenic began recovering copper from leaching waste. By 1996, mining activity had recommenced at Skouriotissa.
Aside from copper, mineral commodities mined at the site have included asbestos, bentonite, chromite and sulfide minerals, as well as cement, gravel and sand.
Recently, companies have received exploratory drilling permits to search for gold, natural gas and petroleum deposits on the island.
In January 2017, the Cyprus Mail reported that Hellenic plans to build a new gold extraction plant at Skouriotissa, transporting gold-bearing ore reserves from the Strongylos mine at Mathiatis, in central Cyprus.
Hellenic has estimated that 4,000t of gold-bearing ore reserves can be transported to the Skouritissa gold plant every month. The company predicted that 20kg of gold and 80kg-100kg of silver could be produced on a monthly basis.