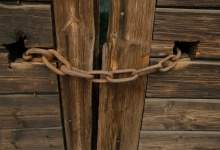 Once the richest man in Australia, mining magnate Andrew Forrest has made the transition from chief of iron ore mining company Fortescue Metals Group, where he still holds a non-executive chairman role, to full-time philanthropist, successfully striking-up deals with both religious and international political leaders.
Although Forrest is well known for his work on the issue of indigenous disadvantage in Australia and most recently for setting up The Global Freedom Network , which has garnered the support of Pope Francis and major Islamic organisation, it is the deal Forrest has struck up with Pakistan's Chief Minister of Punjab that is the most unusual and interesting of them all.
Forrest announced in January he had signed a deal to provide to Pakistan with a new technology, developed by Curtin University in New South Wales, involving biomass gasification that can turn currently uneconomic lignite into diesel fuel. In return for this 'gift' Punjab Minister Shahbaz Sharif has pledged to introduce new laws outlawing child labour and to impose a minimum wage, as well as freeing all bonded labourers.
"They [Punjab] have literally hundreds of billions of tonnes of equivalent barrel of oil energy in their lignite," Forrest was reported as saying by ABC News in the Swiss resort of Davos, where world leaders met for the World Economic Forum in January. "That technology we will make available – pro bono, without charge – and linking that informally, but absolutely, to their total commitment to free their people from slavery."
Slavery is a persistent problem that has plagued Pakistan's brickmaking and agricultural industries for years. Bonded labour, which is defined as a pledge by a person of their labour or services as security for the repayment for a debt or other obligation, although illegal, is by far the most common form of indirect slavery in Pakistan that affects mostly rural communities who travel to cities for work. The Asian Development Bank estimates that 1.8 million people are bonded labourers in Pakistan but NGOs say there is most likely many more.
---
---
Mining-technology.com profiles the world's ten biggest mining companies based on revenue earned in calendar year 2013.
---
Forrest's proposal is no doubt a novel idea which has the added benefit of utilising a natural resource that Pakistan has in abundance – but could it actually work or does Forrest's latest attempt at philanthropy sound good but in reality could actually be unworkable?
Can technology come to the rescue of Pakistan's bonded labourers?
Curtin University's technique for turning lignite into gaseous fuel or syngas via bio-gasification, which is already a well known technology but considered very carbon intensive, is thought to be cleaner, more compact and with a very low tar concentration.
By which technique the gaseous fuel or syngas will then be turned into diesel is unknown, however there is a well-known technique called Fischer Tropsch, which involves a series of chemical reactions that produce a variety of hydrocarbons. Researchers at the university declined to explain their technology further while the deal is still in progress.
In fact many of the finer details of the deal are yet unknown – Forrest's charity Walk Free Foundation had no one available for comment at the time of writing – which poses many questions.
"Who will provide the funding for the entire process of mining to synthetic diesel?" asks Abbas Bilgrami, secretary general of Pakistan based energy think tank the Energy Expert Group. "Pakistan has not been able to raise the necessary financial capital to undertake a conventional coal mining and power plant so far to exploit its resources in the Tharparkar region of Sindh in southern Pakistan."
"That technology we will make available – pro bono, without charge – and linking that informally, but absolutely, to their total commitment to free their people from slavery."
According to a 2013 report entitled 'Understanding Thar Coal' by Zahoor Abbasi, a geotechnical engineer with 40 years experience working in Pakistan and the United States, a twelve-block area of the Thar coalfield has proven reserves averaging around 2bn tons per block of coal reserves. Each of these blocks can potentially support a 4000MW power plant for 100 years.
Pakistan currently has many energy related problems, including frequent blackouts. Energy shortage has become such an issue the government has even taken measure to curtail demand by banning neon signs, extending the official weekend to two days and reducing supply to capital Karachi to create fairer distribution. According to some estimates the ongoing energy crisis in Pakistan takes away 2% (or Rs380bn) of the economy.
Such sophisticated technology could be too much too soon
According to Abbasi, Pakistan does not have one mechanised coal mine in the whole country and only produces 'meagre' through primitive pick and shovel methods.
"It is premature to think about sophisticated processes of converting this lignite coal to liquid fuels until large scale mechanized mining operations are established, " Abbasi adds. "Realistically, there is a lot of ground to be covered before that will happen."
Abbasi wants to see Forrest and other entrepreneurs invest in developing Pakistan's mining industry and resources, which, he says, "if developed along modern lines can create an economic environment wherein this entire bonded labour issue will die all by itself once free enterprise and individual choices come into play."
If Curtain University's new technology proves commercially efficient and viable it could bring foreign and national investment into the region.
However, Bilgrami says although the production of syngas from biomass gasification process is "a viable project to consider for Pakistan" because there is an estimated natural gas shortage of more than one billion cubic feet daily, turning the syngas into diesel is "unnecessary, expensive and technically challenging process for Pakistan."
---
---
Seven innovative technologies to prevent mining accidents. .
---
Dr Anne Wheldon, knowledge and research advisor at Ashden, which champions new green technologies in the UK and developing countries, is concerned the technology could be polluting.
"From lignite you get a lot more carbon dioxide per unit of energy than you do from better quality coal," she says.
Biomass gasification is seen as ideal for rural communities, who have the most difficulty accessing electricity and diesel in Pakistan. "I am not sure whether it is going to do any good to remote rural communities because if it is a big industrial process it is not going to be done in remote areas," Wheldon says.
Will the government hold up its end of the bargain?
Najam Din from the Human Rights Commission of Pakistan has concerns about how change will be measured and implemented.
"The key thing to look at is how would he [Forrest] make sure this is implemented once they have given the technology?" he says. "This wouldn't just happen because the government signed some sort of commitment with someone; someone would have to make sure individual business men also get on board."
"Anything that gives you leverage for some kind of positive gain is a good idea and we currently need some good new ideas."
He adds, though, that if the minister has "committed to a promise I think he will follow through on it. He [Shahbaz Sharif] needs to think strategically and smartly about getting the industry on board and getting their interest aroused, he can not just use police to do this."
Din says the people involved in bonded labour are typically big landlords who the police are afraid to upset because many of them sit in assemblies and watch their interest through their friends and parliament. Most anti-slavery laws in Pakistan simply aren't enforced, he adds.
A noble gesture – but no final solution
"Anything that gives you leverage for some kind of positive gain is a good idea and we currently need some good new ideas," says Din. "There has been lots of effort to end slavery in the brick manufacturing sector but for a number of years they have not been able to come up with a contract that all sides agree on especially between the manufacturing units and the worker."
"There are many, many steps to go but it could have impact," Din says, adding that any further deals or details made need to be in the public domain.
"If the deals are made with the right motive and they are open and talked about then, why not?"
Not everyone is as optimistic. For example, Abbasi says: "Mr. Forrest's intention is certainly most noble and to be lauded. However he might find more traction by simultaneously working with local social and non-governmental organisations that have a good record of being able to bring bonded labour out of the vicious cycle of debt and 'slavery'. Biomass gasification is merely a noble gesture but not a solution to slavery."
Until more details are released about this unique exchange of Australian technology for the freedom of a nation's slaves we won't know if Forrest has something truly revolutionary up his sleeve. But in the meantime he has been extremely successful in highlighting the scourge of bonded labour, an issue that even most middle-class Pakistani's are ignorant about, to an international audience.