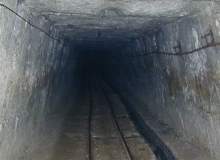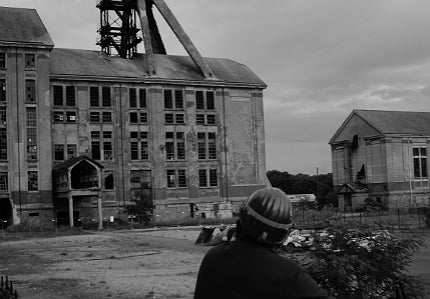 In November 2012, research conducted by a team at Griffith University in Australia found that an alarming majority of shift workers in the mining and energy industry are at risk of, or already suffering from, mental illness.
Among the most prevalent mental health problems identified in miners and shift workers are depression, fatigue, sleep disorders and substance abuse. Impaired family relationships are also prevalent due both to shift work and associated mental health problems.
As a consequence, Australian mining companies such as Uranium One Australia and Perth-based Saracen and Fortescue, have partnered with organisations offering psychological support to those who work in rural and remote areas.
Partnerships have been made with mental health organisations such as the Australasian Centre for Rural & Remote Mental Health (ACRRMH) in Queensland, the mobile Mate Helping Mate programme founded in Stockingbal and the online MindsPlus based in Athelstone.
These initiatives promise fast, convenient and effective psychological support to workers and their families, as well as all people living and working in rural and remote communities – but are they enough?
The real problem – stigma
"Impaired family relationships are also prevalent due both to shift work and associated mental health problems."
While studies continue to expose high rates of mental illness in miners, there is a paucity of research investigating the efficacy of interventions designed to address the problem.
According to researchers at the Hunter Institute of Mental Health, an Australian organisation that promotes mental health and well-being, while there are many effective treatments available for miners experiencing mental health problems, other barriers exist in supporting this population.
Only a small proportion of this high risk group accept or seek support, as doing so challenges their stereotypical tough guise and sense of masculinity.
Trent Sweeney, a mining engineer with the Round Mountain Gold Mine in Nevada, US, believes: "Until there is no longer a stigma attached to mental health, miners are going to be less likely to seek out help from a professional. Instead, maybe there should be more efforts put in place that would allow miners to rely on each other." One such program exists in Australia – Mate Helping Mate, a self-help programme designed to address depression in rural communities.
The initiative was founded by John Harper, a 56-year old wheat / sheep farmer from Stockinbingal, New South Wales who, in an exclusive interview, shares that: "Having been bitten by that mongrel black dog, depression, I know full well the importance of acknowledging the problem and putting in place strategies to minimise or prevent poor mental well-being impacting on life."
Mate Helping Mate
The Mate Helping Mate programme has been designed to be easily relatable, providing an informal atmosphere among colleagues and encouraging them to open up and discuss the issues affecting them. By opening up to one another, and realising that they are not alone in their struggles, it becomes easier to seek help from both peers and professionals.
The vision is, according to Harper: "For all to be proactive socially in supporting and encouraging their workmates to be resilient in the knowledge that all will have a better future regardless of the prevailing conditions."
Harper emphasises the social aspect of the programme, saying: "When I was at my lowest my family and my mates provided the energy and motivation to move forward and enjoy life again. My community raised me up to be the man I am today."
Harper aims to get across that: "To talk is to understand. A problem shared is a problem halved." The initiative challenges the stigma associated with seeking emotional support, and the key message is to reach out – to accept help and give help – and, importantly, to: "Be happier, and achieve success, by being workplace active in mateship, networking and communication."
Finding new ways to deal with problems of shift-work
In addition to fear of being humiliated when seeking support, shift workers are also finding it hard to make time for the services being offered to them. Instead, they find themselves turning to more harmful coping mechanisms, such as drug and alcohol abuse.
"By opening up to one another, and realising that they are not alone in their struggles, it becomes easier to seek help."
A spokesperson from the Australian division of Peabody Energy , the world's largest private sector coal company, says: "The thing people seem to be overlooking is that the shift work is the cause of the mental health issues. Perhaps the focus should be less on treating the symptoms, and more on treating the cause. If large mining companies can find more effective ways of rostering and if they can recognise these workers as people, then maybe significant changes can be made. Until then, we are forever treating the symptoms of a much larger problem."
Therefore, it needs to be questioned whether the most pressing needs are being addressed within the mining workforce. "Solely addressing the mental health needs of these miners leaves many other needs unmet," says Peabody's spokesperson.
"Focusing on the mental health needs of these miners is effectively a distraction from the drug and alcohol addictions, disruption to family and home life, anxiety disorders and other issues that run rampant throughout the rural mining communities. Getting help regarding mental health issues is not the means to an end that many hope it to be."
Using the broom
Initial calls for mining companies to offer services addressing the mental health of miners have proven to be highly successful. However, while initiatives have been widely accepted by mining companies, there are still huge disparities which exist for the workers.
"It needs to be questioned whether the most pressing needs are being addressed within the mining workforce."
Harper says: "I don't think the current initiatives are enough. The 'business plan' for dealing with mental health is wrong. It's about crisis and not prevention or harm minimisation. The reality with mental health in mining is that each and every individual needs to be proactive in forming relationships and ties throughout all tiers of the industry to deal with the mess effectively."
As studies continue to be conducted, and initiatives are put into place, perhaps the pressure for responsible rostering should be considered as a "next step" in the fight against poor mental health in the world of shift work. Harper supports this, but also emphasises the need for a community-based approach.
"The ties and binds within a community are paramount if we want resilient men and women who can cope with life. The best broom for cleaning up a mess is the one with the most ties and binds with the individual straws."
However: "All of this is no value unless someone actually uses the broom. For the best possible result it requires both the individual and the community to be proactive and reach out."

Related content
---
Despite fierce environmental opposition, ironsand mining off South Taranaki's coast, in New Zealand, is a step closer after the submission of official applications to explore.
Once one of the most prominent of the emerging nation economies, a series of factors have recently conspired to threaten Mexico's "Aztec Tiger" status.
---