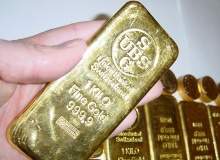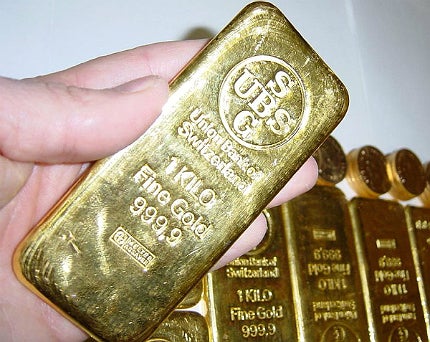 A report that reveals for the first time the direct economic impact of the gold industry globally was unveiled today at The World Gold Council's offices in London, along with report authors PricewaterhouseCooper (PwC).
The report shows the precious metal gold generated more than $210bn for the global economy in 2012.
Terry Heymann, director of Gold for Development at the World Gold Council, who was in attendance, said the report was commissioned by the Council to set a foundation to ask questions about the economic contribution of the industry, and to have a point of reference for ongoing debate and discussion.
"The report shows the precious metal golf generated more than $210bn for the global economy in 2012."
"That is something we are very keen on," he reiterated.
The report, named 'The Direct Economic Impact of Gold', examined 15 of the largest gold producing countries – in order: China, Australia, the United States, Russia, Peru, South Africa, Canada, Ghana, Mexico, Indonesia, Uzbekistan, Brazil, Papua New Guinea, Argentina and Tanzania – and found they generated £78.4bn of gross value added (GVA) in 2012.
These countries also directly employed an estimated 527,900 people in 2012, it was revealed.
The report also examined consumer demand, revealing that for physical gold products from the 13 largest gold consuming countries – in order: India, China, US, Turkey, Thailand, Vietnam, Russia, Indonesia, Saudi Arabia and Yemen, Switzerland, Egypt, Germany, United Arab Emirates – $110bn was directly generated in 2012.
Their activities directly generated up to $110bn of GVA, according to the report – approximately equal to the GDP of Bangladesh.
Jason Burkitt, UK mining leader, PwC, who worked on the report and was also in attendance, said the report was compiled with publicly available data from 2012 only and covers only the countries mentioned above.
Because of this, the Council said the total economic contribution of gold is likely to be considerably greater than this study, which focuses on large scale gold mining only.
During the session it was suggested the report could be a used as a future tool for the mining industry, for discussions and negotiations with governments about resource nationalism, taxes and other pressures governments put on mining companies.
In response to this Heymann said: "Gold is a great store of value…but it is not an unlimited resource and understanding the value it can create, and understanding how the different stakeholders and governments and communities, including the mining companies, and others in the supply chain, can benefit from that and grow the entire pie is absolutely an area we would like to engage with governments and others who advise for governments or are in control of decision making."
GDP, exports and tax
Other areas covered by the report include fabrication demand, exports – in 2012 gold exports were responsible for 35% of all Tanzanian exports and 26% of all exports in Ghana and Papua New Guinea – as well as mining royalties, GDP growth and gold recycling.
"The Council said the total economic contribution of gold is likely to be considerably greater than this study."
Recycling accounted for around 36% of global supply in 2012, and the report estimates GVA for global gold recycling ranges from $23.4bn to $27.6bn.
Gold mining was also shown to be a significant source of growth in some developing countries, with its impact being greatest in Papua New Guinea (15% of GDP), followed by Ghana (eight percent of GDP) and Tanzania (six percent of GDP).
Heymann and Burkitt said the report doesn't, however, include broader economic aspects, such as indirect impacts and the role of economic development around gold mines or taxes.
"It's actually very hard to pull reliable and consistent information and to actually develop a picture of what the tax take is – for one it is complicated, another it is different in every country and thirdly not everyone actually discloses those tax numbers," said Burkitt.
Concluding, Heymann said the World Gold Council hasn't confirmed whether they will be commissioning a similar report annually, but that it hopes to expand on the research in the future.

Related content
---
Indonesia is home to the world's biggest gold mine while South Africa, which houses the majority of the deepest mines in the world, also hosts two of the top 10 largest gold mines.
The ten largest gold producing countries accounted for about 65% of global gold output in 2012.
---