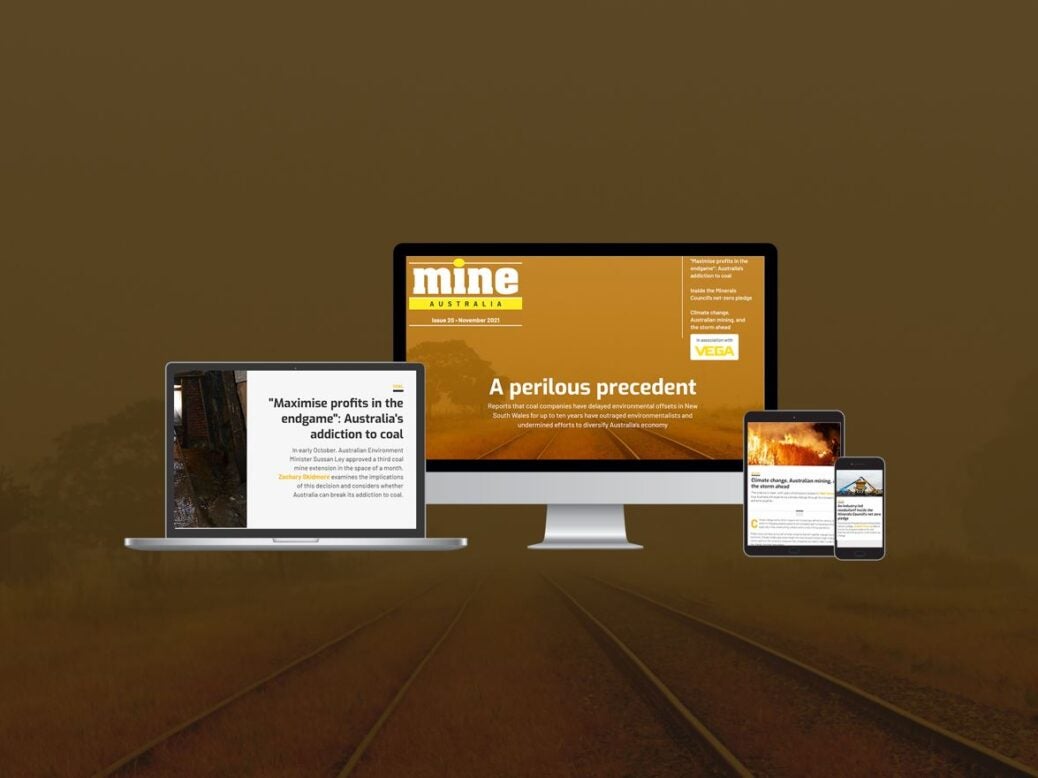 On paper, environmental offset schemes are a creative solution to mitigating the damage caused by mining operations, that don't impede on the ability of miners to expand their operations. Yet reports from New South Wales that miners have ignored their offsetting obligations has cast doubt over the effectiveness of the system, and could set a dangerous precedent for new mining operations.
Elsewhere, we consider the physical impacts of the mining industry, with both Australian waters and weather affected by the pollution and environmental disruption of the sector, and ask if the industry can ever balance profit and protection.
Finally, we check in with a number of big Australian projects, including Riley's iron ore mine in Tasmania, and the Minerals Council's net zero pledge, to see how some of the sector's largest and most ambitious initiatives are progressing.
Whether you are on a desktop, tablet or smartphone, you can read the magazine for free online, and join the conversation on Twitter.
In this issue
"Maximise profits in the endgame": Australia's addiction to coal
In early October, Australian Environment Minister Sussan Ley approved a third coal mine extension in the space of a month. Zachary Skidmore examines the implications of this decision and considers whether Australia can break its addiction to coal.
False start: inside the disruption at Venture's Riley iron ore mine
Venture's controversial Riley iron ore mine in Tasmania has suspended operations after producing just a single shipment of iron. JP Casey asks if this is a temporary setback, or a sign of things to come in Tasmanian mining.
A perilous precedent: inside New South Wales's environmental offsets scheme
Reports that coal companies have been allowed to delay environmental offsets on both new and expanding mines in New South Wales for up to ten years have outraged environmentalists, and undermined efforts to diversify Australia's economy away from fossil fuels. Julian Turner reports.
An industry-led revolution? Inside the Minerals Council's net zero pledge
Following the Minerals Council of Australia's net zero pledge, Abigail Armstrong takes a look at the progress made so far, and whether the mining sector could create real change.
Climate change, Australian mining, and the storm ahead
The science is clear: with years of emissions locked in, Matt Farmer explores how Australia will experience climate change through its increasingly extreme weather.
Regulating the seabed: determining the future of deep-sea mining
Zachary Skidmore asks whether deep sea mining can ever be safely regulated, or whether the risk to biodiversity is so high that it should be banned indefinitely.
Next issue: commodities
The discovery, extraction and processing of commodities is the very lifeblood of the mining industry, and these minerals are of no greater significance to a country's economy than the mineral wealth of Australia. From uranium to rare earths, and coal to iron ore, these commodities provide everything from economic security to employment in many parts of the country, and their impact on Australian society can be felt far and wide.