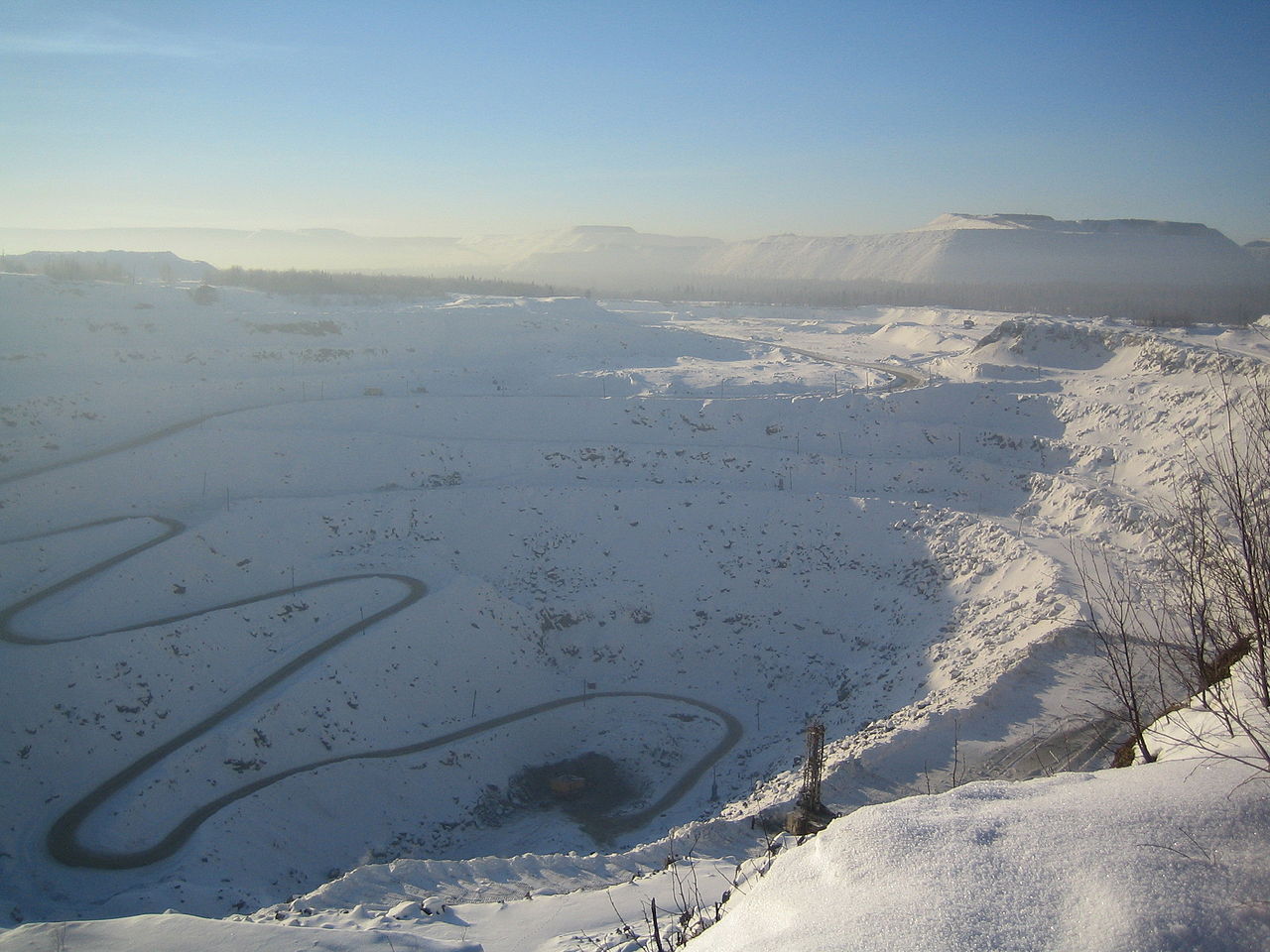 Back in 2007, Russia caused a bit of a stir when two of its submarines planted a titanium flag two and a half miles beneath the North Pole, symbolically staking its claim to billions of dollars of oil and gas reserves in the Arctic Ocean. It was a bold and largely theatrical move by Russia, and it was met with scepticism and even ridicule – Canada compared the stunt to a 15th century colonial land grab.
It did, however, draw renewed attention to a burgeoning global issue: as polar ice melts, and more of the Arctic Ocean becomes accessible, so too do the Arctic's largely unexploited natural resources. Fast forward 13 years and Russia, the US, and China are all eyeing up the Arctic for both its mineral resources and its overall strategic position.
The industrial and political interests of these countries in the Arctic are likely to escalate over the coming decade, with each having rival plans, proposals, and policies for Arctic exploration. As Russia pursues its ambition to grow Russian control over global resources, the US seeks to dismantle Chinese dominance in rare earth minerals, andChina looks to maintain that dominance, could we be witnessing the beginnings of a new Cold War fought on the geopolitical battleground of Arctic mining?
China: a "near-Arctic" state?
China's Arctic Policy White Paper in 2018 described the country as a "near-Arctic state", meaning that events in the Arctic Circle have an effect on mainland China's climate, economy, and society, and China should therefore be involved in Arctic endeavours. 
China largely justifies its geographical proximity to the Arctic through a map projection created by geophysicist Hao Xiaoguang. The map is vertical, placing the US to China's north, and separating the two countries not by the Pacific Ocean, but by the Arctic. It's been in use by Chinese government departments for over a decade, particularly for Arctic matters. It's a map that emphasises China's relation to the Arctic – when Air China opened its Arctic route from Beijing to New York, the flight path could not accurately be drawn on a more conventional Western world map, but was a straight line on the vertical projection.
China's Arctic Policy and the strategic importance of Greenland
China's Arctic Policy sets out a strategy to pursue a "win-win result" for the country's involvement in exploiting Arctic mineral resources, meaning China will only seek opportunities where there is mutual benefit for China and other stakeholders. To this end, The Arctic Institute highlighted Greenland as a potential attractive partner for China, as well as being a strong strategic position for any Arctic-adjacent superpowers.
Historically, Greenland has been a strategically important island; President Trump reportedly wanted to buy the island as recently 2019 for its strategic position, with the president equating it to "essentially a large real estate deal". For China, the island may be attractive for its rich deposits of iron, zinc, and rare earths. The Government of Greenland, meanwhile, has expressed an interest in foreign investment to help diversify its economy with large mining and infrastructure projects to harness its natural resources. Greenland's economy currently relies heavily on the fishing industry.
There are two key deposits China is involved with in Greenland that could be litmus tests for further Arctic involvement: Isua and Kvanefjeld. Isua is a proposed iron mine that sits at the edge of Greenland's ice cap. The project was previously held by London Mining , who won an exploration licence in 2005 and a 30-year mining licence in 2013, but declared bankruptcy in 2014. The licence was acquired by General Nice Development, a Chinese commodity company. With this, the Isua project became the first Arctic project to be fully owned by a Chinese company.
Kvanefjeld, meanwhile, is supposedly the world's second-largest rare earth oxides deposit, and the sixth largest for uranium. Over one billion tonnes of mineral resources have been delineated in the project area, and rare earths are forecast to generate over 80% of the project's revenue. The deposit is being developed by Greenland Minerals , which is part-owned by the Chinese group Shenghe Resources. If successfully developed, a rare earth deposit the size of Kvanefjeld could be a significant boon to China's monopoly on rare earths.
American concerns – and their own Arctic moves
The US has been concerned by increasing Chinese involvement in Arctic mine projects. US Department of State spokesperson Morgan Ortagus says: "The People's Republic of China's increasingly aggressive and malign behaviour around the world is a strong indicator of how it will behave in the Arctic…The US increasingly sees threats and aggressive actions from Beijing when countries do not toe Beijing's line.
"Not too long ago, the PRC Ambassador to Sweden said: 'We treat our friends with fine wine, but for our enemies we have shotguns.' These are not the words of a responsible partner for any country, least of all our friends in the Arctic who share our values and norms."
Ortagus says that the US is not wholly opposed to China's engagement in the Arctic, "as long as such engagement is free of coercion and otherwise in accord with international norms and our shared values." The US has rejected China's claim as a near-Arctic state.
"There are only Arctic states and non-Arctic states," Secretary of State Mike Pompeo said in May 2019 before a meeting of the Arctic Council. "No third category exists, and claiming otherwise entitles China to exactly nothing."
Pompeo has previously expressed concern that China's involvement in Arctic affairs could lead to a situation akin to the South China Sea, with numerous competing territorial disputes and potential for military conflict. China is an observer state at the Arctic Council, but is not a member of the forum.
In April, a senior State Department official explained the US Arctic Strategy: "Our goal is to be the partner of choice for Arctic states… including in Greenland. We want to increase our engagements across the region for just that reason. It's good old-fashioned diplomatic tradecraft."
As part of that effort, the official said that the US had developed, in consultation with the Kingdom of Denmark and the Greenlandic Government, a $12.1m funding package aiding in a few areas as part of the US' engagement in Greenland, including mining.
"We signed a couple memoranda with a couple Greenlandic ministries in June of last year, and our goal here is to support their efforts to encourage competitive and transparent investment by companies, promote sound mining and energy sector governance, and advance the use of new energy technologies and renewable energy in towns and settlements in Greenland," said the official.
In June 2019, the US and Greenland signed a memorandum of understanding that provided a framework for cooperation on mineral sector governance. Within that framework, Greenland's Ministry of Mineral Resources and Labour and the US Department of State would jointly fund an aerial hyperspectral survey over approximately 3,000km2 of southwest Greenland.
Arctic militarisation, or the Russian curveball
"The US recognises that Russia has legitimate Arctic interests, including in developing the economy of the Russian Arctic, where roughly 2 million Russian citizens live," Ortagus says. "However, Russia's aggressive military build-up in the region is a source of marked concern for the US. Russia chooses to be an outlier amongst the Arctic nations. For example, Russia has installed Kalibre cruise missiles on Russian Ice Breakers – Russia is not only refurbishing old Cold War installations, but creating new bases that can support long range offensive operations."
Where the US and China may assert their soft power in pursuing partnerships with Arctic states, Russia's Arctic interests centre more around its own Arctic land. Russia has bold plans for its mineral production; like the US, the Kremlin is looking for ways to expand its own rare earths production to diminish China's global dominance and has identified several domestic projects to do so. Russia is also on track to become the world's largest gold producer by the end of this decade, with a report from Fitch Solutions Country Risk & Industry Research forecasting an average annual growth of 3.7% year-on-year for Russian gold between 2020 and 2029.
The potential risk that Russia might pose to both American and Chinese interests in the Arctic is less about contested resources and competing for influence, and more with a concerning increase in Arctic militarisation from The Russian Government . A senior State Department official said in April that the US has observed increasing activities from the Russian military in the Arctic, with October 2019 seeing one of the largest Russian military exercises in the region since the end of the Cold War. With Arctic ice melting and opening up new shipping routes – as well as potential mineral claims – a Russian military presence in the region might not be too inviting.
"Militarisation of the Arctic is not a foregone conclusion; however it is incumbent on Russia to alter its current course," Ortagus says. According to Ortagus, Russia is designing integrated air defence systems and coastal missile systems in the Arctic. These capabilities could give Russia not only the ability to conduct offensive operations, but also "potentially attempt to regulate international air lines of communication and strengthen its unlawful scheme for regulating Northern Sea Route transits".
As China and the US look bound to escalate their competing Arctic interests through a proxy of Greenlandic mineral resources, tensions may be felt on both sides over whether that titanium Russian flag could have been more than just theatrics.